11-year-old Odisha slum kid gets selected to train at Bayern Munich academy.
Chandan Nayak who lives in the Sabar Sahi slum is one of the lucky few who will attend an all-expenses-paid junior football camp in Munich. His coach Jayadev Mahapatra feels that this coaching will take him to a different level altogether. Jayadev also feels that Chandan can be an inspiration to all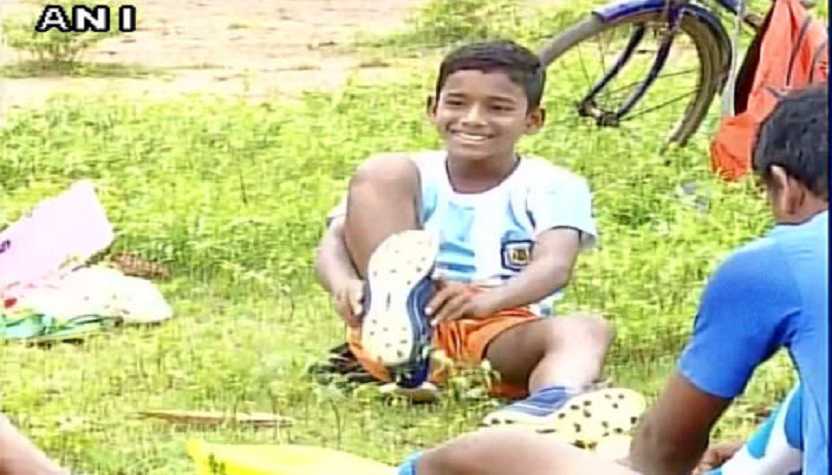 They say that every person on this planet is born for a purpose and the sooner we find it the better the lives become. While some people spend their lives finding their reason for being, an 11-year-old wonder boy from the most impoverished areas of Bhubaneswar has just found his calling. This child prodigy in football not only knows that he wants to play football but has also been selected to train at Germany's most iconic club Bayern Munich, as an academy player for 2 whole months.
Chandan Nayak who lives in the Sabar Sahi slum is one of the lucky few who will attend an all-expenses-paid junior football camp in Munich.
"I am very happy, want to become a player for the Indian team one day. I really want to thank my coach," said Chandan, who idolises Argentine Lionel Messi.
Sharing details about Chandan's family, Coach Jayadev Mahapatra said that his family was living in abject poverty.
Chandan comes from a broken family. His father left them when he was still very young. The burden of the family came upon his mother who continues to work as a servant at several places to make ends meet. Coming from a poor family Chandan is an inspiration to the world showing that with bravery every odd can be overcome.
Reminiscing Chandan's journey so far, the coach said that the boys is extremely talented and has been training with him since the past 3-4 years. In the last one year his training intensity has reached an altogether different level as he has been trained using modules which are generally used by international clubs and it has paid off. When Chandan was selected to play for Odisha, he was the youngest (11). Although the selection criteria bars players lesser than 14 years of age, he was selected after he wowed all the selectors.
"The same thing happened when he went to Pune. He surprised everyone including Sunil Chhetri, who was the head selector for this academy."
A visibly elated coach further insisted that his protégé would receive a rich experience once he completes his training in Germany.
Coach Jayadev shares the importance of attending this camp. To begin with Chandan will get a chance to play along the great Phillip Lahm. He will receive his training from the top coaches of the world. He will benefit by getting a global exposure when he plays alongside 120 other players from across the globe. The level of training he will receive will be far superior to anything that he will get here in India. Jayadev likened his student's story to that of Argentine great Messi, who also used to stay in an underprivileged area in Argentina before being scouted by Barcelona at a tender age of 7.
The coach spared no words in praising both the Central and State government, for their support and cooperation in ensuring speedy processing of all of Chandan's documents before the travel date of August 25.
* Read the original story on www.rediff.com
Archana Surana to represent India at the CUMULUS Global Association
Archana Surana, Founder & Director of the ARCH College of Design & Business, has been elected to the 8th CUMULUS Executive Board (2022-2025).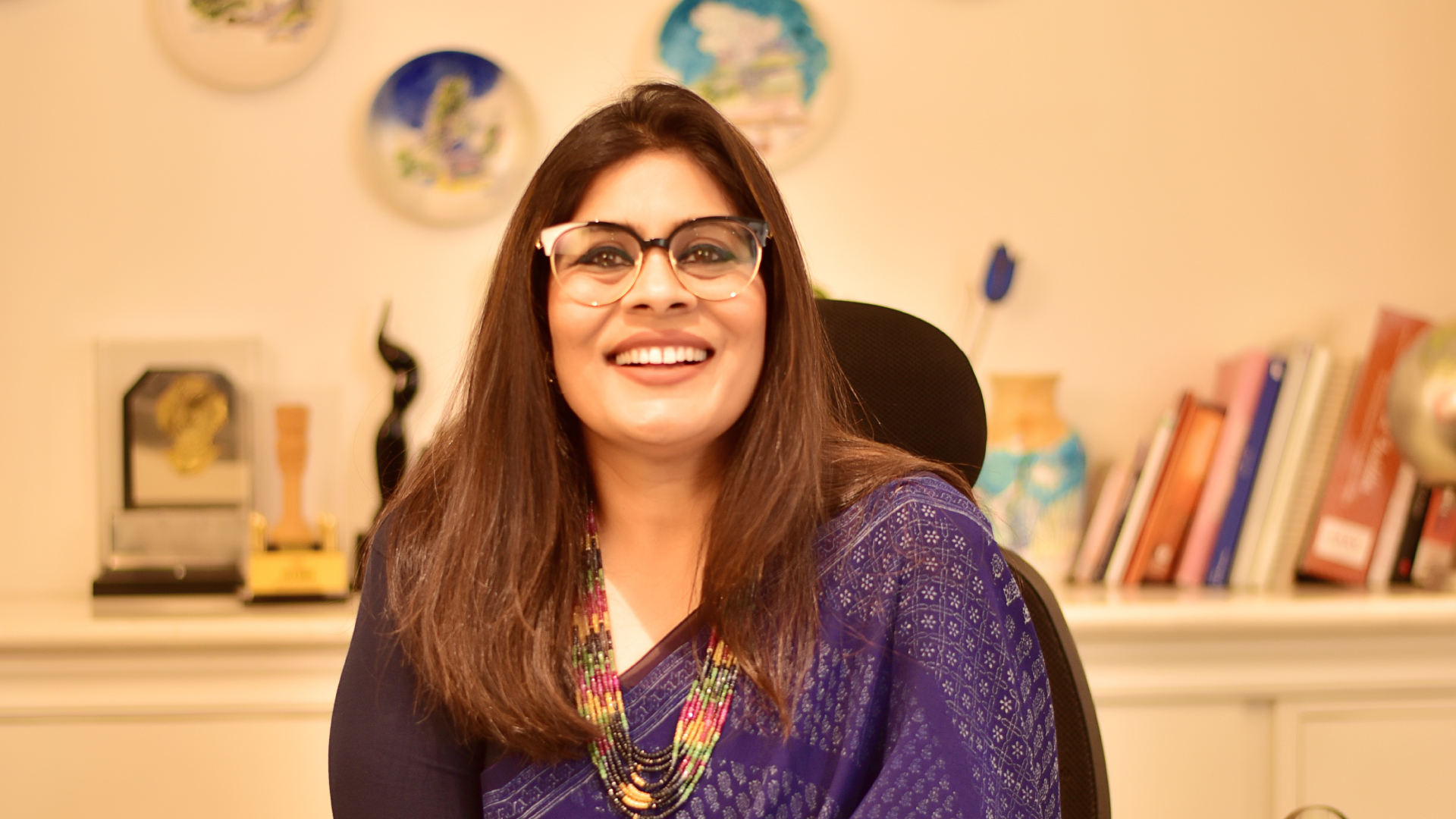 Archana Surana, Founder & Director of the ARCH College of Design & Business, has been elected to the 8th CUMULUS Executive Board (2022-2025).
CUMULUS is the leading global association of Art, Design Education & Research. It represents a dynamic ecosystem with 350+ member institutions in 60+ countries.
She said, "I was nominated for candidacy to the Board by the Presidential Candidate Lorenzo Imbesi, a Full Professor from the Sapienza University of Rome, Italy. 356 universities from 66 countries voted & today I am part of the 11 diverse members of the Executive Board, led by Prof. Lorenzo Imbesi." She represents India among the 11 countries on the Board.
Regarding the opportunities her representation would bring to Design Education in the country she said that through this dynamic forum and platform for knowledge exchange and best practices she would be able to bring in committed advocacy for the positive role of designers and creators.
"I am an ardent advocate of the essential and positive role that designers and the Creative Industries can play towards helping shape a sensitive, empathetic, and better world. I would be initiating cooperation and collaboration from industry bodies and fellow higher education institutions of design, architecture, and engineering from India towards this purpose and further strengthen the 'Women in Design' initiative of Cumulus, alongside building a mentorship model within the CUMULUS network."
About Archana:
A Woman Entrepreneur & Educationist for the past 27 years in the modern fledgling state of Rajasthan in India she has succeeded in firmly establishing and strengthening the perceptions and awareness of Design and Design Education in the country.
She has worked closely with the community via social projects, design intervention projects, and mentorship programs, and has contributed to the larger mandate of design & creative entrepreneurship on many levels through industry collaboration and as a member of the National Committee on Design India (2021-22) of the Confederation of Indian Industry (CII).
Also, being a US State Department and Rotary Foundation Alumnus, a Vital Voices Lead Fellow, and a Fortune and Global Ambassadors Program Mentee, she is supporting and mentoring women from all walks of professional life through the Women's Mentors Forum founded by her.