Mumbai teen gets admission in MIT without clearing grades X and XII.
17-year-old girl, Malvika Raj Joshi got an admission at MIT without holding Class X or XII certificates on the sheer dint of her programming talent. MIT allows medal winners at Olympiads to take admission at the institutes. Malvika is pursuing her BSc as she is a 3-time-winner (two silver and a bron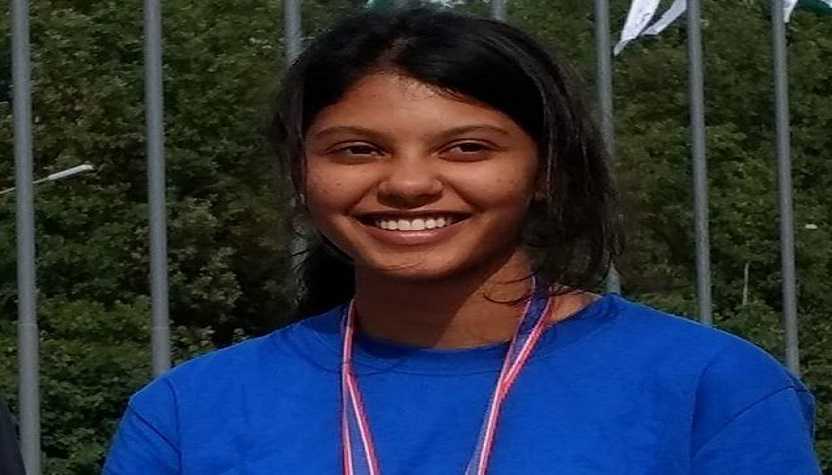 You will be forgiven to think that you need a slew of certificates, qualifications and flying marks all through your academics to enter the prestigious Massachusetts Institute of Technology (MIT). A 17-year-old girl, Malvika Raj Joshi has just shattered that belief by getting an admission at MIT without holding Class X or XII certificates on the sheer dint of her programming talent.
Malvika's story is about a mother who refused to let her daughter be defined into a stereotype and a daughter who showed the world that "merit" has more value than "marks".
MIT has allowed the Mumbai teenager's scholarship bid as she is pursuing the Bachelor of Science degree after securing a seat for being a three-time medal winner (two silver and a bronze) at the International Olympiad of Informatics (IOI) or commonly known as Programming Olympiad.
The admission rules at MIT allow medal winning students from various Olympiads (Maths, Physics or Computer) to secure an admission and Malvika's medals cemented her place at the institute allowing her to fulfil her dream of pursuing research in her favourite subject — Computer Science.
Reminiscing her early days over an email from MIT, Malvika shared that it all started when she left school around 4 years back. Having a lot of time at hand she had a lot of subjects to choose from. Her exploration led her to Programming. She found herself gravitating towards the subject and slowly she started giving it more time.
Considering her advanced knowledge base, Malvika's parents tried getting her into elite Indian institutes like IIT, however, it was not to happen as they had rules which needed her to pass grade XII for that. In fact, the Chennai Mathematical Institute (CMI) was the only institute that let her in and she enrolled herself for the M Sc level course there.
"There is absolutely no question that Malvika's admission to MIT is based on her superlative achievements at IOI. It is a credit to MIT's flexibility that they can offer admission to a student who demonstrates excellent intellectual potential despite having no formal high school credentials," says CMI's Madhavan Mukund, who is also National Co-ordinator of Indian Computing Olympiad.
This wonderful outcome has an unbelievably brave decision taken by Malvika's mother Supriya behind it. About 4 years ago when the girl was in Class 7 at Dadar Parsee Youth Assembly School in Mumbai her mother decided to 'unschool' her even though she was doing exceedingly.
At that time, Supriya was working with a non-profit that took care of cancer patients. Seeing class VIII and IX students suffering with cancer left an impact in her mind and she thought that thing had to be better for her daughters.
The decision was never going to be an easy one, especially in India where home-schooling or unschooling is still in its nascent stage. Besides, Malvika's father Raj took some time to convince.
However, once the decision was taken the fears of not having X and XII grade certificates were left behind. Supriya quit her job and designed a curriculum for Malvika in addition to creating a classroom simulation at home. The result was encouraging, suddenly, Malvika seemed happier than before. She was learning more than ever, at a much faster pace than before. Knowledge became a passion. For 3 consecutive years, she was among the top 4 students who represented India at the Programming Olympiad.
Madhavan, who helped Malvika prepared for all 3 Olympiads, spoke about her brilliance. "During the past 3 years she spent extensive periods at CMI acquiring the background in mathematics and algorithms that she needed to excel at Informatics Olympiad." In order to prepare for the IOI she had to fill gaps in her education which normally would have been addressed had she attended a normal school.
When Supriya was asked if more parents want to know about her daughter, she laughs as she says, "They are all interested in knowing how to get into MIT. I just tell them that we never aimed for her admission in MIT. I tell parents to understand what their children like."
Read the original story at www.indianexpress.com
Image Courtesy: thehindu
Archana Surana to represent India at the CUMULUS Global Association
Archana Surana, Founder & Director of the ARCH College of Design & Business, has been elected to the 8th CUMULUS Executive Board (2022-2025).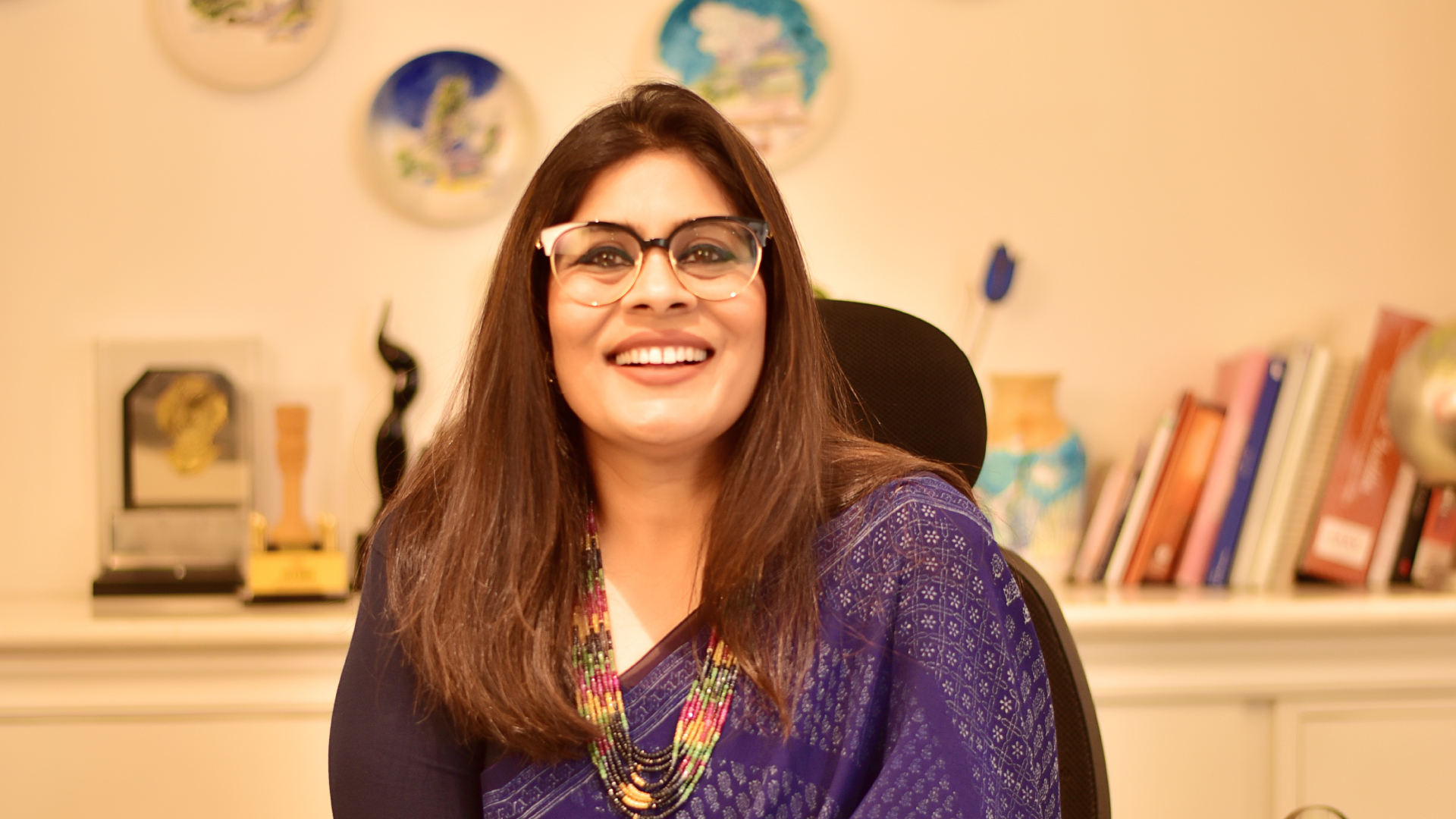 Archana Surana, Founder & Director of the ARCH College of Design & Business, has been elected to the 8th CUMULUS Executive Board (2022-2025).
CUMULUS is the leading global association of Art, Design Education & Research. It represents a dynamic ecosystem with 350+ member institutions in 60+ countries.
She said, "I was nominated for candidacy to the Board by the Presidential Candidate Lorenzo Imbesi, a Full Professor from the Sapienza University of Rome, Italy. 356 universities from 66 countries voted & today I am part of the 11 diverse members of the Executive Board, led by Prof. Lorenzo Imbesi." She represents India among the 11 countries on the Board.
Regarding the opportunities her representation would bring to Design Education in the country she said that through this dynamic forum and platform for knowledge exchange and best practices she would be able to bring in committed advocacy for the positive role of designers and creators.
"I am an ardent advocate of the essential and positive role that designers and the Creative Industries can play towards helping shape a sensitive, empathetic, and better world. I would be initiating cooperation and collaboration from industry bodies and fellow higher education institutions of design, architecture, and engineering from India towards this purpose and further strengthen the 'Women in Design' initiative of Cumulus, alongside building a mentorship model within the CUMULUS network."
About Archana:
A Woman Entrepreneur & Educationist for the past 27 years in the modern fledgling state of Rajasthan in India she has succeeded in firmly establishing and strengthening the perceptions and awareness of Design and Design Education in the country.
She has worked closely with the community via social projects, design intervention projects, and mentorship programs, and has contributed to the larger mandate of design & creative entrepreneurship on many levels through industry collaboration and as a member of the National Committee on Design India (2021-22) of the Confederation of Indian Industry (CII).
Also, being a US State Department and Rotary Foundation Alumnus, a Vital Voices Lead Fellow, and a Fortune and Global Ambassadors Program Mentee, she is supporting and mentoring women from all walks of professional life through the Women's Mentors Forum founded by her.