What the National Policy on Education should ideally incorporate?
The HRD ministry is well aware of the gaps in learning outcomes of students. With this NEP the ministry has an option of setting things right and bringing in tough but needed systemic changes in the education policy.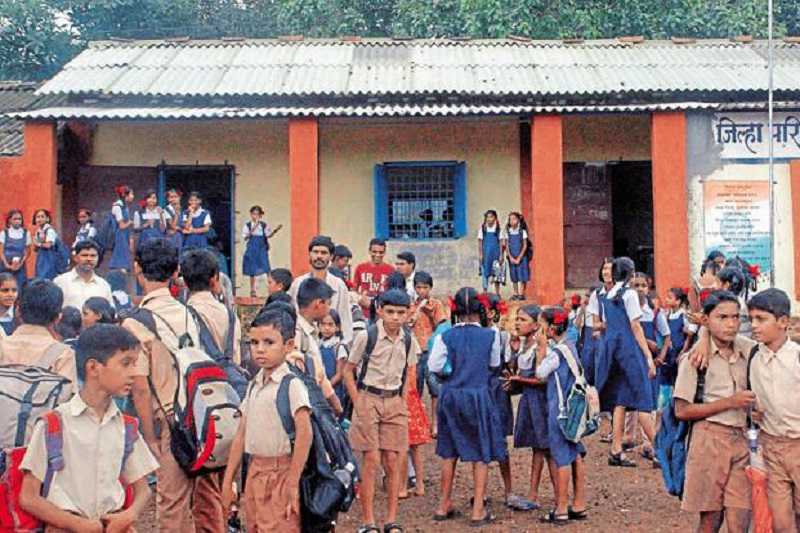 There was a time when successive governments of India would set aside time and efforts to set out 5 year developmental models for the economy. This has however been replaced today by Niti Aayog. So when there was such an importance placed on the overall development of the economy and the associated sectors why wasn't there such seriousness for the education sector? After all a robust and well functioning education sector will feed the industry with well trained and capable manpower?
So it comes as a massive surprise that the previous National Policy on Education was formulated in 1986 and only now is the government readying the latest NEP. Speaking at the National Stocktaking Convention on the Right to Education (RTE) Act recently, vice-president Hamid Ansari quoted the findings of the Annual Status of Education Report (ASER, 2014) that about 50% Class V children in rural India were unable to read a simple paragraph or do basic math. He also shared a crucial observation that while enrolment in elementary education has increased in terms of absolute numbers, education outcomes have declined among children aged 6 to 14 years.
It is a good sign that the HRD ministry is well aware of chronically low learning levels and has cited it in the New Education Policy (NEP). So what does the NEP need to do to ensure that children learn basic language and numerical skills? Can technology be leveraged to provide better school education? What level of teacher performance assessments are needed bring in more accountability?
While none of these questions are new, what's novel is that the HRD ministry has for the first time turned to extensive grassroots consultations for solutions. In fact, randomized impact evaluations conducted by researchers affiliated with Massachusetts Institute of Technology's Abdul Latif Jameel Poverty Action Lab (J-PAL) has thrown up insights on what works and what doesn't in improving the learning outcomes of children, which can help build a evidence-backed NEP. The research clearly sets out 3 areas of improvement.
Pedagogical solutions
It is proven that pedagogical interventions aimed at the learning level of the child have yielded unexpectedly good results. Universally, every classroom across the world has a wide variation in learning levels among students. 15 years of randomized impact evaluations carried out in India, Ghana and Kenya has shown that populating classes based on learning levels, in place of the current practice of grouping according to age or grade, can help children gain basic maths and reading skills quickly.
In fact, Indian NGO Pratham has been doing path-breaking research on this topic. It's Read India programme based on teaching-at-the-right-level approach have shown positive impacts on learning. A recent evaluation of this programme implemented in a government school classroom in rural Haryana showed that, schoolteachers, with monitoring and mentoring support from block officials and Pratham staff, reflected improvements in basic Hindi skills. This has provided with an evidence-backed scalable model for raising the bar of basic literacy and arithmetic skills that can be implemented by government schoolteachers in a government school context.
Technological Solutions
While forming classes on the basis of learning levels and competencies may pose some logistical challenges. Technology has the inherent flexibility to adapt to the level of understanding of the child to teach basic competencies in reading and arithmetic even when attending the same classroom. An experiment conducted in Gujarat where children were allowed to play self-paced math games showed exponential improvements in their math scores. However, in another part of the world, a 'One Laptop One Child' in Peru showed that technology alone cannot guarantee learning.
School governance
In addition to pedagogy and introduction of technology, school governance factors also contribute to improving learning levels. Studies conducted by J-PAL affiliated researchers show that when teacher are incentivized on basis of their presence and effort, and establishing a well designed monitoring and accountability structures, can lead to improvements in learning in certain contexts.
In fact this has already been proven in primary schools run by the NGO Seva Mandir in rural Udaipur. When teacher's attendance was monitored and their salaries linked to their attendance it was found that it improved student test scores. Government schools in rural Andhra Pradesh that linked their teachers' pay with the students test scores also led to test score gains.
However, an incentive structure tied to student learning outcomes, may be detrimental for the students in the long run as the teachers may "teach to the test", and as witnessed in Kenya may raise test scores in the short-term.
Acknowledging the importance of community participation, India's RTE Act mandates the formation of school management committees, but the effectiveness of community monitoring is mixed. A study in rural UP saw that when Village Education Committees simply reported about the quality of government schools in their village it did not improve education outcomes. However, this approach may yield better results if the school management committees were empowered to oversee recruitment of teachers as well as monitor them on learning outcomes children.
Overall, the research concludes that well-thought out reforms in pedagogy and school governance structures are critical to address India's learning predicament. Going ahead, as new solutions emerge, it will be important to continually evaluate and validate, lessons learnt from them before incorporating them in the national policies.
11 Free Mental Health Courses for Teachers
These free online courses on mental health will help teachers continue their development and improve the lives of their students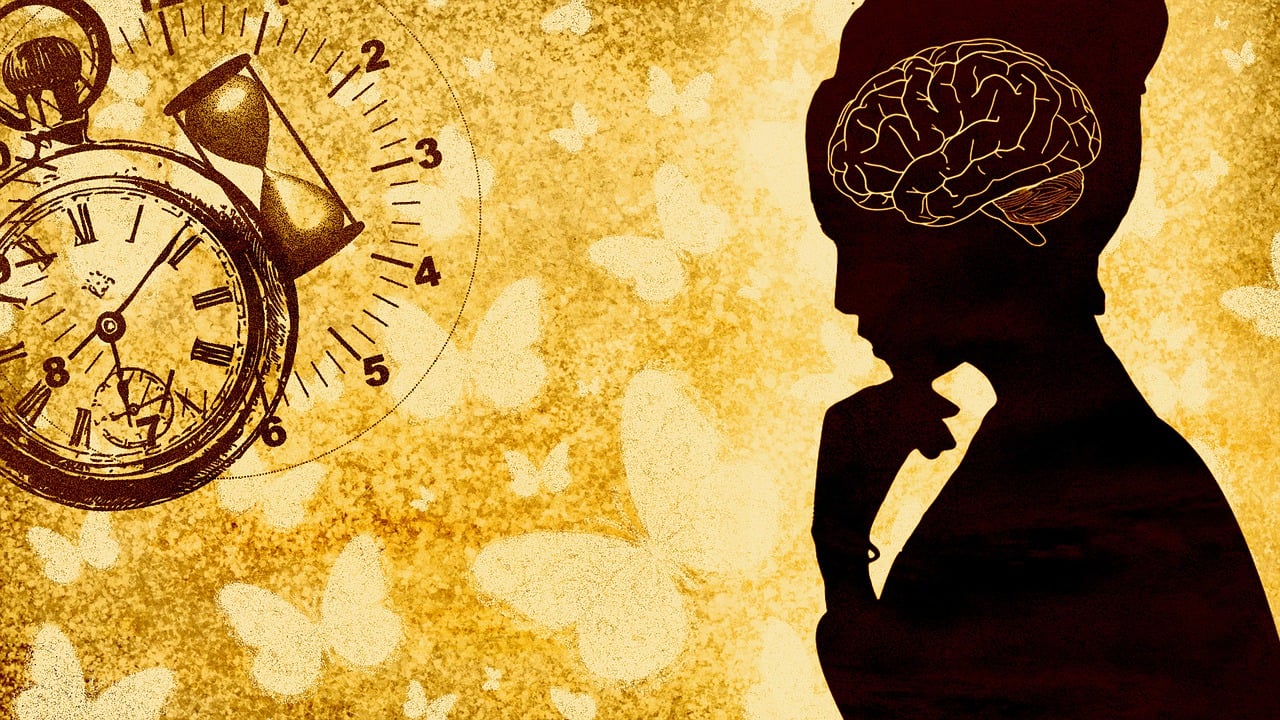 This article is a compilation of free mental health courses that seek to inspire teachers on handling mental health issues and provide mental health education and become better counsellors. 
What is mental health?
Mental health refers to people's cognitive, behavioral, and emotional well-being. It can be defined as a state of well-being in which an individual recognizes his or her abilities, can cope with everyday stresses, work productively, and contribute to their community.
"You don't have to be positive all the time. It's perfectly okay to feel sad, angry, annoyed, frustrated, scared, and anxious. Having feelings doesn't make you a negative person. It makes you human."

Lori Deschene
This article covers free online mental health courses. Some of these are available with free certification whereas a few allow you to learn for free, and charge a fee for the certificate.
Be There Certificate
The Be There Certificate is a free, self-paced learning experience designed to increase mental health literacy and provide the learner with the knowledge, skills, and confidence needed to safely support anyone who may be struggling with their mental health.
The Be There Certificate is offered by Jack.org, a Canadian youth mental health charity, in partnership with the Born This Way Foundation.
You can download a PDF of your certificate after completing all six modules of the free Be There Certificate online course.
Introduction to adolescent mental health
This course aims to raise awareness of mental health and a range of adolescent mental health problems. It has been designed with the latest research evidence in mind. It aims to provide you with the tools to explore different approaches which will help you reflect on the different ways that you can identify a young person who is struggling and consider how they can access support.
You will get a free Open University digital badge for completing the course and passing the quizzes! The badge can be displayed, shared, and downloaded as a marker of your achievement. 
Managing Happiness
What is happiness? What makes you happy?' Can you get happier through study and effort?
This, Harvard University designed course, answers these questions and shows you how you can use the answers to build a happier life. It introduces you to the modern science of human well-being and shows you how to practice it.
While the course is free to attend, you can get a verified certificate for $149 (on edX).
"Over the course of the past decade, there's been increased willingness to recognize mental health as an essential part of one's well-being."

Nicole Spector
Mental Health Training for Teachers
This free online training course will help you identify mental health issues in adults and children in a school setting.
This course trains you to recognize mental health problems in colleagues or students in a school setting. When you recognize mental health signs or symptoms, you can offer help or refer them to professionals. This course discusses the complexity of mental health and equips you with the skills to support others to manage their mental health effectively.
A digital certificate is available on successful course completion for €21.00.
Making sense of mental health problems
In this free course, Making sense of mental health problems, you will learn about how key perspectives in the field have made sense of mental health problems. By directly relating key perspectives to a case study, you will reflect on how the medical perspective, psychological perspective, and social need perspective come to make sense of mental ill-health.
A free statement of participation is issued on completion of this course.
The Science of Well-Being
This course by Yale will engage you in a series of challenges designed to increase your own happiness and build more productive habits. 
As preparation for these tasks, the instructor reveals misconceptions about happiness, annoying features of the mind that lead us to think the way we do, and the research that can help us change. 
Enrollment in this course is free, however, certification is available on a paid basis.
Supporting children's mental health and wellbeing
After studying this course, you should be able to:
understand the influences on mental health in young children aged 0–5

identify the factors that contribute to good mental health in children

explore national and global influences on children's mental health

develop knowledge about strategies and interventions to improve mental health in children

examine how adults and society can support children's mental health and well-being.
Enrolling in this course will give you the opportunity to earn an Open University digital badge. Badges are not accredited by The Open University.
"Things not to say to someone with mental illness: Ignore it. Forget about it. Fight it. You are better than this. You are overthinking."

Nitya Prakash
Suicide Prevention
This course explores the science of suicide research, prevention, and intervention.  
Topics will include terminology, epidemiology, historical and contemporary theories of suicide, modern approaches to suicide research, empirically supported approaches to prevention and intervention, and the lived experiences of those with suicidal thoughts and attempts.
Enrollment in this course is free, however, certification is available on a paid basis.
Teach Mental Health Literacy
In this course, educators will learn how to apply this classroom-ready, web-based, modular mental health curriculum resource as well as develop their own mental health literacy. 
Educators can then use this resource to successfully address mental health-related curriculum outcomes designed to be delivered by teachers to students aged 12 to 19.
Participation in this online course is free. An optional certificate of completion is available for $50 (Please select this option when you register as it cannot be selected once you finish the course).
Talk to Me: Improving mental health and suicide prevention in young adults
This course will help you learn strategies to improve the mental health of young people in your life, recognise concerning behaviours, and feel better prepared to have conversations about mental health.
Key topics in this MOOC include understanding contributing factors to poor mental health, how to talk about addressing poor mental health, and strategies to increase mental fitness.
Enrollment in this course is free, however, certification is available on a paid basis.
Mental Health and Nutrition
Interested in the fascinating interrelation between food and brain health?
This course is for you! This course is based on world-leading research into the links between nutrition and mental well-being. The course will cover evidence supporting the premise that eating better, and taking additional nutrients when appropriate, can improve mental health for many people.
Enrollment in this course is free, however, certification is available on a paid basis.