Family sponsors underprivileged girl's education on 5-year-old daughter's birthday.
5-year-old Shravani Piddi recently celebrated her fifth birthday in a very inspiring way. Rather than cutting cakes and having a doll themed party, the five-year-old's father sponsored the education of an intelligent girl from an underprivileged family.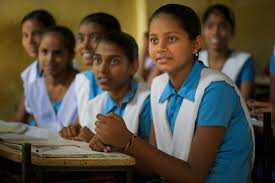 Shravani Piddi, studying in LKG at the Jaycee School in Gadag recently celebrated her fifth birthday in a very inspiring and path-breaking way. Rather than cutting cakes and having a doll themed party, the five-year-old sponsored the education of an intelligent girl from an underprivileged family.
The idea was the brain child of Sudheer Piddi, Shravani's father who is a CSR trainer at an MNC who wanted to sensitize people about human values outside the MNC set-up including his daughter, family members, relatives and friends.
Sudheer said his mother Shobha Piddi is a writer who has planted the seeds of social causes around family ceremonies right from the beginning. For instance, a couple's poetry recital was held during Sudheer's sister's wedding. Sharavani's first four birthdays saw tree plantations and donations to orphanages. This year, they decided to sponsor the education of a girl in-line with the Beti Bachao, Beti Padhao campaign being carried out at the national level.
Shravani's mother Hema admits that they did not know how to find a truly needful girl and hence they approached a government high school in Gadag. Upon discovering that government schools provide free education to girls, they shifted the search to private schools. Eventually they zeroed in on the SSK High School at Bavangadde, Gadag, where students from poor and lower middle class attend school.
Sanjay Merwade, principal of SSK High School confirmed that the Piddi family had approached the school and requested them to identify a genuine beneficiary. "We had a teachers' meeting and chose a girl, whose father has passed away and mother works as a domestic help. However, at the mother's request, we're not revealing the girl's name," he said.
The chairman of the school, RK Habib lauded the initiative for those who splurge on birthdays and other occasions. Sudheer elaborated that the assistance would include school fees, uniforms, books, study materials and educational tours for the girl. "We plan to extend it to other students. Though we're middle class people, we just want to share what we have," he said.
* Read the original story by Sangamesh Menasinakail on www.indiatimes.com
This Young Woman From A Tribal Village Is Teaching The Children While Schools Are Closed
The only graduate of a Tamil Nadu village has volunteered to teach the children of the village while the pandemic persists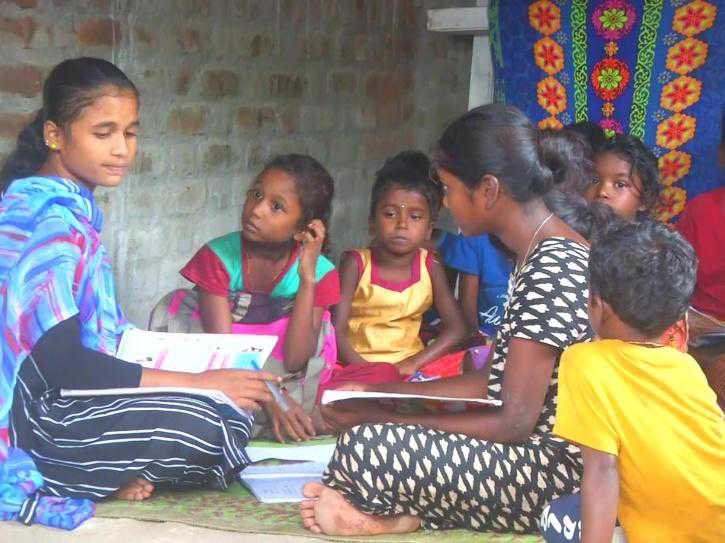 Where the digital network failed these tribal children in the southern part of India, their own stood to support them. Sandhya volunteers in teaching the kids of her village, Chinnampathy in Tamil Nadu. She is a graduate of B.Com, she is the only person from her village to have graduated college. Sandhya told India Today, "If it rains, we can't go to school. We only have one bus to our village and so after a certain age, people drop out of school."
Having gone through struggles herself, Sandhya knows how important a teacher and school is for growing children. So she volunteered to teach the children by herself, so they don't lag behind due to school closure. Sandhya said "When I was a child, I had no one to help me study. These children here have me to help them study."
One must ask the children from a remote rural or economically backward area, how it feels to not have the proper learning opportunities. The pandemic took more than the ability to roam about freely, it snatched away the ability to go to school for children on a global level. While it is easier for families with better income to support their child's online learning, most rural and financially challenged families are struggling.
The Indian government did start many projects for such students, but even learning via a television channel or free online course needs some basic gadgets and network connection. Many remote villages, like the tribal village, Chinnampathy, can not find enough network strength to have their children sit in front of a television and learn via the education channels.
On being asked how her classes are enduring she said, "The children come and ask me very freely all their doubt and they are not afraid of me. I see these children learning well and answering all the questions when I ask them."
Youth like Sandhya, who appreciate and signifies the work educators do and want to help the cause, are the future of the education sector!