50 students from one Tamil Nadu school crack admissions at SRCC
50 students from one Tamil Nadu school secured admission in SRCC on the first day of Commerce (H) admissions. This has raised many eyebrows. For the school this is the third year that a high number of students have secured admission at SRCC.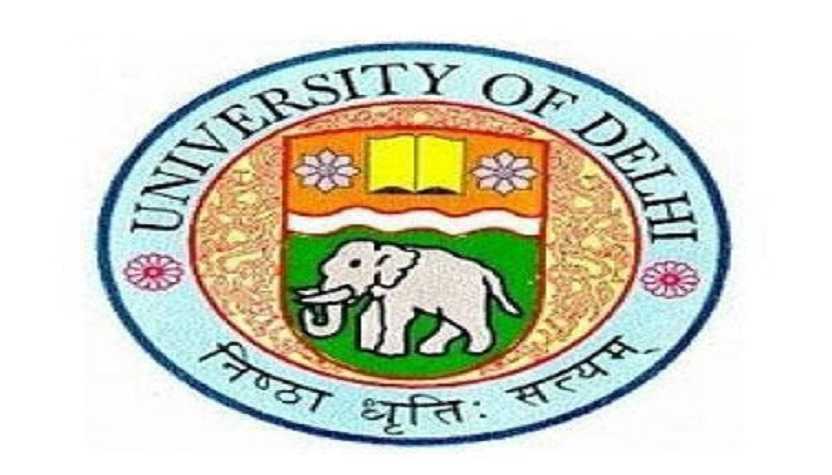 It will not be an exaggeration to say that nowadays college admissions are examined as extensively as political election results. So intense is the scrutiny that every little detail is revealed to a casual reader. So when this year it was revealed that 110 of the 160 candidates who secured an admission to the BCom (H) course at Shri Ram College of Commerce (SRCC) on the first day of the entry process were from Tamil Nadu it raised quite a few eyebrows.
What's equally bewildering is that 50 of these students came from one school: Bharatiya Vidya Bhavan in Erode. This statistic has left many, including the SRCC faculty wondering how one institution could produce so many students capable of breaching the qualification barrier for acceptance into one of the top commerce colleges of the country.
R P Rastogi, principal, SRCC, asserted: "All admissions have been done on merit."
However, a few staff members involved in the admission process shared that upon casually asking some basic questions, some of the Tamil Nadu aspirants were unable to give satisfactory responses. The teachers said many of the candidates appeared "very average, unlike what their marks show".
There exist no such doubts in the minds of the teachers at Bharatiya Vidya Bhavan. Last year, 36 of its students made it to SRCC while the year before that saw 28 students making the cut. "Of late Shri Ram College in Delhi and Christ College in Bangalore have been big attractions for our students," explained N S Karthikeyani, principal, Bharatiya Vidya Bhavan.
However, the fact that some students were unable to answer the questioned posed by SRCC teachers seems to reinforce the belief that residential schools in western TN promoted rote learning, leaving Karthikeyani on the back foot, saying, "Maybe the questions at SRCC were presented in a way our students are not used to." PC Jain, who had conducted 9 admission sessions as former principal of the college, validated the fact that absorption from Tamil Nadu and Kerala boards had indeed risen steadily in recent years.
"With Delhi University (DU) becoming an attractive proposition, education boards of other states went into competitive mode to assure admissions for their students by giving them high marks," said Jain. "DU has never rationalised the marks and all state boards are treated as equals," Jain said
Saying that the state boards should focus on quality of education and not on inflation of marks, Jain said, "As per the new education policy under deliberation, an all India test like the Scholastics Aptitude Test is under consideration for college admissions."
Smile Foundation and Shell Launch STEM Project on Pi Day
The initiative will benefit less-privileged students from government schools.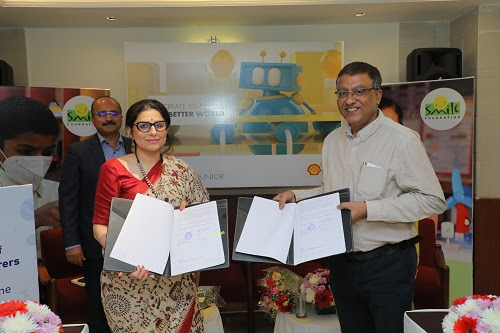 On the occasion of International Pi (π) Day, Smile Foundation and Shell launch 'NXplorers Junior' programme in three Indian states. NXplorers is Shell's global flagship Social Investment STEM (Science, Technology, Engineering, and Mathematics) educational programme aims to benefit over 25,000 children during the first year by enabling them to understand, navigate and address local and global challenges, as underlined in the Sustainable Development Goals (SDGs). NXplorers is also aligned with the National Education Policy 2020 and delivers societal benefits.
The innovative initiative will benefit less-privileged students from government schools and affordable private schools, studying in rural and hard-to-reach areas in the states of Andhra Pradesh, Telangana and Kerala. Its design also includes endeavour to create awareness amongst parents on the importance of STEM education, especially for girl children.
"Shell firmly believes that, provided with the necessary skills and guidance, young people can be a driving force to find sustainable solutions to the major global challenges of our time. Launched in 2018, Shell's global flagship STEM programme NXplorers is aligned with the National Education Policy 2020 that aims to transform India into an equitable and vibrant knowledge society. With the Smile Foundation partnership, we aim to expand this programme to Andhra Pradesh, Kerala, and Telangana and offer young minds the platform to design sustainable solutions to ease the pressure on food, water, and energy," said Ms. Latika Taneja, Head of Corporate Relations – India.
The programme is being rolled out in concurrence with the educational authorities of the respective state governments. Besides students, teachers, parents and communities are involved actively while implementing the programme so that it remains sustainable in the long-term.
"We are excited to roll out this innovative programme in India. We are hopeful that our children will not only leverage STEM education in building their future career but also will grow up and develop leadership ability in finding sustainable solutions in various walks of life," said Mr. Santanu Mishra, Co-founder & Executive Trustee, Smile Foundation.
The NXplorers Juniors will train both 6th and 7th grade students. NXplorers Juniors Level-I course will be delivered through a combination of teacher's guide, PowerPoint slides, and several instructional videos. The facilitator guide will outline the essentials to be covered in each session, exercises, discussion, checkpoint questions, a summary, assessment, and research to be undertaken by students after the session.
The United Nations Sustainable Development Goals (SDGs), exploring SDG Solutions, researching global goals, and developing a challenge and choosing a solution etc. are covered in the NXplorers Juniors Level-1.
NXplorers – Learning for a Life Time, envisions to provide a minimum of 3-5 years of NXplorers exposure to the students at various levels. The objectives include developing strong knowledge and skill set among students so that local and global challenges can be addressed by them. Developing sustainable models of implementation by engaging teachers, school leaders and communities effectively, creating awareness amongst parents regarding the importance of STEM education, especially concerning girl education are part of the overall goals.
About Smile Foundation
Smile Foundation is a national development organization directly benefiting over 1.5 million underprivileged children and their families every year through more than 400 welfare projects in education, healthcare, livelihood and women empowerment spread across 2,000 remote villages and urban slums in 25 states of India.
About Shell
Shell is one of the most diversified international energy company in India with over 10,000 employees and presence across upstream, integrated gas, downstream, renewable energy, and deep capabilities in R&D, digitalisation, and business operations; with a retail presence across six states – Karnataka, Tamil Nadu, Telangana, Maharashtra, Gujarat, and Assam.