A schoolmaster's memoirs lays bare what's shining and what's rotting in India's public schools
Dev Lahiri's latest autobiography draws parallels between his student life and his years as the headmaster of a prestigious boarding school. Through the book Lahiri brings to focus the clout of old boys' clubs and the changing attitude of schools. Finally he advocates that it is time for public scho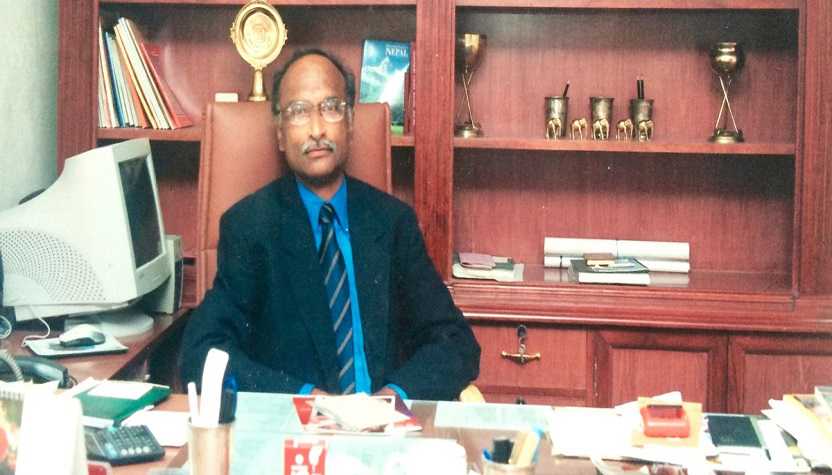 Every parent is not only enamoured by the best names in boarding schools from India like Mayo, Lawrence, Doons and Welhams among others, but would also do whatever it would take it secure a place for their ward here. So it might be a good idea to leaf through 'In With a Little Help From My Friends: A Schoolmaster's Memoirs' by Dev Lahiri the headmaster of one of the most prestigious boarding schools of India.
Lahiri, himself the son of an Army officer nostalgically remembers his own schooling days while presenting a frank and grim view of the issues faced by students at private boarding schools today. The contrasts between the stories of Lahiri the nostalgic student and Lahiri the reality-bitten educator presents a worrying picture of how the definition of education at these schools is being changed to the detriment of faculty and the students at these institutions.
Profit motive
He points out to the attitude of entitlement that parents carry today where they view education as a consumer product. 'I am paying and therefore I am entitled' is the prevalent attitude." Lahiri says, the demands placed on the faculty by parents and the boards of these institutions to surpass ever rising benchmarks of academic, athletic and extra-curricular excellence has led to schools compromising on values such as empathy and the contribution to society.
However, he balances out these stories with heart warming stories where the faculty bodies and generations of students rose up to the occasion to deal with issues that threatened to destroy the internal cohesion of the schools he taught or headed.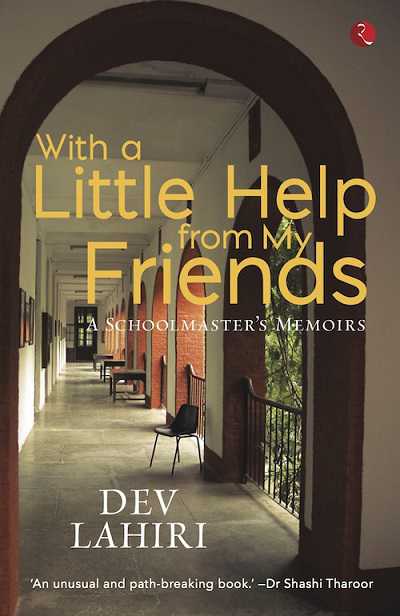 Old boys' ways
But the longest and the most vividly written chapters in Lahiri's memoirs are devoted to talking about his relationship and conflicts with the old boy's networks and the members of the boards of these schools. Some of the most hard hitting passages reveal extraordinary grit where the headmaster not only had to deal with openly hostile alumni and school boards, but also fight medical complications that routinely threatened his very life. And he does not mince any words while describing the extent to which these groups would go to exact their pound of flesh from him. In his own words:
"I was involved in a very serious accident that occurred, coincidentally, right next to the school [Welham Boys' School]. As I was bleeding profusely and in a state of shock Indrani [Lahiri's wife] rushed me for medical attention to the closest possible source of help, which, as it happened, was Welham Boys'. To our horror the guard at the gate politely folded his hands and begged us not to embarrass him as he had strict orders not to let us enter."
Another incident described is that of a long-lasting incident where a section of the alumni from Lawrence School, Lovedale, began a campaign dubbed Operation Fireball. Under this campaign, Lahiri was accused of "misappropriation of funds, manhandling little children, including girls, being against the Bharatiya Janata Party…and making anti-BJP statements". The reason that sparked off Operation Fireball? A suggestion by the headmaster to devote less time to the Founders' Day parade so that the students could study for the upcoming board exams. Lahiri was accused of destroying the glorious traditions of the school. Fireball also targeted Lahiri's family with the effects lasting on his daughters long after he and his family left Lovedale.
Educating the public school
Going beyond his personal experiences, Lahiri reflects on why public schools "will have to seriously reinvent themselves" if they want to remain relevant. Public schools "continue to live in a world dominated by the old boys mafia" that does not allow the kind of "professionalism" contemporary education requires. But the biggest change, he says, will have to come in the form a change in the relationship between the school and the parents of students:
"One of the biggest impediments to the progress of our educational system is the lack of cooperation and partnership between parent and school…Too often parents see their role vis-à-vis the school as one of 'them 'and 'us'. The truth remains that for educational institutions to be successful a genuine partnership must be forged between the school and the parent…This symbiotic relationship must not be lost in the clamour generated by petty issues…We just cannot move forward in our educational endeavours unless parents and schools learn to trust each other. A token PTA is not the answer."
Lahiri's book is released at a time when there is a lot of ideological churn in schools resulting in schools looking like places where education can be bought and sold. Lahiri's memoirs must be viewed not only as an autobiography of a former educator and headmaster, but also as a narrative about India's most elite boarding schools and the conflict between parents' demands for excellence and their own traditions, ethos and administration.
Gender Inclusive Holistic Education in NEP
The NEP focuses on 'Equitable and Inclusive Education' which reverberates the idea that no child should be left behind in terms of educational opportunity because of their background and socio-cultural identities.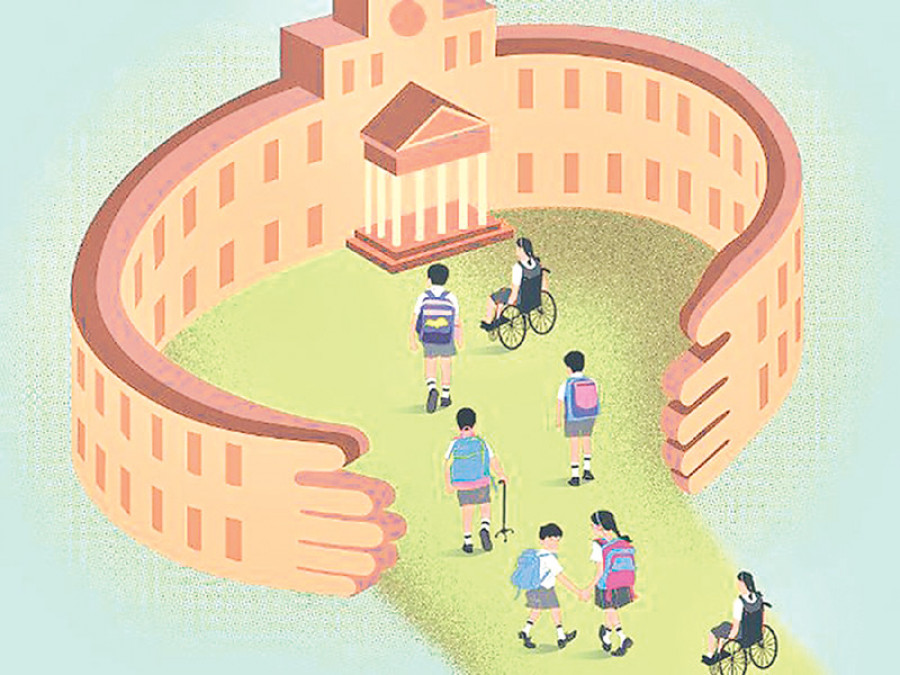 The National Education Policy 2020 envisages an inclusive and structural change in the educational system. It focuses on 'Equitable and Inclusive Education' which reverberates the idea that no child should be left behind in terms of educational opportunity because of their background and socio-cultural identities. It has taken into account the concerns of the Socio-Economically Disadvantaged Groups (SEDGs) which includes female and transgender individuals, Scheduled Castes, Scheduled Tribes, OBCs, minorities, and other categories. This policy aims at bridging the social category gaps in access, participation, and learning outcomes in school education.
The National Council of Educational Research and Training (NCERT) is implementing the Adolescence Education Programme (AEP) as part of the National Population Education Project (NPEP). One of the learning outcomes of AEP is to make the learners aware of the concerns of adolescence, i.e. process of growing up during adolescence & HIV/AIDS, and to inculcate in them a positive attitude regarding these concerns.
Further, the aspects related to gender-inclusive holistic education are covered through age-appropriate integration in different textual materials in the school curriculum, as well as in training and resource materials on the Health and Wellness of School Going Children, especially under the aegis of the School Health Programme under Ayushman Bharat.
As per UDISE+ 2019-20, a total of 61214 transgender children are enrolled in schools, of which 5813 and 4798 transgender children are enrolled in Class 10 and Class 12 respectively.
Department of School Education and Literacy (DoSEL), Ministry of Education is implementing Samagra Shiksha which is an overarching programme for the school education sector extending from pre-school to class XII and aims to ensure inclusive and equitable quality education at all levels of school education. Samagra Shiksha reaches out to girls, and children belonging to SC, ST, Minority communities, and transgender.
Further, National Education Policy (NEP) 2020 also identifies transgender children as Socio-Economically Disadvantaged Groups (SEDGs) and provides for equitable quality education, inter-alia, for all such students. This includes provisions for assisting transgender children in gaining access to education, and support for community-based interventions that address local context-specific barriers to transgender children's access to and participation in education, thereby aiming to eliminate any remaining disparity in access to education (including vocational education) for children from any gender or other SEDGs.
Additionally, under NISHTHA (National Initiative for School Heads' and Teachers' Holistic Advancement), a nationwide integrated teacher training program for teachers under Samagra Shiksha, teachers are trained on the relevance of Gender Dimensions in the Teaching and Learning Process which helps teachers to use and adapt learning activities that foster gender sensitive classroom environment.