AIM aims big: New enterprises of 300-500 billion dollars in the five years
With startups the current trend, the youth of India are following their passions like never before; though they do fear failure, getting entangled with government policies, and taxes! Atal Innovation Mission stands by them, supporting them, clearing their paths.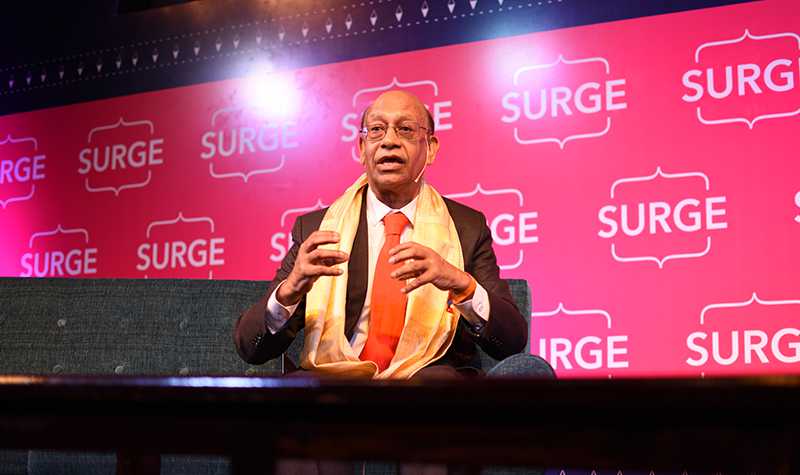 Entrepreneurship is the flavour of the season. It is no longer surprising to hear youngsters discussing business ideas over copious amounts of coffee in cafés across India. While this culture has found its way here following the success of international startups like Facebook, Whatsapp, etc. what really bucked the trend in India is the monster success of homegrown ventures like Housing.com, Flipkart, Ola cabs, etc. Suddenly everyone is tuned into startups, there is a dedicated section in the dailies covering startup news and investors are lining up to fund viable business ideas.
Showing remarkable foresight and initiative the government had announced the ATAL Innovation Mission (AIM) in the Union budget in 2015 itself. AIM is an innovation promotion platform involving entrepreneurs, researchers and academics drawing upon national and international experiences to foster a culture of innovation and R&D in India. Set up under the aegis of NITI Aayog, AIM has its sights firmly on encouraging innovation in startups through policy level interventions. We had a ringside view of a talk given at SURGE 2016 Bengaluru by Binod Kumar Bawri, a leading member of the AIM committee and one of the most influential names in industrialisation in the north-east.
To start with, said Bawri, the government realises that it needs to work at the policy level, whether existing or new to set the ball in motion. This is besides an allocation of a 20-25 million USD fund for the working of AIM in the annual budget 2016-17. While this is laudable, we can't help but recall the words of the late Pramod Mahajan saying how technology in India 'has been successful not because of the government, but despite the government.'
When quizzed about the differentiating factor that India would offer to global startups vis-à-vis Silicon Valley, USA or the Tech City, UK, Bawri pointed out the sheer market size of India. Think of it this way, he said, investing in a startup in India means you have a base of at least a billion people eager for your product, compared to a mere 500 million that may come from the UK, the US or Russia. So, why not invest in and make people invest in India?
Bawri threw in an interesting point while discussing the learning curve of entrepreneurs in India. He pointed out that AIM was working on suggesting a bankruptcy legislation which would destigmatize failing and would not welcome unnecessary government regulation or a criminalisation of failures. "The younger generation, the go-getters are not bogged down by failure and keep innovating, believing, making others believe in them," he said. So, while we, as a nation, he pointed out, aren't at par with the west on comfort with the idea of failure yet but we are getting there. Also, AIM and the government are chipping in, he informed, by offering security for a year or two, maybe in the form of tax exemption for any one year of the business.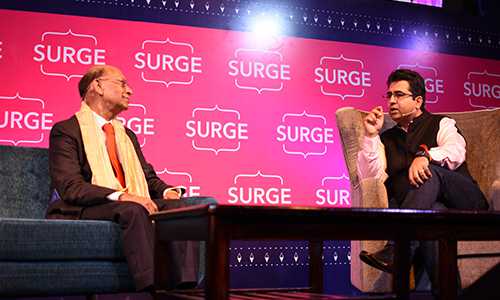 In another piece of good news, AIM will also play a guiding role for startups by setting up goal posts in the form of grand challenges, Bawri said, tying in with the overall vision of the government to bring about inclusive and equitable growth for rural India via low-cost solutions for issues of power, clean drinking water, medical diagnostic and treatment facilities, etc.
Bawri also said that AIM had committed to Prime Minister Narendra Modi to play catalyst together with the government to the industry and encourage creation of 'new enterprises worth 300-500 billion USD in five years without a single rupee of investment by the government'.
While AIM has shown the government's heart is in the right place, it remains to be seen how much of it translates into on ground reality and only then will we see a startup revolution in India.
NIOS celebrates 33rd Foundation Day
Dr. Subhas Sarkar addresses the 33rd Foundation Day Celebrations of NIOS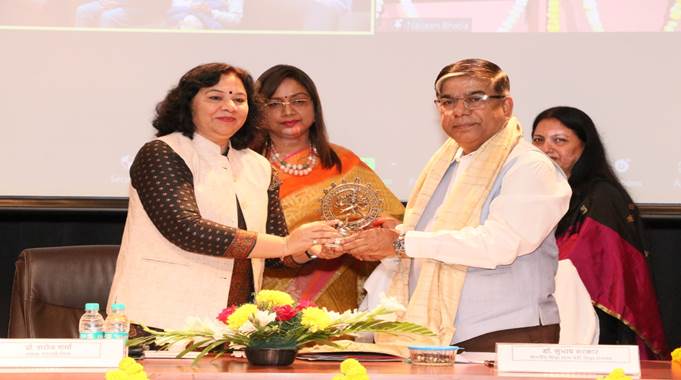 Union Minister of State for Education, Dr. Subhas Sarkar addressed the 33rd Foundation Day Celebrations of NIOS as the Chief Guest.
The function was attended by senior officials of the Ministry of Education, Chairpersons of educational institutions, Heads of Departments, officers, and staff of NIOS. Prof. Naval Kishore Ambasht, former Chairman, of NIOS and Pro-Vice Chancellor, of the Central University of Haryana, Prof. Sushma Yadav graced the occasion.
Dr. Subhas Sarkar in his address appreciated the various programmes and schemes of NIOS and said that NIOS is lighting the lamp of knowledge all over the world. Talking about the Azadi Ka Amrit Mahotsav, he mentioned that today's children will be young people in the age group of 30-40 years on the completion of 100 years of independence and will be responsible for building our nation.
He said that the Ministry of Education has entrusted NIOS with several responsibilities such as developing inclusive education resources, expanding the open and distance education system in states/UTs, translating all courses into more languages as required, creating Indian Knowledge Tradition based courses and propagating Indian culture by translating them into major foreign languages. He also praised the programmes of NIOS enrolling 10 crore adults under 'Basic Literacy Assessment', training of in-service teachers, Gender Green Project, and training in Yoga. He said that Indian Sign Language as a subject at the secondary level has been acknowledged on national and international platforms. He described the launch of an e-library called 'DEEP' by NIOS as a big step forward.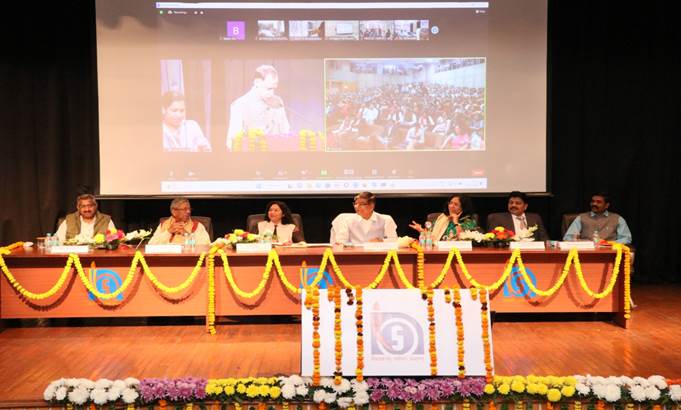 Prof. Saroj Sharma spoke about the journey of 33 years of NIOS and highlighted the special achievements. She said that NIOS is one of the two National Boards of Education under the Ministry of Education, which provides school education through Open and Distance Learning (ODL) for secondary, senior secondary, and vocational education. She elaborated on the role of NIOS in the field of education, efforts being made by NIOS for the successful implementation of the New Education Policy, Virtual Open School, Digital Library (DEEP), NEPIA Project, MoU with Ministry of Defence for Agniveer Project, setting up of Mukta Kaushal Kendras and subjects offered under Indian knowledge Tradition.
It was also conveyed by her that a curriculum called 'Aarambhika' is being developed by NIOS for catering to the Indian Diaspora.
A documentary based on the journey of 33 years of educational endeavours of NIOS was presented on the occasion. In this documentary, 'All England Badminton winner Pullela Gopichand said that most of the players in his badminton academy are getting an education from NIOS.
NIOS alumni, Ms. Niranjana and Vinod Kumar Chaudhary were also felicitated on the occasion. Shri Vinod Kumar said that only due to his education in NIOS, he was able to get the credit of making the Guinness Book of World Records 10 times (8 in Typing and 2 in sports). A proud learner of NIOS, Ms. Niranjana is a successful ventriloquist. Prof. N. K. Ambasht, former Chairman, NIOS said that in this age of technology, innovations must lead to developing 'standalone' courses for the Indian Diaspora, to achieve the goals of the National Education Policy- 2020. Pro-Vice Chancellor, Prof. Sushma Yadav said that the role of NIOS increases in the light of New Education Policy. NIOS has such potential that the institute will be able to achieve the ambitious goals of National Education Policy 2020 in the coming years.
The half-yearly magazine of NIOS 'Pragyan' was released by Dr. Subhas Sarkar on this occasion.