Art Meets Science at Sanskar School, Jaipur
What would an amalgamation of Science and Art look like? Sanskar School from Jaipur wondered about the same and came down to a conclusion. Science with Art can be super fun. They have a tried and tested result to prove it. And have Team ScooTalks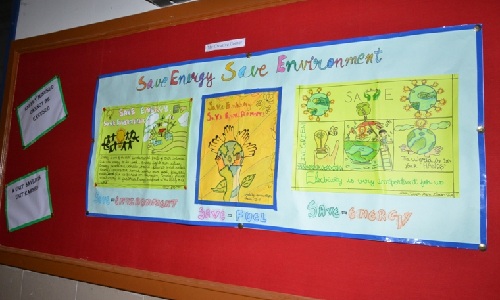 What would an amalgamation of Science and Art look like? Sanskar School from Jaipur wondered about the same and came down to a conclusion. Science with Art can be super fun. They have a tried and tested result to prove it. And have Team ScooTalks as an eyewitness!
The prestigious Sanskar School brought together students of Grade 5th to explore and express Science with Art as the medium. Though the school called it a Science Exhibition, we'd like to call it an interactive presentation
Students of Grade 5th came together to present the theme 'How World Works.' The young ones were all colorfully dressed for the presentation called Vision: Today's Present, Tomorrow's Future!
The show started with a play that took us to the future, where students enacted students, parents and teachers. While the students came in on roller skates, for the now extinguished fuel resources, parents and teachers faced tough times to explain the students of future about Tigers, fuel, plants, etc. The message behind this play was the importance of preservation and conservation of natural resources. And it continued as a filler … to act as a reminder to the audience about the message behind it. It also talked how in future there will be Water Wars across the world with the current generation wasting water.
These young students from Grade 5th also showcased the hidden lyricists in them. The students had composed a song, "Bhool ho gayi humse …" which concerned the speedily increasing lack of water all over the globe.
Putting a break on entertainment, the audience was enlightened with a quick survey about the urgent need to preserve and conserve natural resources. The students had put their hard work about the depleting natural resources and their preservation in form of a PowerPoint Presentation. The PPT were highly informative yet interesting to both visiting parents and students in the audience.
Since the PPT had put everyone in a pondering mood, there was next a refreshing break for which students entered the stage in vibrant color dresses and danced away to music showing the misery and agony of villagers during droughts. There was another dance performance that promoted commuting by public transport or car-pooling to save fuel. This was then followed by a musical performance by the students, lyrics of which they had themselves penned down.
Though the stage performance by the students ended with the song, the programme continued with the parents taking part in the quiz and various other games put up by the students. Besides the game, the students also displayed their energy conservation models. The students who played host for the day gifted each parent with a bookmark that had a special conservation message on it
International Baccalaureate Experiences 31% Surge in Authorized IB World Schools Across India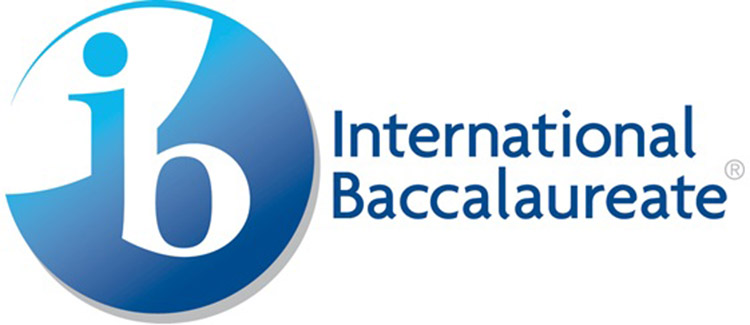 The International Baccalaureate (IB), a global educational foundation headquartered in Switzerland, reports substantial growth over the past five years in India. The surge, amounting to a 31% increase in authorized IB World Schools, reflects the growing preference for IB programs among schools nationwide. According to Haif Bannayan, the Global Director of Business Development at IB, the organization offers four comprehensive programs for students aged 3-19: the Primary Years Programme (PYP), Middle Years Programme (MYP), Diploma Programme (DP), and Career-Related Programme (CP).
As of 2023, there are now 226 authorized IB World Schools across India, collectively delivering 378 authorized IB programs. This breakdown includes 138 schools offering PYP, 59 schools providing MYP, 155 schools delivering DP, and 26 schools offering CP. However, the current distribution of IB World Schools remains concentrated in metropolitan areas like New Delhi, Gurugram, Mumbai, Kolkata, Bengaluru, and Chennai.
To address this imbalance and make IB education more accessible and affordable nationwide, the Delhi Board of Secondary Education (DBSE) collaborated with IB as part of Delhi's educational reforms under Arvind Kejriwal. In August 2021, they signed a Memorandum of Understanding to introduce IB programs in 30 government schools in Delhi. This initiative aims to encourage more schools to adopt the IB curriculum in the future.
Recognizing the evolving educational landscape in India, IB is actively collaborating with Indian institutions and educational authorities to extend its framework to students from diverse backgrounds and regions. Haif Bannayan expressed eagerness for ongoing dialogues with leaders to facilitate the delivery of high-quality, globally-oriented education to an even greater number of students.
The Diploma Programme (DP) offered by IB stands out globally, consistently aligning with or surpassing international standards, as indicated by the DP Country Alignment Study 2023. The study emphasizes the adaptability of DP courses to diverse national contexts, showcasing their seamless integration. Furthermore, it underscores the meticulous crafting of DP curricula to facilitate substantial depth and breadth of learning, illustrating their rigor and comprehensive educational value.
Bannayan highlighted the IB's acclaim for its emphasis on languages and global principles, coupled with a consideration of students' cultural backgrounds. This approach fosters a profound comprehension of the world, shaping graduates into multilingual thinkers poised to make a positive impact on a global scale.