Confined to their homes for 43 days, Jammu and Kashmir kids turning cranky.
The curfew is affecting young children the worst with 43 days of house arrest turning them restless, cranky and irritable. It is doubly difficult for parents to see their children struggle with this situation. They are trying various ways to keep them engaged but it is proving futile.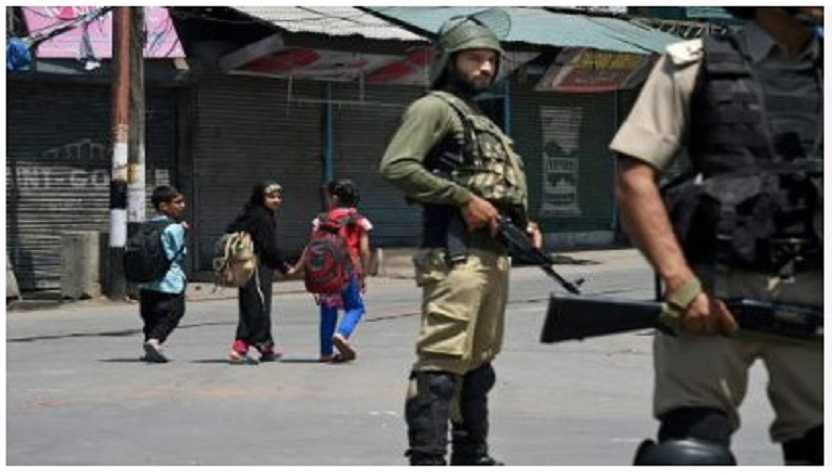 Imagine being confined to your home for 2 whole days compulsorily. Nowhere to go but your home. After a while the walls seem to inch towards you till finally you simply want to get out. Now just magnify that feeling 20 times, that's what Kashmiris are feeling today as the day count for the curfew reaches 45 days today.
Of course, the lives are affected so are the livelihoods, the economic burden was hard enough for the already struggling economy of the state and now this curfew has compounded the problem. However, there is one angle to the curfew which has had the severest impact and that is on the general mental state of kashmiris trapped within their own homes. More so with young children with impressionable minds, unlimited reserves of energy and curious minds; all these are being quashed within the confines of their homes as the schools and colleges are shut as a result of which they have become restless, cranky and irritable.
It is doubly difficult for parents to see their children struggle with this situation. "He misses his friends and teacher," said 6-year-ols Dayim's father Syed, giving only his first name. "I cannot compensate for what he's losing out on." Syed, who lives in a crowded locality called Hawal, added, "Dayim can't even go out to a park to play due to the curfew. It's just so sad."
The going is tougher for parents of teenagers. Ghulam Mohiuddin, a shop owner at Dal Gate with a residence at Miskeenbagh, the older, riskier part of Srinagar, says, "I have 2 sons. One is in first year, the other in class VIII. I've bought a carrom board and badminton racquets for them, but how long can a 52-year-old father keeping his growing sons preoccupied."
What gives Mohiuddin sleepless nights is the havoc that the violence can wreak on their impressionable minds. He has observed behavioural changes in his sons. The elder one is more anxious of the two and keeps saying 'Future kharab ho gaya'. As a father he worries that his sons shouldn't end up taking a step from where there is no return. That's why he breaks every news carefully to them, lest they react in an undesired manner.
It isn't the first time that Kashmir is experiencing a shut down for a long time period and unfortunately this may also not be the last. Around 6 years ago in 2010, classes were shut for over 100 days compelling parents to shift their wards to other states.
Education minister Naeem Akhtar's reaction is baffling. His response makes one think whether the minister is aware of the true meaning of a curfew. He said, "As far as we are concerned, schools have been asked to remain open, and they are. Teachers in certain schools have been coming, too. It's the separatists who've ordered them shut. Education is a priority for us and we can't ignore it."
A poor teacher who actually heeded Akhtar's words ended up in the hospital and in a very critical condition. Abdul Rashid, principal of a government higher secondary school in Bandipora, went to school as usual on August 13 and was waiting for students to join him. Instead, a mob of about 20 men attended school that day, damaging the school premises and beating up Rashid to the point of hospitalisation.
* Read the original story by Anand Soondas & M Saleem Pandit on www.timesofindia.indiatimes.com
GD Goenka's Shooting Championship 2023 to Honour the legacy of Abhinav Bindra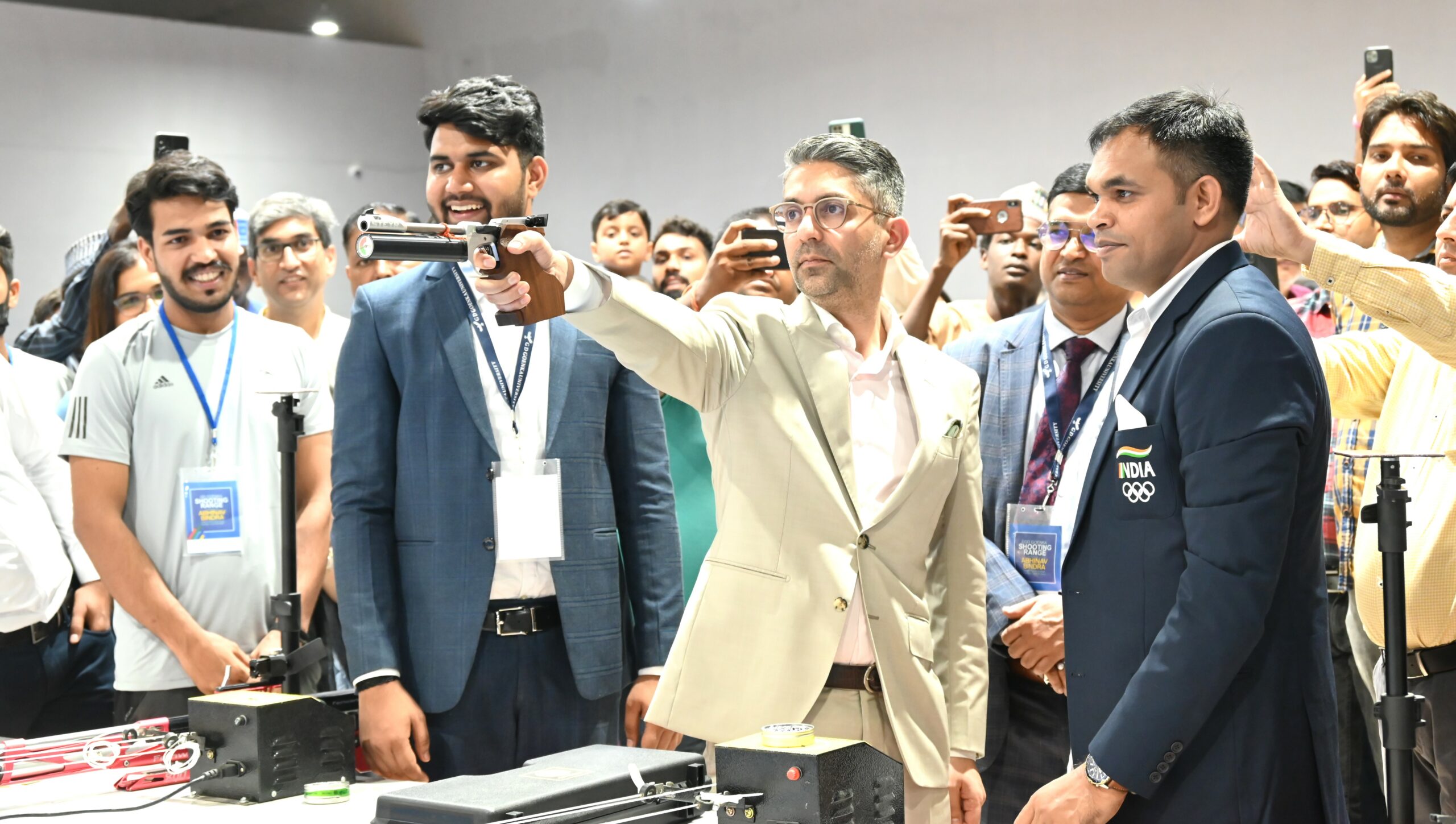 GD Goenka University is excited to introduce the inaugural Gayatri Devi Goenka Memorial Shooting Championship, a remarkable event that underscores the university's unwavering commitment to nurturing sports excellence and paying tribute to the exceptional sharpshooters from all corners of India. Set to be held from September 26 to September 29, 2023, at the GD Goenka Shooting Range featuring 25 professional lanes, this championship is poised to become one of the nation's most prestigious shooting competitions and will be conducted using Electronic Scoring Target System (EST).
This championship serves as a testament to promoting sportsmanship and fostering the talents of both emerging and seasoned shooters. With participation from over 500 competitors hailing from across India, the event promises to be a grand spectacle, celebrating the passion and precision of shooters who have honed their craft to perfection.
Notably, this championship holds particular significance as it pays homage to Abhinav Bindra, India's first individual Olympic gold medalist. The GD Goenka Shooting Range, dedicated in his honor in 2022, stands as a guiding light for aspiring shooters, offering world-class facilities and expert guidance to nurture their talents.
During the inauguration, Abhinav Bindra expressed his thoughts, stating, "I extend my heartfelt congratulations to GD Goenka for the remarkable facilities they have established and the emphasis they place on sports across their educational institutions. I am confident that the students will achieve remarkable success in various tournaments, but more importantly, they will imbibe the values that sports instill in us."
Nipun Goenka, Managing Director of GD Goenka Group, aptly remarked, "The Gayatri Devi Goenka Memorial Shooting Championship transcends mere competition; it's a celebration of the essence of sportsmanship, camaraderie, and unwavering dedication. We take immense pride in providing a platform for India's talented marksmen and markswomen to shine, and we firmly believe that this championship will serve as an inspiration to a new generation of shooting enthusiasts."