Dr Dheeraj Mehrotra's Books Get Listed On 'Best AI Basics Books of All Time'
The books include Basics of Artificial Intelligence & Machine Learning and AI Basics For School Students. These are available on Amazon.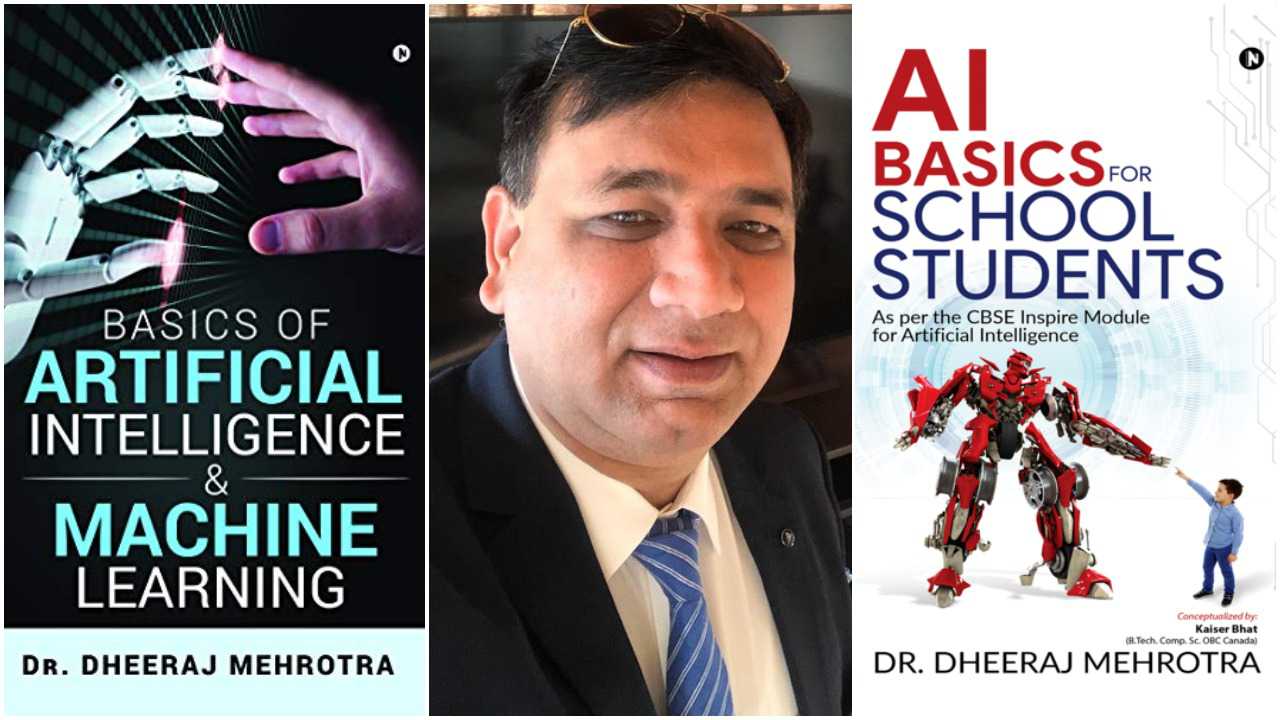 Two books on Artificial Intelligence authored by an Indian educator named Dr Dheeraj Mehrotra have been listed among the top 9 books on Basics of Artificial Intelligence by BookAuthority Organisation. (BookAuthority identifies and rates the best books in the world, based on recommendations by thought leaders and experts.)
Dr Mehrotra is a National Awardee, who's been writing on various topics including Computer Science and Artificial Intelligence for decades now. (He can be reached at www.authordheerajmehrotra.com)
Synopsis of the two featured books:
Basics Of Artificial Intelligence & Machine Learning
The concept of Artificial Intelligence (AI) & Machine Learning (ML) has been in practice for over years with the advent of technological progress. Over time, it has blended our lives through nearly every narration of learning, teaching, enjoyment, normal routine operations and whatnot. The aspect delivers a common understanding of the topics with reference to it making an impact on our lives, with a better framework of technology affecting our lives in particular. Let us look up to science for a change to be brought about in us. Let us create awareness of making technology available to people, in a broader sense.
As that happens, people who are responsible need to be told about the use and misuse of the same. As we lead our lives, we come across the fact that AI, Robotics and Learning Machines seem to be the household topic of discussion. Earlier, AI was perceived to be reserved for only 'Geniuses' or 'Researchers' or the 'computer' community, but it very aptly integrates and impacts each and every aspect of our lives. Knowingly or unknowingly, it has become intellectually influential in shaping our thoughts, actions and day-to-day chores.
AI Basics For School Students
The book targets the learning of concepts as prescribed by the CBSE. The objective of the module is to develop a readiness for understanding and appreciating Artificial Intelligence and its application in our lives. The units dwelled include Excite, Relate, Purpose, Possibilities and AI Ethics which are set to empower the kids to identify and appreciate AI and describe its applications in daily life and to apply and reflect on the Human-Machine Interactions.
Excerpts from ScooNews' conversation with Dr Mehrotra:
What is the right age to introduce children to subjects like AI and machine learning?
Kids are super-powered and are always hungry for knowledge. I believe the right age is class 1 onwards where we teach them about the environment around. Since AI is clubbed with everyday things and the way they lead the life, the beauty of technology can be shared in an experiential learning method right away.
This list comprises of writers from around the world. What's your take-back from this victory?
As an Indian educator, I believe learning should be a hobby. Being a computer science teacher with an experience of over 14 years at City Montessori School, Lucknow, I have migrated as an author as well. I believe a subject like Artificial Intelligence is an upgrade to life skills learning. As an author of Computer Science Books, taking recognition of being an AI-recognised author is again a pride. I look forward to working for this field more for now.
My class VIII/IX/X books are also on Amazon for the same subject and I am looking forward to training more and more teachers and students to take this as a life skill rather than just a knowledge base.
The year 2020 is all about virtual/distance learning, how can educators use online platforms to develop interest among kids in this subject.
Well, for sure the year 2020 has been all about virtual and cloud-based learning. It has given a lot of impetus to the learning standards globally. A simple example like Google experiments on AI has been contributing a great learning base online for the kids globally for understanding and experiencing the Artificial Intelligence in particular. Two suggested links are https://code.org/oceans and https://experiments.withgoogle.com/collection/ai.
10 Professional Development Books Teachers Can Read with a Kindle Unlimited subscription
Here are 10 of our favorite books for teachers that are available to read for free with a Kindle Unlimited subscription (right now).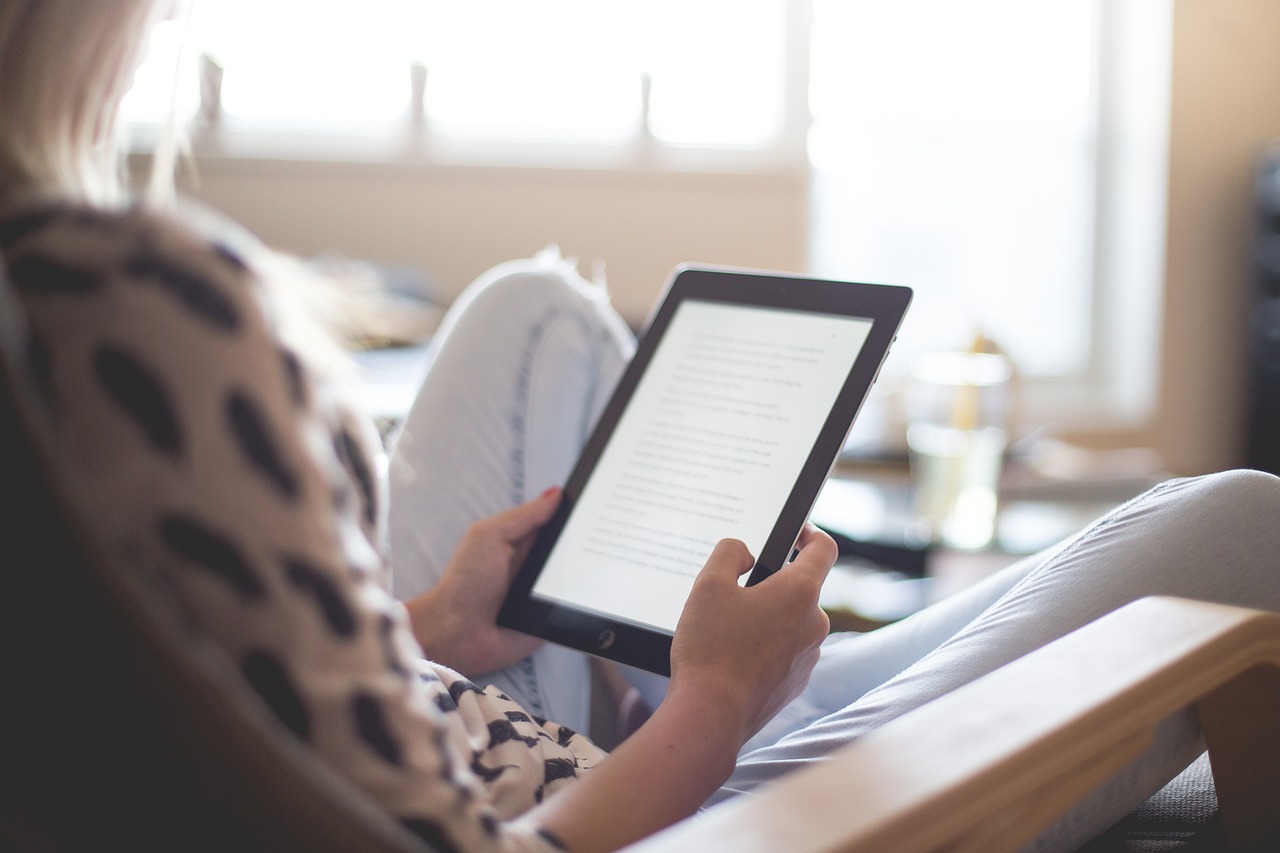 Kindle Unlimited is a monthly subscription that offers unlimited access to over 2 million digital titles including popular novels, new releases, magazine subscriptions, and more.
Teachers can access Kindle Unlimited's books, magazines, and audiobooks on any device — you don't need to own a Kindle. Download the books on your phone, tablet, or computer and access up to 10 titles at a time.
Kindle Unlimited is free for the first month and costs Rs. 169 per month after your free trial ends. Click here to check out Kindle Unlimited.
Here are 10 of our favorite books for teachers that are available to read for free with a Kindle Unlimited subscription (right now).
Why Don't Students Like School?
Why Don't Students Like School?: A Cognitive Scientist Answers Questions About How the Mind Works and What It Means for the Classroom (2nd Edition) by Daniel T. Willingham turns his research on the biological and cognitive basis of learning into workable teaching techniques. This is a valuable resource for both veteran and novice teachers, teachers-in-training, and for principals, administrators, and staff development.
Virus vs. the Internet
Virus vs. the Internet: A practical handbook for schooling during and after the pandemic by Prof. Sugata Mitra is for parents, teachers, educators, and people interested in children and learning. It is a practical and usable handbook of 15 ideas that will help you to enable children to learn, at home, at school, or virtually over the Internet. These ideas are developed from Prof. Mitra's work over the last 22 years on how and what children can learn by themselves.
How To Talk So Little Kids Will Listen
How To Talk So Little Kids Will Listen: A Survival Guide to Life with Children Ages 2-7 by Joanna Faber deals with struggles familiar to every parent, relative, teacher, and childminder. How do you respond to a toddler who won't brush his teeth? The preschooler who pinches the baby? The child who throws everything she can reach?
Organized according to everyday challenges and conflicts, and including real-life examples and the series' trademark cartoons, this book is a survival manual of communication tools, including a chapter that addresses the special needs of children with sensory processing or autism spectrum disorders.
Design Your Mind
Design Your Mind: Everyday Tools to Make Every Day Better by B.W. Cribb is a guide to mastering your mind – to boost creativity, improve decision-making, enhance happiness, authenticity, and reduce stress. Backed by 30 years of involvement in sensory biology and behaviour, science communication, and a lifetime of experience with the weird and wonderful, BW Cribb empowers us with new ways of thinking and being.
Introducing Artificial Intelligence
Introducing Artificial Intelligence: A Graphic Guide 4th Edition by Henry Brighton & Howard Selina is an illustrated introduction to this fascinating area of science.
The Essentials of Vedic Mathematics
The Essentials Of Vedic Mathematics is a book that shows you how to master Vedic mathematics independently, without the help of an expert. The book is designed in such a way that it is useful and understandable to a wide audience.
Introducing Psychology
Introducing Psychology: A Graphic Guide 4th Edition is an illustrated introduction to the main "schools" of thought and the sections within psychology including Introspection, Biopsychology, Psychoanalysis, Behaviourism, Comparative (Animal) Psychology, Cognitive Approaches (including the Gestalt movement), Social Psychology, Developmental Psychology, and Humanism. The key figures covered include Freud, Pavlov, Skinner, Bandura, Piaget, Bowlby, Maslow, and Rogers, as well as many lesser-known but important psychologists.
How to Win Friends and Influence People
How to Win Friends and Influence People by Dale Carnegie is a well-researched and comprehensive guide that will help you through these everyday problems and make success look easier. You can learn to expand your social circle, polish your skill set, find ways to put forward your thoughts more clearly and build mental strength to counter all hurdles that you may come across on the path to success.
The Hole in the Wall
The "Hole in the wall" experiment of 1999, where a computer connected to the internet was embedded into a wall in a slum in New Delhi is well known. This is a new and updated edition of Prof. Sugata Mitra's work between 1999 and 2021. The Covid-19 pandemic, having all but destroyed the existing and decaying system of education from the past centuries, created an intense interest in the ability of children to take charge of their own learning. The hole in the wall was now appearing in every home. This book contains the entire text of the original book as well as an update to subsequent work.
Rumi's Little Book of Life
Translated by Marayam H Mafi & Azima Melita Kolin, Rumi's Little Book of Life is a beautiful collection of 196 poems by Rumi, previously unavailable in English. Translated by native Persian speakers, this collection will appeal to Rumi lovers everywhere.
Hope this list helps. Please do comment and help us and our readers discover many more useful books that are available with Kindle Unlimited.
Please note the Kindle Unlimited collection is dynamic and the book availability changes with time.