Edtech Startup Tinkerly Makes Monotonous Online Coding Fun With STEM Toys
Founded by IIT Delhi and XLRI alumni, Tinkerly brings coding & STEM to young minds with superior pedagogy, blended learning, and play-based curriculum.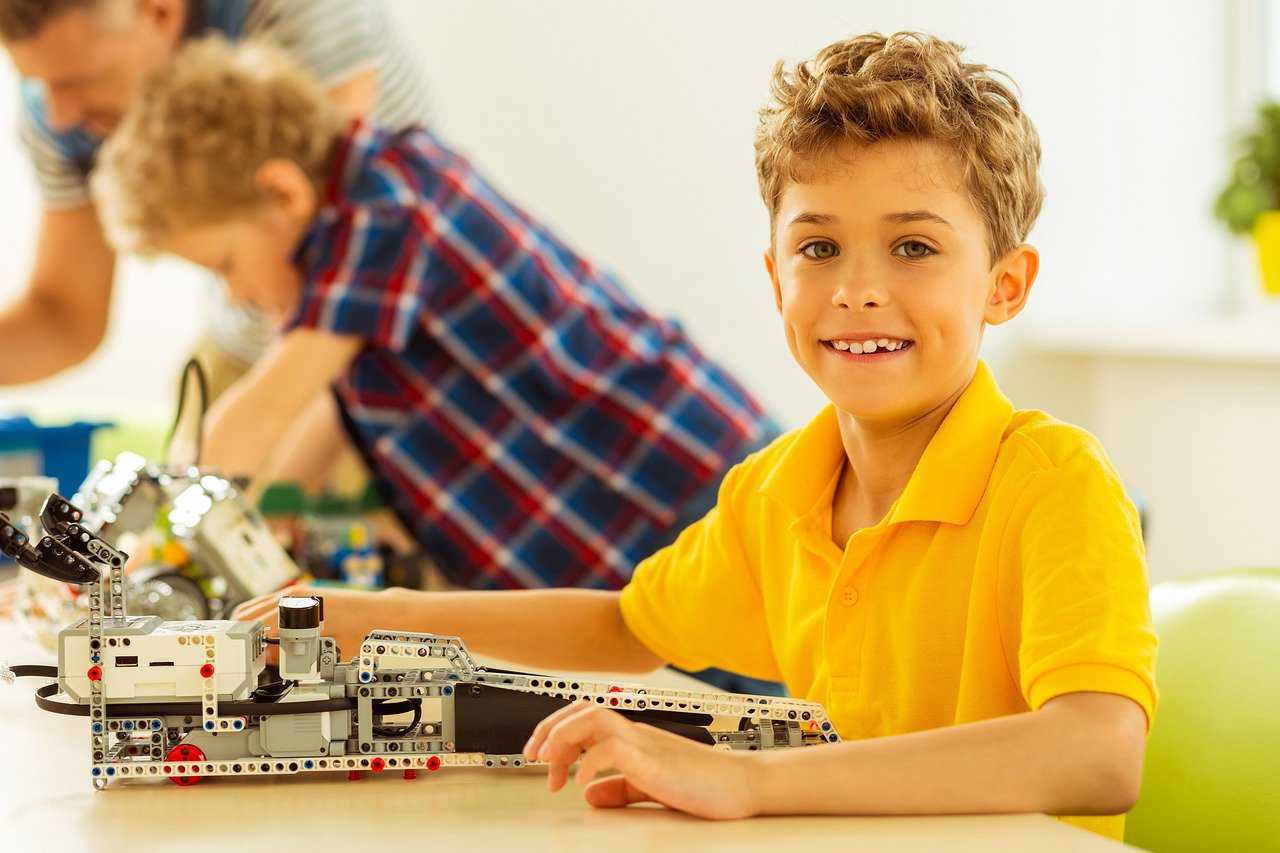 It's about time the myths surrounding coding get shattered. From having to sit in front of the computer for more than 15 hours a day to the notion that coding is only for serious people (read: nerdy kids), all these statements hold untrue in case of this tech-skill. Thankfully, Jaipur-based Edtech startup named Tinkerly is now changing the common perception which most of the parents and educators have regarding coding as a learning option for their young wards.
Interestingly, coding can be learned by anyone who's 6+. The innovation is such that children can shut down their computer while building their robot or AI pet dog and can take inspiration from thousands of other kids within its community of STEM enthusiasts.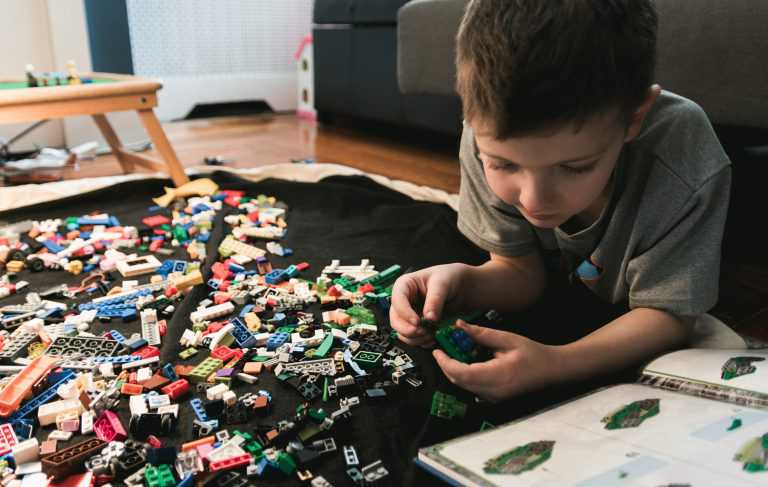 About Tinkerly
It's a Jaipur-based ed-tech startup that has come up with a unique initiative of mixing fun and hands-on learning experience for kids who're bored of the monotonous online coding classes. They've incorporated STEM toys as a part of their play-based curriculum which is going viral these days. The company also enables custom learning to each child at his or her learning pace by the usage of a flipped-classroom approach in their online courses.
Founded by IIT Delhi and XLRI alumni, Tinkerly brings coding & STEM to young minds with superior pedagogy, blended learning, and play-based curriculum. Enabling an innovative journey for Grades 1-12 with their expert educators and focused lessons, Tinkerly has 200+ projects on coding, robotics, AI, and other STEM subjects benefitting 100K+ students with STEM learning content and free mobile app 'Let's Tinker'.
Sharad Bansal, Co-founder & CEO, Tinkerly, says, "It's not essential for each child to learn coding or similar skills, but it's worth tasting the flavour. Our aim is to create an environment where Coding is Love and not Fear. We created this play-based curriculum to unleash the true potential of each child."
What does their course offer?
Tinkerly's STEM Learning & Coding course covers all the grade-wise concepts of logic, AI, IoT & Coding for Grades 1 to 12. There are 4 basic divisions of Grade levels such as Grade (1-3), Grade (4-6), Grade (7-8), and Grade (8+). Each Grade consists of 2 class packages – Learner & Achiever.
The Learner is a package for foundational learning which consists of 8 recorded lessons and 3 Live one-on-one sessions with expert educators.
The Achiever package is special for it starts with foundational learning, followed by simulation-based projects and then real projects on AI, Robotics, and IoT take place. The Achiever package consists of 24 recorded lessons and 9 Live one-on-one sessions with expert educators along with a special offering of 1 STEM kit.
Parents can choose the most suitable package according to their child's potential and can schedule the Demo class (free of cost) to make a decision about the course subscription. In addition to the paid course subscription, Tinkerly users will also get lifetime free access to various projects, community learning, and support on its Lets Tinker App.
Best Alternative to Monotonous Online Coding Classes
Currently, there are several online coding curriculum providers in the market but sadly, all of them are entirely based on-screen. Hence, there is very little scope of learning at one's own pace left for kids, especially those with special needs.
So, what makes Tinkerly more user-friendly, practical and effective?
1. It's Flexible – In the flipped learning approach, there are recorded lessons and weekly Live classes in each course. This has two advantages:
a) Students have the flexibility to learn whenever they want to.
b) The self-paced learning of the student will get promoted in the course.
They can watch the recorded lessons anytime later and clear their doubts simultaneously by using the support section of the Let's Tinker App to get in touch with the expert educator. This allows the expert to take a dedicated online one-on-one live session for the child to resolve the doubts and also revise the topic.
2. It's Fun & Engaging – In Tinkerly, learning is not limited to ordinary online classes but also goes beyond the screen with the help of STEM Toys. This way the students can also limit their screen time and experience the thrill of experiential learning with the help of STEM toys. Those who enrol in Tinkerly's STEM Learning & Coding Course not only just learn the innovative technology like AI, IoT and robotics but also get trained by the expert educators (who are graduates from top tier institutes and have excellent mentoring experience) to build their own NextGen Projects that can solve real-world problems.
Recognitions and Vision
US' largest STEM accreditation organization STEM.org has accredited Tinkerly for its curriculum and allows Tinkerly's students to achieve certification from it. Recently, NASSCOM featured Tinkerly among the top startups that are leading the AI revolution. In July 2020, Forbes India featured Sharad Bansal, Co-founder & CEO of Tinkerly, in its web-series called Education Evangelists of India.
"There are 250 million kids in India but currently coding courses in the market are priced too high to serve only the top 5% of them. Our aim is to provide equal opportunity to each and every learner irrespective of their socio-economic status. Tinkerly's vast experience in setting up Tinkering labs in schools has given it this unfair advantage of using its own proprietary kits and curriculum to save a big pie of time and cost for scale." explains Sharad
India is on its path to becoming a leading manufacturing and electronics hub that means millions of jobs in the hardware and software space are emerging. Tinkerly's blend of STEM toys with its courses is a thoughtful effort to develop a future-ready skill set that will be essential for kids of today to become innovators of tomorrow.
To know more, contact:
Sharad Bansal, Co-founder & CEO, Tinkerly, at [email protected]
Linkedin: https://www.linkedin.com/in/shrdbnsl/
Tinkerly Website: https://code.tinker.ly/
Pariksha Pe Charcha 2023 – Registrations Open
Interact with Shri Narendra Modi, Prime Minister of India, to discuss and overcome the stress emerging out of examinations in order to celebrate life as an Utsav.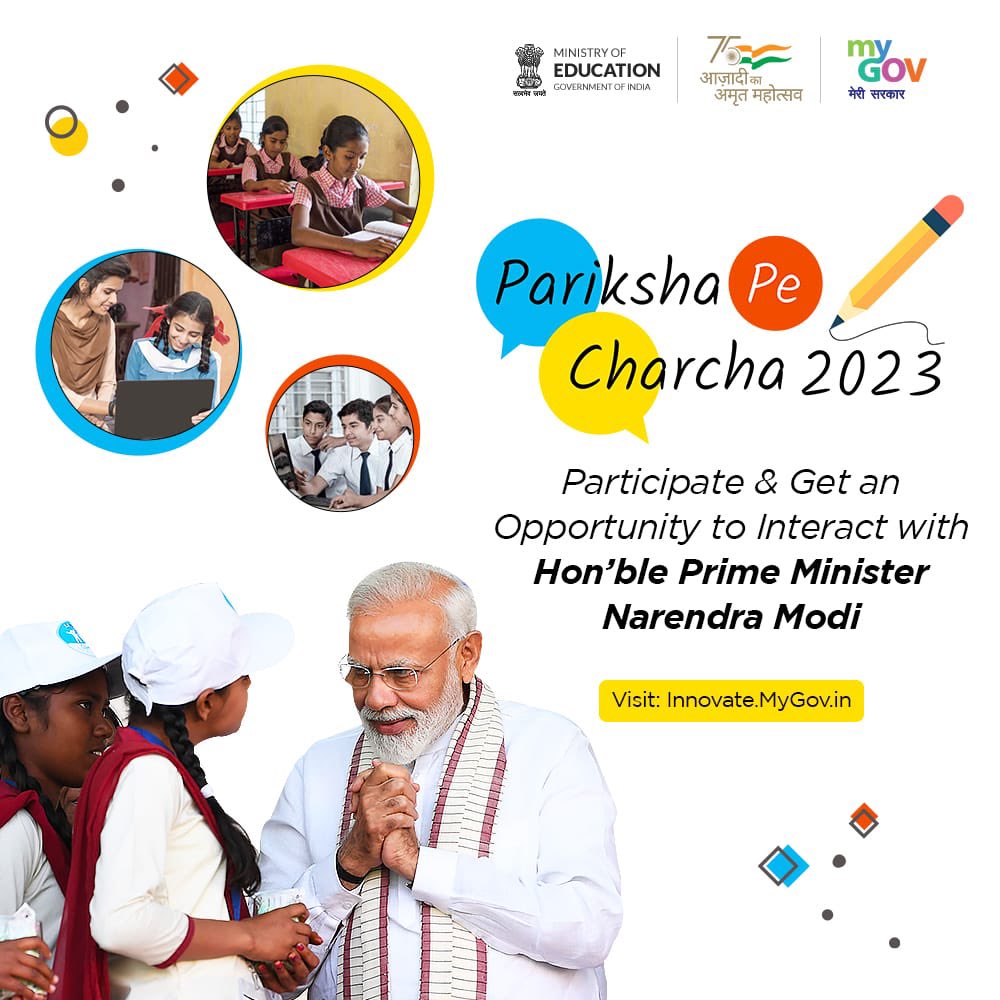 Prime Minister Shri Narendra Modi conceptualized a unique interactive program – Pariksha Pe Charcha wherein students, parents, and teachers across the nation and also from overseas interact with him to discuss and overcome the stress emerging out of examinations in order to celebrate life as an Utsav.
I call upon all #ExamWarriors, their parents and teachers to take part in these interesting activities relating to Pariksha Pe Charcha 2023. Let us collectively work towards creating a stress free environment for our students. #PPC2023 https://t.co/ovubThyvP1

— Narendra Modi (@narendramodi) November 30, 2022
This event has been organized successfully for the last five years by the Department of School Education & Literacy, Ministry of Education.
दूर होगा #ExamWarriors का परीक्षा का डर, मिलेगा तनाव से मुक्ति और सफलता का मंत्र।

परीक्षा के लिए और अधिक तैयार होने के लिए बनिए प्रधानमंत्री श्री @narendramodi जी की परीक्षा पे चर्चा 2023 का हिस्सा। आज ही रजिस्टर करेः https://t.co/mmOSAxKl4Q #PPC2023 pic.twitter.com/wtanwlNjsX

— Dharmendra Pradhan (@dpradhanbjp) December 6, 2022
School Students of classes 9 to 12, teachers, and parents shall be selected through an online creative writing competition. The portal is live for registrations from 25th November 2022 and will remain open till 30th December 2022 on a bouquet of themes listed below:
Themes for Students
1.       Know your freedom fighters
What life stories have you heard about Freedom fighters of your State or Region?
What inspirations do you draw from their life?
How do you want to serve your nation?
2. Our culture is our pride
What is special about your state's culture?
What elements of that culture make you feel proud of your country?
3. My book my inspiration
Which is a book that has shaped you greatly and why?
4. Save Environment for future generations
What are your ideas about sustainable development?
What challenges, do you anticipate for our future generation due to climatic changes?
What measures must we take to protect our environment?
How can you contribute to sustainable development as a student?
5. My life, my health
Why is remaining healthy important?
What do you do to remain in good health?
6. My startup dream
Entrepreneurship among students towards self-reliance for succeeding in life and at the same time contributing to the nation's economy and work culture is the need of the hour.
What are your dreams about your own startup?
7. STEM education/ education without boundaries
NEP 2020 recommends flexibility in the choice of subjects by the students. Students will have the liberty to take subjects of their choice, choose their own path, and pursue a profession of their own choice. There is life beyond Science and Mathematics too.
What do you think about this?
What challenges do you see in this transformative recommendation?
What are your suggestions?
8. Toys and Games for Learning in Schools
Toys and Games can also be a source of learning.
Write your view about students learning through toys and games at the secondary stage.
Themes for Teachers
1. Our Heritage
What is the essence of Teaching 'Indian' Traditional Knowledge for the Holistic development of the learners?
How would you plan to teach this, integrating it into the areas you undertake in school?
2. Enabling Learning Environment
What should be your role as a teacher to create a healthy and conducive classroom environment for better learning and the emotional and mental well-being of your learners?
How will you structure activities to ensure the participation and learning of all the learners?
What are your thoughts and opinion on 'peer learning'?
3. Education for Skilling
Skill education is very important. Though the entire education system needs to be transformed for providing skill education in our country, the promotion of Vocational Education among secondary students is the need of the hour. The reason being many students do not prefer to pursue academics/ higher education, rather they want to explore different avenues to go ahead in life.
What are your thoughts on this?
4. Lesser Curricular Load and No fear of exams
Students learn through experiential learning and project-based curriculum; having confidence in what they learn and how they learn will automatically reduce the pressure of examination.
What initiatives, as a teacher you will take to implement this perspective of the NEP2020?
5. Future educational challenges
In your opinion what are the current educational challenges?
How should schools, teachers, and parents facilitate the children to cope with the changes in educational expectations?
Themes for Parents
1. My child, my teacher
What is something interesting that your child has taught you?
How have you learned it and adapted to it?
Why is it important to adapt to the interests of our children?
2. Adult Education- Making everyone literate
What according to you is the importance of Adult Education?
How can it lead to an empowered nation?
How can children contribute to adults' understanding of modern issues?
3. Learning and growing together
How will you complement your child at home with the learning at school?
Write a creative note on your role as a parent in the healthy learning process of your child.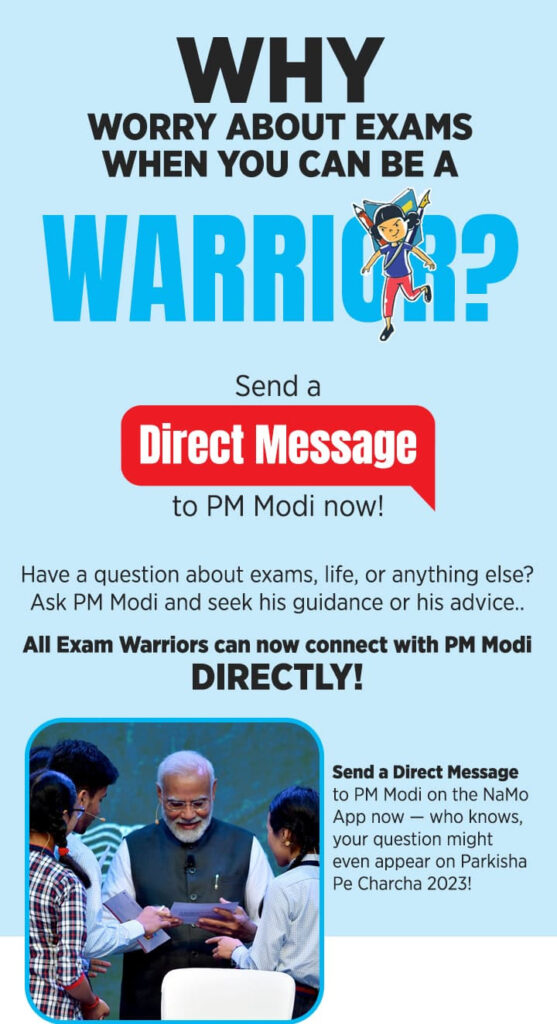 About 2050 students, teachers and parents selected through competitions on MyGov may be gifted with PPC Kits and a certificate of appreciation from the Director, NCERT.