Here's Everything Prof. Sugata Mitra Said About e-Learning at ScooNews' Webinar
ScooNews held a free webinar on e-learning addressed by educational laureate Prof. Sugata Mitra.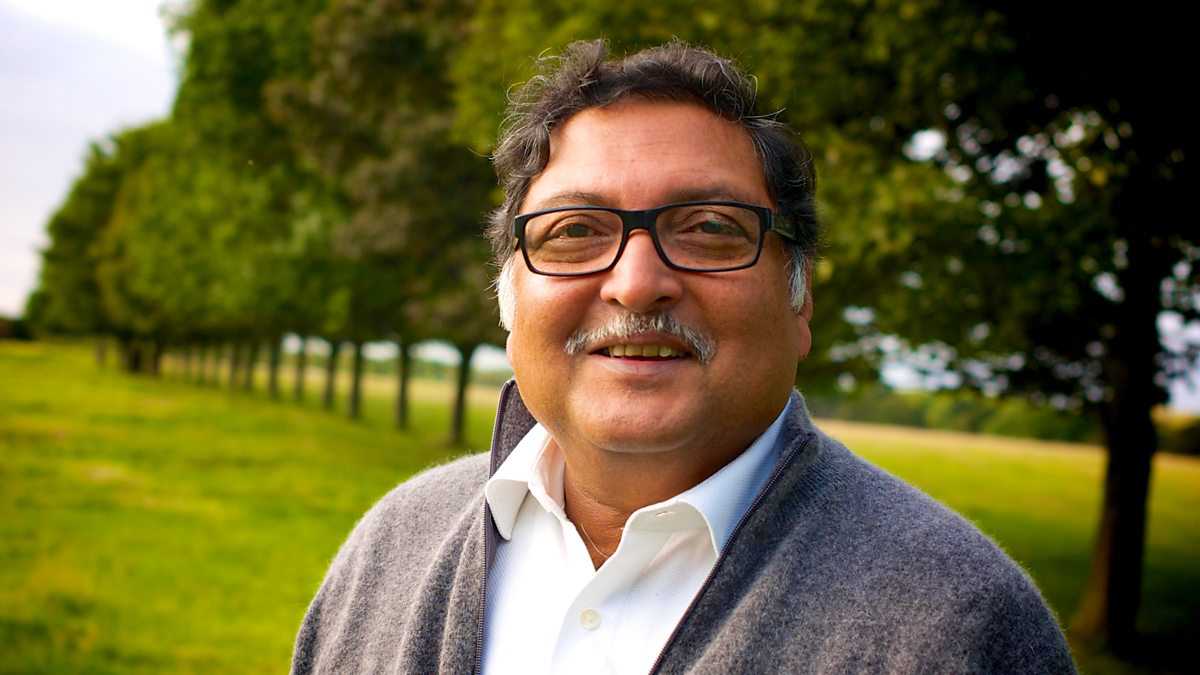 The community of educators throughout the world are opting e-learning methods and virtual classrooms to reach out to their students during the global lockdown. In order to shed more light on this plan of action, ScooNews organised a Free Webinar on 30th March 2020 "FROM TEACHING AND EDUCATING TO LEARNING" addressed by Prof. Sugata Mitra, which was joined by more than a thousand people on Zoom and ScooNews' Facebook & YouTube pages.
Prof. Mitra is the Ted Prize winner of 1 million Dollar for his predominant ideas in the initiative 'School in the Cloud'. He retired as Professor of Educational Technology at the School of Education, Communication and Language Sciences at Newcastle University in 2019 and is currently Professor at Emeritus and at an honorary position at NIIT.
Prof. Mitra starts off by addressing the matter in hand – what to do when there are no schools and classes for at least next few weeks, how does one continue teaching their pupil. He says, "When children are given access to the internet in a correct and controlled environment, they can learn almost anything, especially when in groups." Considering the current situation, when no children are allowed to gather in the playgrounds or attend study halls anymore, how can we make virtual learning equally effective?
Prof. Mitra shares the memory of a child saying – "I wish I could go to school to meet my friends." He notices how the child did not say, or for that matter, no child ever says, 'I wish I could go to school to learn.' He points out the difference in learning and studying here and asks if we should stop and take a hard look at the education system for why won't children wish to come and learn?
Professor also identifies the fact that children do not mind going to school to learn, they are just more excited about meeting their peers. Why is that, he asks. "…probably the curriculum we teach them is not as exciting as they expect it to be. We arbitrarily add into the curriculum which we consider important for students to know, but we seldom subtract from it," he explains.
By saying so, he meant, teaching kids about what happened several thousand years ago that gave birth to something we are using now is trivial. Because any question about what happened in the past can be answered by the internet, and so, it is the schools that need to figure out if such insignificant information should be crammed up or not!
Further Professor discusses the Self-Organised-Learning-Environment (SOLE) method, where it is possible to move the education system beyond the bounds of a classroom. It simply means to let groups of kids evaluate their technique when asked an interesting question which would lead them to the answer. This can very well be also done in these isolating times, let virtual worlds take over, and use technology so children could learn from teachers, each other, as well as the internet.
He talks about how he discerns in his study that learning gets self-organised through the ability of learners to come together and learn via Communication, Collaboration and eventually Spontaneous order. He is able to get this going in a classroom but is still finding a way to introduce this where the learners are isolated. He estimates, this is perhaps plausible when technology is more efficient than what we have now.
He then asks a very prudent question to the 1000+ educators who joined our Live session – "Can we get to a point where we would not care anymore if there was a physical classroom present or not? We would rather be okay with the evolution of learning into e-learning. Can we simply move on to something new rather than find ways to go back?"
Also, here he urges to take caution – "Do not try to drive an aeroplane on the highways when all the cars are gone from the world. The aeroplanes are meant to be flown and not driven." He explains how he has seen educators giving e-learning half an approach but eventually trying to recreate a classroom that defeats the point. "There is no need for us to teach the 21st-century generation with 18th-century methods."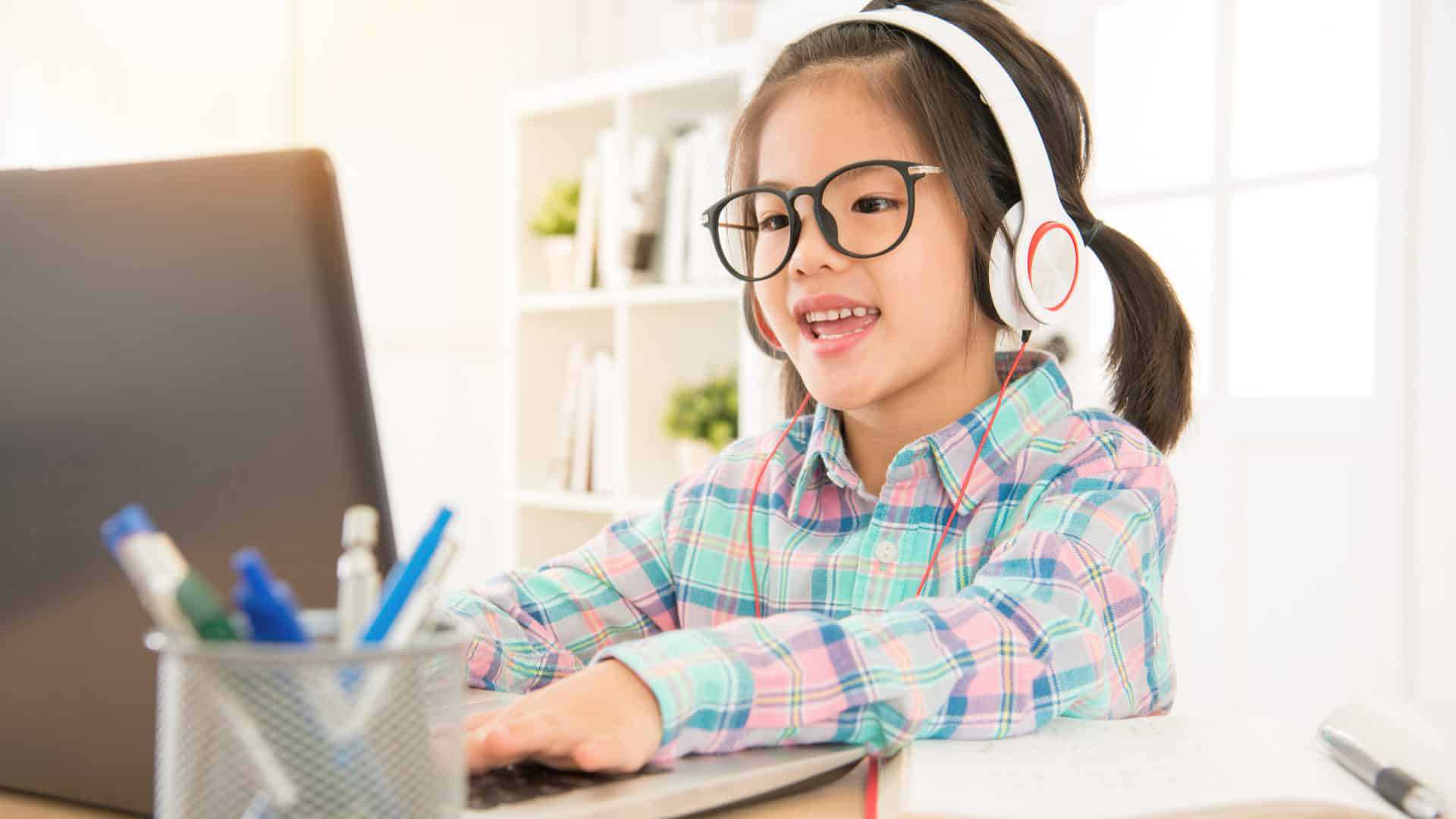 Professor Mitra later goes on to take questions from the audience listening to him Live. Excerpts below:
Q: What innovative ideas do you have to teach college students during the current situation?
Prof. Mitra: I am figuring it out. At NIIT, we are establishing a lab called 'What's Next.' We are trying to answer the questions like – what happens when we introduce the internet into the curricula, can we change the need-to-know list, can we redefine what it means to be a graduate, about what assessment means, not only in schools but also in colleges, etc.
Q: Do you believe this is a time of great opportunity for both educators and their students?
Prof. Mitra: It had better be! Are we going to sit around or are we to find a better way because there isn't the old way available anymore and it is we who need to make this happen, so, let's proactively do it!
Q: How do we connect with the preschoolers for whom sitting in front of the computer screens is not a very good idea?
Prof. Mitra: Why not? 2-year-olds can handle gadgets nowadays. These kids do not know how to read but are using different comprehensive techniques to understand games, Youtube, etc. So sit with them, give them a big screen and tell them 'you go there, and I will go there with you.' There is so much as teachers we do not know anymore and this is how we can prepare the future generations.
Q: What would a curriculum of the future look like according to you? We are in a time of change and how do we ease the shift from into a curriculum of change?
Prof. Mitra: I do not know the answer, but I know that teaching them the past will not help. Packing their heads with what went down previously is not useful. I think the curriculum should not be about what we already know about the subject but what are the big unknowns in it. Humans are invariably interested in the unanswered. Children, on the other hand, are just hypnotized by the idea. Also, in the process to find out the answer, they will eventually stumble upon what all is already known. One way to form the new curriculum is to start with the future in mind.
Q: If learning is unstructured, does it lead to more joy than a structured one?
Prof. Mitra: The truth is in the middle. You can't just let the students run wild if you use a semi-structure and start with a question it should be more effective.
Q: e-Learning will help to teach, but how should we do an online assessment?
Prof. Mitra: With a system which tests for certain fundamental characteristics rather than focusing on details, like instead of accessing their memory in the rattling of crammed information. It is their ability to Comprehend, Communicate and Compute that you are supposed to assess. Assess using interesting questions that would require them to use these abilities and are not just available on the internet.
Q: Do you think with SOLE the role of teachers might become obsolete?
Prof. Mitra: SOLE is driven by questions and who would make these questions? The art of building a good question is a difficult one, that only a teacher knows. We, as teachers, do not need to be the repository of answers anymore.
Q: How do we ensure self-learning goes in the right direction, can you drift off into a tangent?
Prof. Mitra: Drifting off in a tangent is not bad, it depends on the tangent. While finding something, if they come across something else and it interests them and can teach them new lessons as well then that is not wrong. To bring them back, you could use another interesting question in relevance to the topic you want.
Q: Isn't the physical classroom as essential, as we need human contact? Won't e-learning make us more mechanical?
Prof. Mitra: Yes, as of now. Virtual teaching is different from the physical classroom but that's why I say – let us not go back to where we came from.
Q: The Internet can give information, but it can not give insight. Do you agree?
Prof. Mitra: That is true, that is why when teachers chaperon the SOLE model, it works better because of the insight they can provide. If you ask where does it come from, I do not know, perhaps from experience.
Q: Does the SOLE model work in Math?
A: Yes, most definitely! I have seen it happen first-hand while teaching 10-year-olds Algebra, but you need to practice it yourself first.
Professor Mitra concludes the Live session with an inspiring thought. He tells his keen listeners, "Maybe in these difficult times there lies an opportunity that is greater than anything that education has ever faced before. Let's find it out together!"
ScooNews wants to express immense gratitude to Prof. Mitra for providing us with an extremely insightful experience and giving us a peek into one of the most brilliant minds of our time.
If you were not able to attend the webinar for any reason, you can access the recorded version on YouTube at https://www.youtube.com/watch?v=bcXXC13QvGQ
Image Courtesy: Google
Learning Beyond the Traditional: Exploring Different Learning Styles and Teaching Strategies
Using new methods of teaching will have a positive impact on the academic performance of the students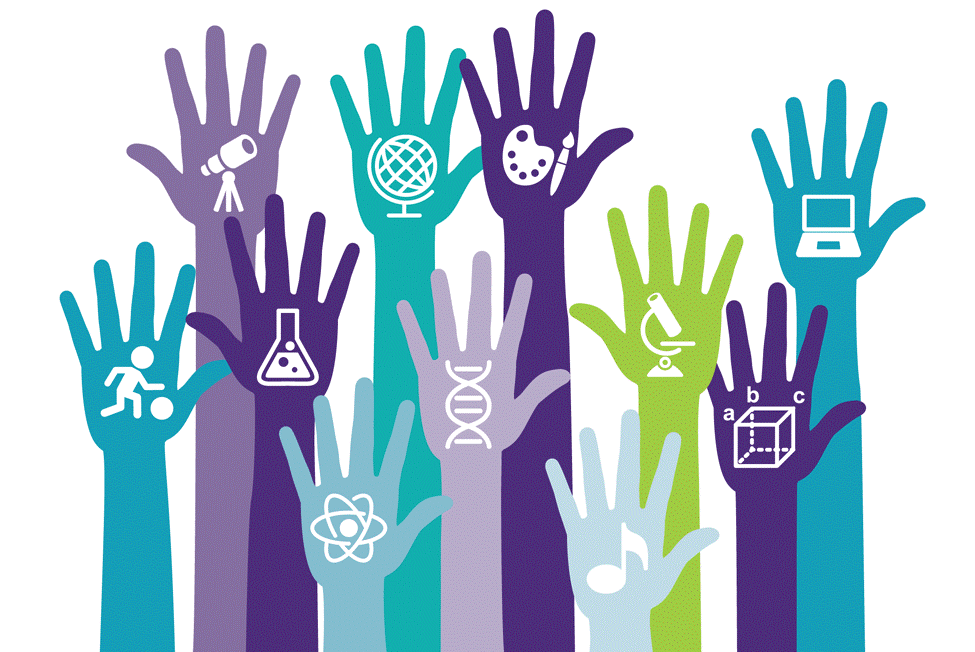 I have been working as a teacher and Head of Department for over 16 years now. When I think about it, I myself am surprised at the different roles that I have taken up. First and foremost, I am a teacher and a teacher of History primarily. It has been my belief and experience that the traditional method of teaching does not bring out the best in the children. When a teacher explains the lesson to the students in the class and then asks them questions to check whether they have understood the subject, it only creates an illusion of learning and imparting knowledge. This only aims at scoring well in the examinations and the learning is forgotten soon thereafter.
I have been teaching History to Secondary School students for over 16 years now. I observed that children generally have a feeling that History is a boring and dry subject. Many of them just want to pass the examination by learning a few lessons by heart and then forget about it.
Social Studies is generally perceived as an 'uninteresting' or boring subject. Questions are often raised on the relevance of old historic events in shaping the lives of students in the modern era. There are also many students who find it difficult to remember all the events, the year of their occurrence, and the impact they had on society then. Remembering the composition of our parliamentary and judicial systems is another area of aversion. Overall, Social Studies is called a 'dry' subject.
I believe it is very essential to know about our past and what happened in the world, in order to learn from the experiences of our ancestors and avoid the pitfalls that they faced.
I do not teach a lesson; I tell a story.
Each event in history is presented in the form of an action-play as if a real-life is happening in front of their eyes. A few students are identified as the characters in this play and enact their respective roles.
If 4 classes (periods) are allotted to one lesson, and if I use the first class for this role-play, it enables me to ingrain the contents of the lesson in the next three classes, in a way that the students enjoy and remember for a lifetime.
For example, while teaching World War II, I made use of a video I got from the internet to explain the related events. The video ran only for 7 minutes but those 7 minutes were worth more than an hour of the normal mode of lecture.
Remembering dates of events in history
The students are expected to know when each important event happened. With a whole lot of battles, treaties, victories, and other such events to remember, students often find it difficult to memorize all these dates. I help them by devising simple methods. A few of these methods are described below:
I have observed that most often only the year is required and not the month or date. The easier part is the century, and I advise the students to put together all the events of one century together. Then, the student has to associate the last two digits of the year with an image related to the event, e.g. for First World War in 1914, I help the student to draw the image of a soldier holding a gun – the image resembling 14. The students prepare a list of events and the images on two separate sheets and match them. I ask them to put away these sheets and do the same exercise after a week.
Explaining the United Nations Security Council, I use the 5-10-15 concept

There are 5 permanent members of the Security Council
There are 10 non-permanent members
Total number of 15 members
Coming to the composition of our Lok Sabha, the students have to remember the numbers 5, 4, and 3. There are 543 elected members and 2 nominated members, thus making the total strength 545.
For the Rajya Sabha, there are 238 elected members and 12 (dozen) nominated members adding up to a total of 250. Students come with different learning needs such as visual, auditory, and kinesthetic skills. I try to adapt to their requirements. I am a mentor for the Model UN delegates, where I aid in improving their speaking and listening skills.
Learning about World Wars in a new way
World Wars 1 and 2 are an integral part of History learning from Grade 9 in school till higher specialization in history.
Memorizing the various events dotted the World Wars is a big challenge for students. There are innovative ways in which this subject can be taught. Some of the methods are using a Video to explain the events, engaging the students in a debate on the subject, or in a Quiz. I prepared a crossword puzzle with words related to World War.
Benefits of the Innovation:
Students see this as a fun activity
Solving the puzzle enables them to remember the events easily
Impact Areas:
Improve learning ability
Improve retention in memory
Classroom application:
This activity can be completed very quickly in a classroom.
Student responses can be corrected easily to evaluate their performance
Planning / Preparation:
Adequate copies of the Crossword Puzzle are printed.
One copy of the solved puzzle is printed for the teacher.
Requirements:
Printed copies of the crossword puzzle
One copy of the puzzle, with a solution, for the teacher to evaluate the responses.
Implementation:
Printed copies of the Crossword Puzzle were given to each student.
They are all asked to begin solving the puzzle at a given time and the duration is fixed.
At the end of the duration, the puzzles with responses are collected back from the students.
Responses are evaluated to arrive at the score of each student.
I experimented with this approach in a class of 30 students from Standard X. I divided them into two groups of 15 students each, ensuring equitable distribution of meritorious and ordinary students in the two groups. I taught the lesson on World War I to the first group in the traditional manner. Then I taught the same lesson to the second group using the crossword puzzle.
Subsequently, I administered a test to both groups simultaneously, with the same set of questions to all. When I evaluated their performance, I could find that the students in the first group scored an average of 8.07 marks while those in the second group scored an average of 18.47 marks.
Thus, we may conclude that using new methods of teaching will have a positive impact on the academic performance of the students.
Another method that I used is having a Poster.
For example, a poster containing various activities that can be undertaken to reduce global warming is given below. This helps the students to remember all these activities. This is similar to a Mind map used for depicting words or concepts related to a central theme.
Imparting education through technology during the pandemic 
When the pandemic struck and all movements were restricted, students were holed up in their homes. The schools were very swift in arranging online classes, but it was not easy for the teachers so used to conduct physical classes in the schools.
We had to learn the intensive use of technology, conducting online classes and monitoring the students' performances too. I am glad to have been successful in these efforts, considering the very positive feedback received from the students as well as their parents.
My efforts toward different learning styles have fetched me a number of accolades. I plan to continue my journey of innovation in teaching.
Author – Uma Venkataraman, HOD Humanities, Euro Schools, Bangalore