Jingling Bells and Lots of Santas at Sanskriti… The School
Other than bells, jingles, angels, what added to the giggles were the many kiddy Santas adding on to Sanskriti's Xmas celebrations. It was a sight to see the entire school dancing to the tunes of Jingle Bells along with the Senior Santa!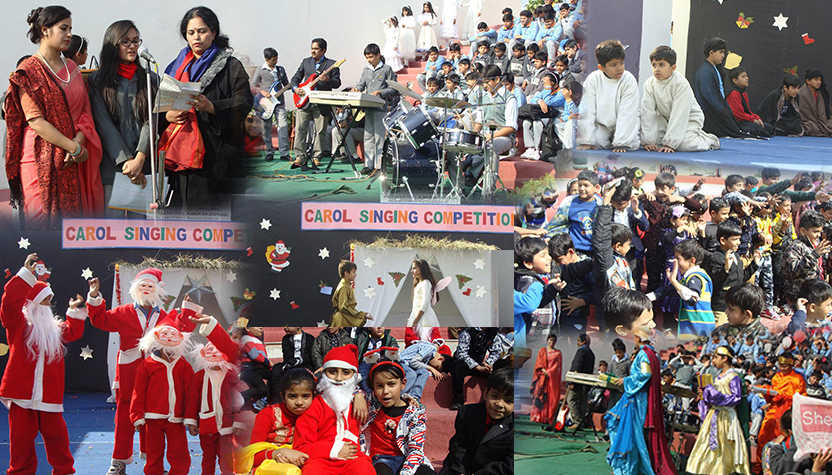 No one can escape the festive spirit. Feeling Christmasy, Sanskriti … The School celebrated Christmas yesterday with Nativity Play and carol singing competition.
The Guest of Honour was Mr. Sandra Lee, HOD English Department, Sophia College, Ajmer.
Now when you talk about Christmas celebrations, dancing and goodies to eat just can't be avoided. Students of Sanskriti … The School, while celebrating Christmas, had it all. Food, dance, competitions, angels, elves, Santa Claus, gifts and what not!
Well, not just one, but there were more than just a few Santa Clauses … As the young Santas danced to various Christmas songs, many students among the audience grooved along with, and as came the senior Santa, not even the teachers could hold themselves from breaking into a dancing.
Carol singing competition was organized for the senior students, who along with singing had also performed on these, depicting the story behind Christmas. Judges Mr. Abhishek Sankalp and Mr. Derek Anthony had a tough time deciding the winners of the competition and ultimately it was tie between Cygnus and Orion Houses.
Enjoying the vibrant and musical day at Sanskriti … The School, Ms. Sandra Lee, seemingly highly impressed, appreciated the participating students, the audience students and teachers for their efforts to make the day a success and full of cheers. She also enriched the students with the true meaning of Christmas and the importance of bells, berries, holly, star, angels, Santa, etc., associated with Christmas.
The day ended with Ms. Lee and Lt. Col. A.K. Tyagi, the principal, wishing Merry Christmas and Happy New Year to everyone.
GD Goenka's Shooting Championship 2023 to Honour the legacy of Abhinav Bindra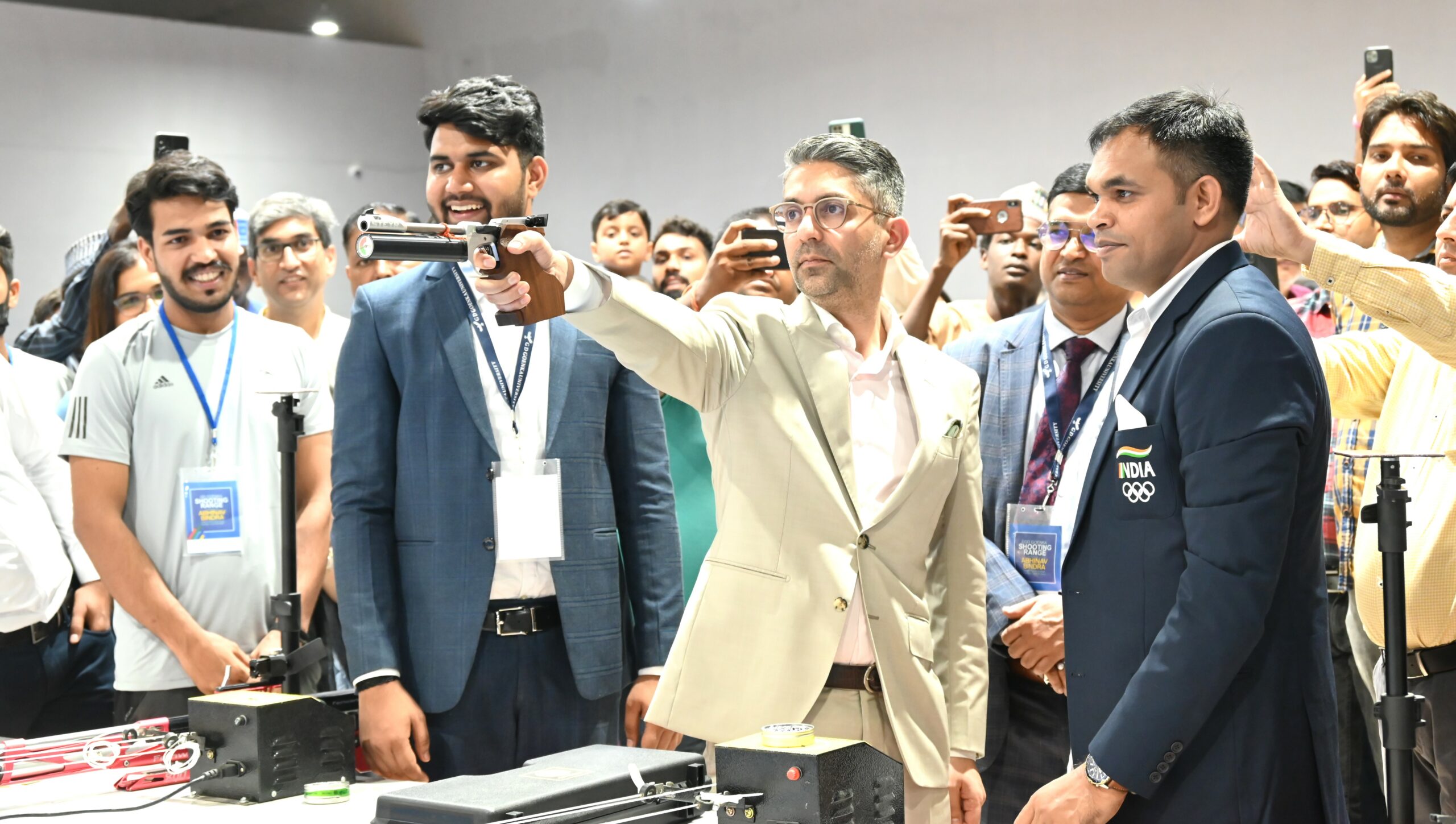 GD Goenka University is excited to introduce the inaugural Gayatri Devi Goenka Memorial Shooting Championship, a remarkable event that underscores the university's unwavering commitment to nurturing sports excellence and paying tribute to the exceptional sharpshooters from all corners of India. Set to be held from September 26 to September 29, 2023, at the GD Goenka Shooting Range featuring 25 professional lanes, this championship is poised to become one of the nation's most prestigious shooting competitions and will be conducted using Electronic Scoring Target System (EST).
This championship serves as a testament to promoting sportsmanship and fostering the talents of both emerging and seasoned shooters. With participation from over 500 competitors hailing from across India, the event promises to be a grand spectacle, celebrating the passion and precision of shooters who have honed their craft to perfection.
Notably, this championship holds particular significance as it pays homage to Abhinav Bindra, India's first individual Olympic gold medalist. The GD Goenka Shooting Range, dedicated in his honor in 2022, stands as a guiding light for aspiring shooters, offering world-class facilities and expert guidance to nurture their talents.
During the inauguration, Abhinav Bindra expressed his thoughts, stating, "I extend my heartfelt congratulations to GD Goenka for the remarkable facilities they have established and the emphasis they place on sports across their educational institutions. I am confident that the students will achieve remarkable success in various tournaments, but more importantly, they will imbibe the values that sports instill in us."
Nipun Goenka, Managing Director of GD Goenka Group, aptly remarked, "The Gayatri Devi Goenka Memorial Shooting Championship transcends mere competition; it's a celebration of the essence of sportsmanship, camaraderie, and unwavering dedication. We take immense pride in providing a platform for India's talented marksmen and markswomen to shine, and we firmly believe that this championship will serve as an inspiration to a new generation of shooting enthusiasts."