Learnit Day 1: Of meaningful interactions and scintillating sessions
Day 1 @ Learnit 2019 has been an extraordinary experience for educators, influencers and policymakers. With world class quality keynote sessions to an inspiring address by Katy Fryatt, CEO, Learnit, the Indian Delegation feels delighted to be part of a world class community of change makers. @FicciA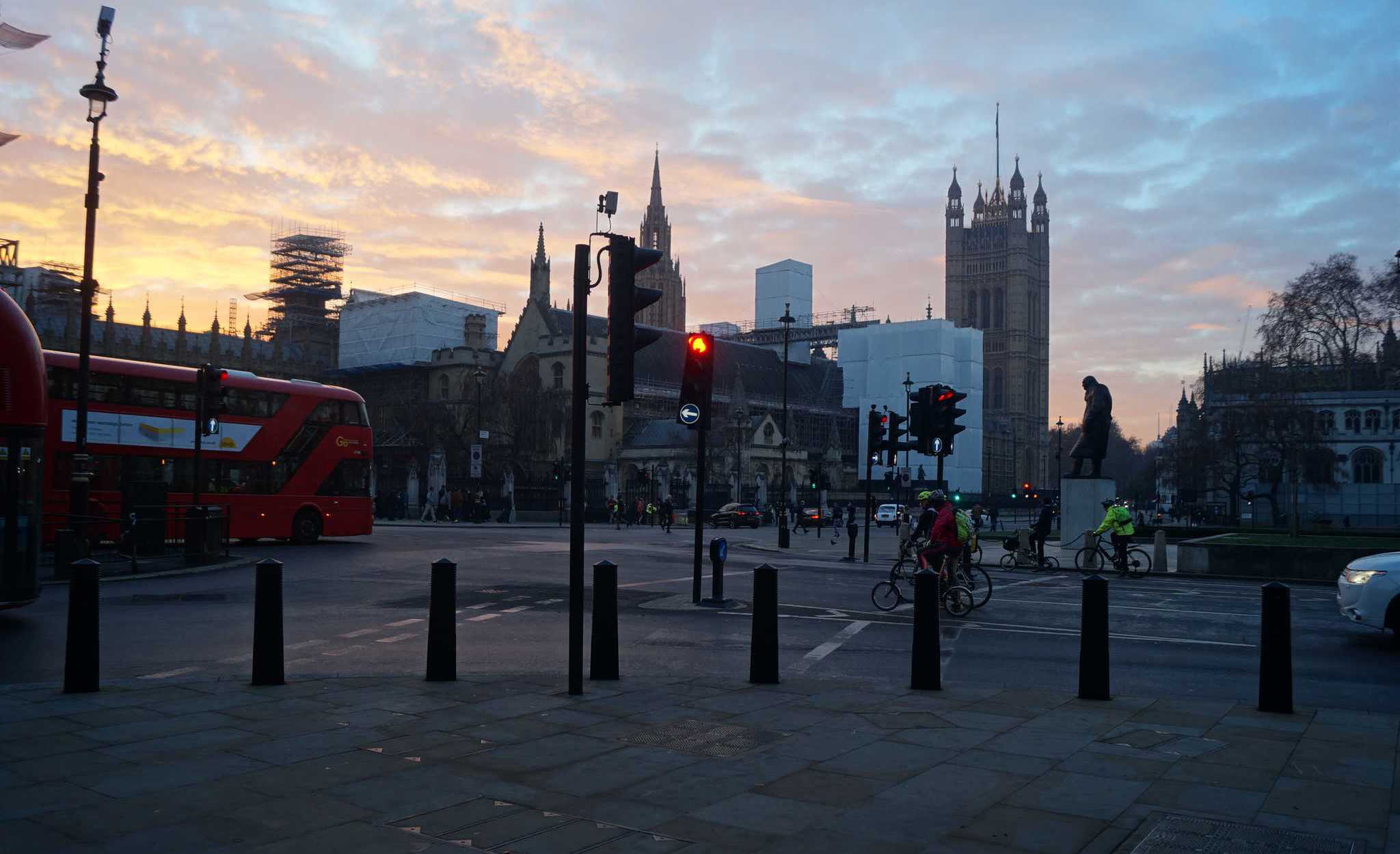 Day 1 of Learnit begun at 7 am for me; I went for a little warm-up walk around the city and I won't lie, my face, legs and hands froze. Nevertheless, I followed the smell of freshly brewed coffee and some palatable breakfast at the QEii Centre, London or our home for the next two days. The photographs truly speak for how delicious the breakfast was and how thrilled our delegation was at the start of an extraordinary journey. I'm delighted and proud to introduce our readers to Vinod Rao, Secretary Education, Government of Gujarat, a man who is truly dedicated to improving the education system in our nation.
While chatting with a delegate from Canada, I was called by my Editor in Chief, Ravi Santlani, to hear Vinod Rao tell us the issues that continued to eat up the quality of Indian education and how we could bring together a makeshift change. After all, isn't this why all of us are here? To meet, deliberate, discuss and act upon the weaknesses that block the growth of our future generations.
After filling up on the delicious croissants and pastries, the Indian delegation was ready to attend the line-up of some interesting sessions. Katy Fryatt, the curator of the world's event for learning, lit up the room with her enthusiasm and smile as wide as the London Eye. Before we knew, it had started raining – a sign of good luck perhaps.
The best part about this education conference is that there are different conference halls, each with a different session going on; it's the attendees' choice to pick the suitable session that interests them and/or matches their needs. Good for the attendees but tricky for the reporters! As I jumped from session to session simultaneously, the session on 'Women and Diversity in STEM' compelled me to sit down and listen.
The speakers of the session – Katie Grootegoed, Lead STEM Fellow, Director of Technology Enhanced Learning, Breakthrough Schools, Kara Iaconic, Global Head of Learning, BBC Studios and Megan Roberts, Executive Director, Math for America – pointed out to a common conclusion which is to see STEM as a level playing field for women and not just for men. To make schools STEM oriented for women, it is imperative that we look at the roots of our education system, both nationally and globally. Kara Iaconic said something really interesting, "If we believe truthfully that women are as good at STEM as men, we can bring change. I need you to understand how systems work and fail, the marketing avenues, SEOs, how are microsites built etc. When we show strength and confidence in women while providing them the necessary education and skill set, they'll find the best of the best solutions to the problem."
Another session that had my utmost attention was 'The Poverty Related Attainment Gap: Can Poor Kids Ever Do as Well as Rich Kids?' with Ed Hidalgo, Chief Innovation & Engagement Officer, Cajon Valley Union School District and Russell Hobbey, CEO, Teach First as speakers. The simple takeaway from the session was that disadvantaged children can do as well as rich kids because there are millions of schools being run under a tree but the children are "super motivated and excited to learn." There have been large investments made towards beautifying the school campuses but often, educators are unsupported and quality of instruction is compromised. However, to make sure that the disadvantaged group of children become successful, it is imperative that the education community supports a safe environment, happy individuals and healthy relationships between the educator and the students. Further, Ed Hidalgo said, "There's a huge disconnect between business and education, it is our responsibility to build those connections. We have a super curriculum on top of the mainstream curriculum wherein students attend conferences, deliver presentations and understand workplace values. As educators, we fail to have a healthy relationship and dialogue with our students; someone needs to talk to them about their talents and skills. It is highly important that we help them understand their selves." When asked about his views on self-directed learning, Russell said, "Yes, we need to direct children's attention to what will be useful for them in the later years. We need to understand and make them realise what's ahead of them and what'll be useful. Thus, strong agency and self direction will help to build a strong foundation of knowledge and cultural awareness. We can't use self-directed learning as an excuse to run away from focusing on the balance in education." Concluding the session, Ed pointed out the necessity to focus on early years education to close the attainment gap.
After a series of sessions, it was the moment everyone was waiting for; Katy Fryatt's keynote speech. The adorable Katy and her two daughters stole the show as they welcomed the delegates and thanked the speakers, "We're all here because we passionately believe about changing education and I'm grateful to everyone present here. Secondly, we've tried to create an agenda that gives you meaningful interactions. We've brought together educators and government leaders with thoughtfully selected technology partners. We built Learnit to make all of your interactions as meaningful as possible. When these keynotes finish, you'll eat lasagna at roundtable with people you may never have met and never have spoken to; I urge you to talk to them and share experiences, food and jokes. I believe wonderful things can happen when connections like these are established. Finally, we built Learnit to unite the global learning ecosystem in a room. We have delegations from 69 countries including specific groups from Columbia, Brazil, Afghanistan and India, who are here to drive change. I firmly believe that we all need a seat at the table. Finally, much like a child, Learnit is young, fresh and optimistic, even naive. We may be imperfect but we do want to learn." We couldn't help but be in awe of Katy's beautiful daughters who thanked everyone present in the room. The conference hall roared with applause in support of the wonderful and strong woman – Katy Fryatt.
Finally, it was interesting to listen to young entrepreneurs and educators such as Nicolas Sadirac, Co-Founder, 42 & Founder, Zone 01 along with Euan Blair, Co-Founder, WhiteHat. Their passion and drive to change the paradigms of education and focus on making children fall in love with education and acquiring the skills to match the work values deserves our respect.
Another organization that has our love and respect is FICCI Arise or Alliance for Re-imaginingSchool Education. FICCI Arise is the sole reason why the esteemed Indian Delegation has been able to become a part of this unique learning experience.
FICCI has been active for over a decade in the education (higher, vocational and school) space and has been the first mover from the private sector in suggesting research based policy reforms to the government. Apart from doing extensive research in education, it also works towards mobilizing consensus amongst stakeholders for advocacy of policy and regulatory issues, dissemination of good practices and quality adhering mechanisms and suggesting solutions for streamlining implementation issues.
The presence and growth of private un-aided K-12 schools is quite widespread across both urban and rural areas and they are playing a key role in nation building by shaping future generations and creating future leaders. Recognizing the significance and importance of the sector, FICCI School Education Committee has been active since three years and was recently reconstituted into FICCI ARISE (Alliance for Re-Imagining School Education). The primary focus of the alliance is policy advocacy, defining norms for standards and transparency, advocating 21st century readiness and facilitating Capacity Building.
We'll be back from Learnit, London with some more updates super soon! But for now, it's lasagna time!
Smile Foundation and Shell Launch STEM Project on Pi Day
The initiative will benefit less-privileged students from government schools.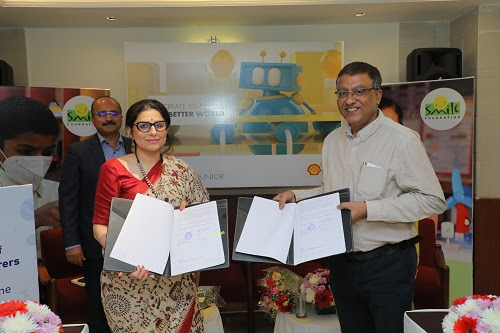 On the occasion of International Pi (π) Day, Smile Foundation and Shell launch 'NXplorers Junior' programme in three Indian states. NXplorers is Shell's global flagship Social Investment STEM (Science, Technology, Engineering, and Mathematics) educational programme aims to benefit over 25,000 children during the first year by enabling them to understand, navigate and address local and global challenges, as underlined in the Sustainable Development Goals (SDGs). NXplorers is also aligned with the National Education Policy 2020 and delivers societal benefits.
The innovative initiative will benefit less-privileged students from government schools and affordable private schools, studying in rural and hard-to-reach areas in the states of Andhra Pradesh, Telangana and Kerala. Its design also includes endeavour to create awareness amongst parents on the importance of STEM education, especially for girl children.
"Shell firmly believes that, provided with the necessary skills and guidance, young people can be a driving force to find sustainable solutions to the major global challenges of our time. Launched in 2018, Shell's global flagship STEM programme NXplorers is aligned with the National Education Policy 2020 that aims to transform India into an equitable and vibrant knowledge society. With the Smile Foundation partnership, we aim to expand this programme to Andhra Pradesh, Kerala, and Telangana and offer young minds the platform to design sustainable solutions to ease the pressure on food, water, and energy," said Ms. Latika Taneja, Head of Corporate Relations – India.
The programme is being rolled out in concurrence with the educational authorities of the respective state governments. Besides students, teachers, parents and communities are involved actively while implementing the programme so that it remains sustainable in the long-term.
"We are excited to roll out this innovative programme in India. We are hopeful that our children will not only leverage STEM education in building their future career but also will grow up and develop leadership ability in finding sustainable solutions in various walks of life," said Mr. Santanu Mishra, Co-founder & Executive Trustee, Smile Foundation.
The NXplorers Juniors will train both 6th and 7th grade students. NXplorers Juniors Level-I course will be delivered through a combination of teacher's guide, PowerPoint slides, and several instructional videos. The facilitator guide will outline the essentials to be covered in each session, exercises, discussion, checkpoint questions, a summary, assessment, and research to be undertaken by students after the session.
The United Nations Sustainable Development Goals (SDGs), exploring SDG Solutions, researching global goals, and developing a challenge and choosing a solution etc. are covered in the NXplorers Juniors Level-1.
NXplorers – Learning for a Life Time, envisions to provide a minimum of 3-5 years of NXplorers exposure to the students at various levels. The objectives include developing strong knowledge and skill set among students so that local and global challenges can be addressed by them. Developing sustainable models of implementation by engaging teachers, school leaders and communities effectively, creating awareness amongst parents regarding the importance of STEM education, especially concerning girl education are part of the overall goals.
About Smile Foundation
Smile Foundation is a national development organization directly benefiting over 1.5 million underprivileged children and their families every year through more than 400 welfare projects in education, healthcare, livelihood and women empowerment spread across 2,000 remote villages and urban slums in 25 states of India.
About Shell
Shell is one of the most diversified international energy company in India with over 10,000 employees and presence across upstream, integrated gas, downstream, renewable energy, and deep capabilities in R&D, digitalisation, and business operations; with a retail presence across six states – Karnataka, Tamil Nadu, Telangana, Maharashtra, Gujarat, and Assam.