Here's What We Think About The Animated Videos by NCERT & UNESCO
Dr Pokhriyal, Indian Education Minister, tweeted about the videos created by NCERT & UNESCO that are good to share with your students to explain to them about health, wellness and security.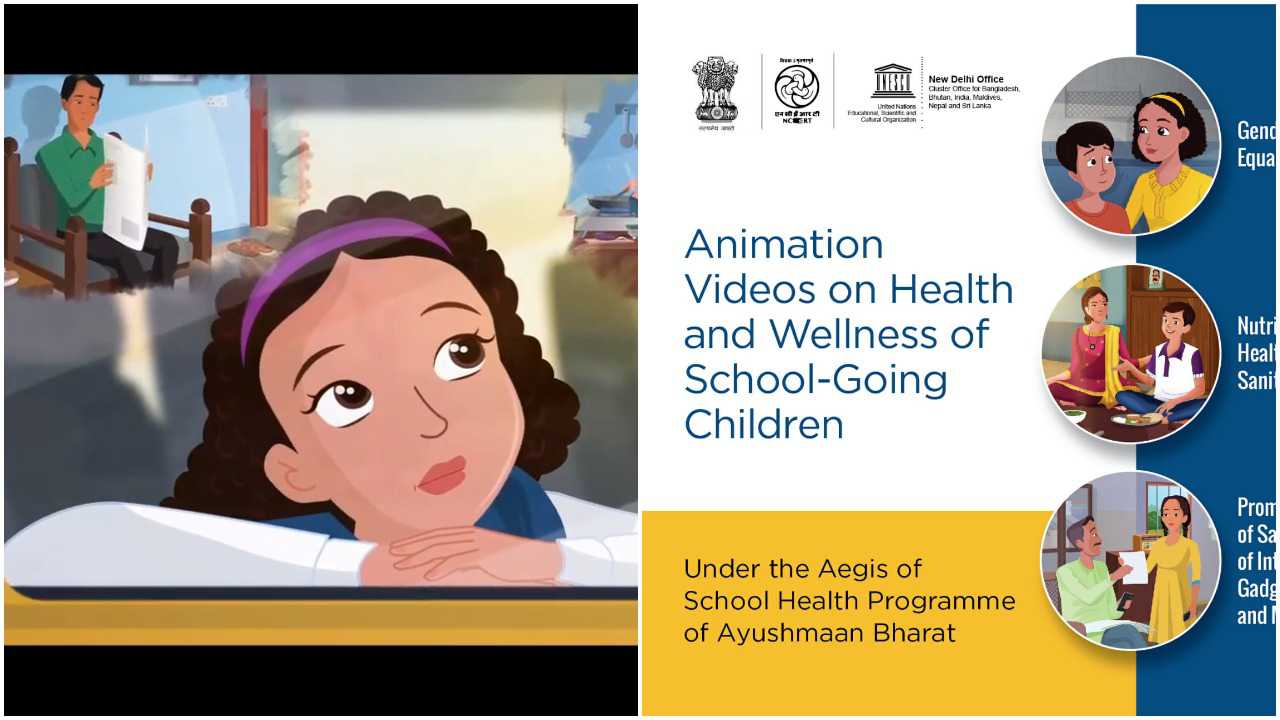 On 25 Sep 2020, Education Minister, Dr. Ramesh Pokhriyal 'Nishank,' tweeted about educational animated videos that are developed by NCERT and UNESCO in collaboration. These videos are in English and Hindi language and focus on the pressing issues like gender equality, safety, health, violence, emotional well being, etc.
.@ncert, in collaboration with @UNESCO, has is developing animated videos in English and Hindi focusing on various themes of the School health programme including Emotional Well Being and Mental Health, Gender Equality, Nutrition, Promotion of Healthy Life Style, etc. pic.twitter.com/fwDCLrQOIG

— Dr. Ramesh Pokhriyal Nishank (@DrRPNishank) September 25, 2020
These short films have friendly-looking Indian characters that explain to children, in a very age-appropriate manner and easy to understand speech, some popular social and personal issues. These videos are extremely relatable and have a protagonist (child) expressing concern over a certain matter to an adult (a teacher or a parent) who patiently listens to them and explains a possible solution.
Here's our review:
1. One video speaks about gender equality showing a teen named Sama, who is perturbed to see her mother working in the kitchen and going to office as well. All this while her father only goes to his work and comes back to just sit in front of the television. Worried, she talks to her teacher about it and learns that such gender stereotypes sadly exist in our society. The teacher then shares a ray of hope with Sama by saying that there are people around the world who're continuously shackling these meaningless conventions, for example, men opting to become great chefs and women like Mary Kom, who's earned fame as a top boxer!
Sama then confronts her father and he immediately realises how he was wrong; Sama also explains to her younger brother about transgenders when she sees him being afraid of them. She informs him about the common conduct of the society at large that is not very friendly with the LGBTQ+ community and that they should strive to change that notion.
2. In another video, a teen named Anita talks to her friend about being catcalled by older boys on her way to school every day. The friend motivates a distressed Anita to speak with their class teacher, along with another boy from the class who got inappropriately touched by the bus conductor a few days ago. Together, they open their heart in front of the teacher who calms them down and assures to take the right action for their safety. The school then rallies against violence and the principal makes sure to tell his pupil how to stay safe, support peers, raise voice against violence and be careful.
The video informs youngsters about the three kinds of violence that they may undergo and must report – mental, sexual & physical. It also suggests that such wrong acts can happen at any familiar place like in the school, in the playground, and even isolated areas around the school and home.
3. The third video that we found interesting is about the world of internet that can easily corrupt the sanity of young people if left without any surveillance. This short animated film related to safety on the internet shows 2 consecutive stories of Sudha and Raghav. Sudha sees an advertisement of beauty cream and tries calling the given number. When her father asks her about it, she says she wants to look as beautiful as the model in the commercial. That is when her parents explain to her that these ads are meant to only astray people and that every person is beautiful in their own unique way.
On the other hand, Raghav gets trapped in a scam offer where he gives his father's bank details and then worries if the details could be used to harm or con his family. His father immediately calls the cybercrime cell and lodges a complaint. The helpful cop assists them to understand the situation and how to deal with it without panicking.
You can watch more such interesting animations on the NCERT website (https://ncert.nic.in/video-gallery.php). Teachers and guardians should encourage their wards to watch these videos and teach them about health and wellness. This brilliant online program comes under the Ayushman Bharat Yojana.
10 Professional Development Books Teachers Can Read with a Kindle Unlimited subscription
Here are 10 of our favorite books for teachers that are available to read for free with a Kindle Unlimited subscription (right now).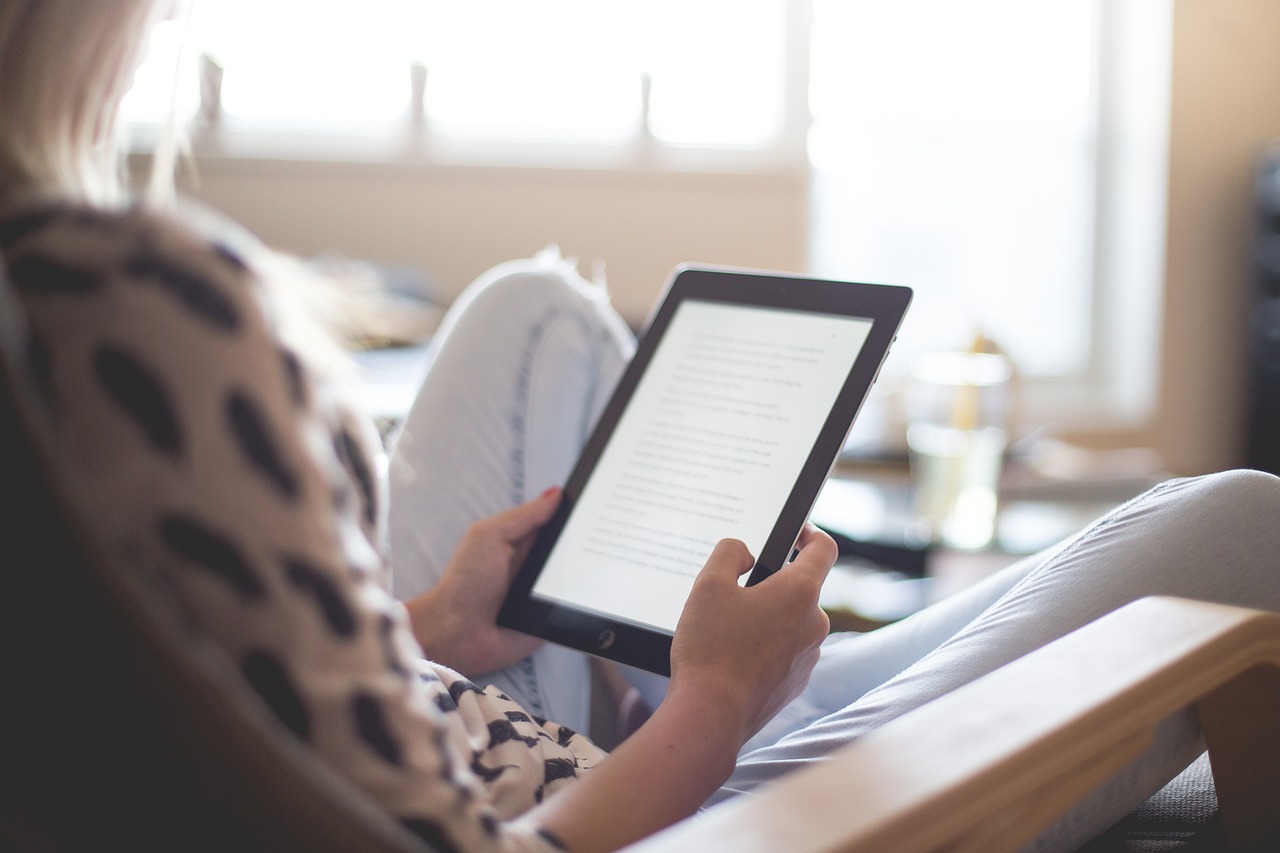 Kindle Unlimited is a monthly subscription that offers unlimited access to over 2 million digital titles including popular novels, new releases, magazine subscriptions, and more.
Teachers can access Kindle Unlimited's books, magazines, and audiobooks on any device — you don't need to own a Kindle. Download the books on your phone, tablet, or computer and access up to 10 titles at a time.
Kindle Unlimited is free for the first month and costs Rs. 169 per month after your free trial ends. Click here to check out Kindle Unlimited.
Here are 10 of our favorite books for teachers that are available to read for free with a Kindle Unlimited subscription (right now).
Why Don't Students Like School?
Why Don't Students Like School?: A Cognitive Scientist Answers Questions About How the Mind Works and What It Means for the Classroom (2nd Edition) by Daniel T. Willingham turns his research on the biological and cognitive basis of learning into workable teaching techniques. This is a valuable resource for both veteran and novice teachers, teachers-in-training, and for principals, administrators, and staff development.
Virus vs. the Internet
Virus vs. the Internet: A practical handbook for schooling during and after the pandemic by Prof. Sugata Mitra is for parents, teachers, educators, and people interested in children and learning. It is a practical and usable handbook of 15 ideas that will help you to enable children to learn, at home, at school, or virtually over the Internet. These ideas are developed from Prof. Mitra's work over the last 22 years on how and what children can learn by themselves.
How To Talk So Little Kids Will Listen
How To Talk So Little Kids Will Listen: A Survival Guide to Life with Children Ages 2-7 by Joanna Faber deals with struggles familiar to every parent, relative, teacher, and childminder. How do you respond to a toddler who won't brush his teeth? The preschooler who pinches the baby? The child who throws everything she can reach?
Organized according to everyday challenges and conflicts, and including real-life examples and the series' trademark cartoons, this book is a survival manual of communication tools, including a chapter that addresses the special needs of children with sensory processing or autism spectrum disorders.
Design Your Mind
Design Your Mind: Everyday Tools to Make Every Day Better by B.W. Cribb is a guide to mastering your mind – to boost creativity, improve decision-making, enhance happiness, authenticity, and reduce stress. Backed by 30 years of involvement in sensory biology and behaviour, science communication, and a lifetime of experience with the weird and wonderful, BW Cribb empowers us with new ways of thinking and being.
Introducing Artificial Intelligence
Introducing Artificial Intelligence: A Graphic Guide 4th Edition by Henry Brighton & Howard Selina is an illustrated introduction to this fascinating area of science.
The Essentials of Vedic Mathematics
The Essentials Of Vedic Mathematics is a book that shows you how to master Vedic mathematics independently, without the help of an expert. The book is designed in such a way that it is useful and understandable to a wide audience.
Introducing Psychology
Introducing Psychology: A Graphic Guide 4th Edition is an illustrated introduction to the main "schools" of thought and the sections within psychology including Introspection, Biopsychology, Psychoanalysis, Behaviourism, Comparative (Animal) Psychology, Cognitive Approaches (including the Gestalt movement), Social Psychology, Developmental Psychology, and Humanism. The key figures covered include Freud, Pavlov, Skinner, Bandura, Piaget, Bowlby, Maslow, and Rogers, as well as many lesser-known but important psychologists.
How to Win Friends and Influence People
How to Win Friends and Influence People by Dale Carnegie is a well-researched and comprehensive guide that will help you through these everyday problems and make success look easier. You can learn to expand your social circle, polish your skill set, find ways to put forward your thoughts more clearly and build mental strength to counter all hurdles that you may come across on the path to success.
The Hole in the Wall
The "Hole in the wall" experiment of 1999, where a computer connected to the internet was embedded into a wall in a slum in New Delhi is well known. This is a new and updated edition of Prof. Sugata Mitra's work between 1999 and 2021. The Covid-19 pandemic, having all but destroyed the existing and decaying system of education from the past centuries, created an intense interest in the ability of children to take charge of their own learning. The hole in the wall was now appearing in every home. This book contains the entire text of the original book as well as an update to subsequent work.
Rumi's Little Book of Life
Translated by Marayam H Mafi & Azima Melita Kolin, Rumi's Little Book of Life is a beautiful collection of 196 poems by Rumi, previously unavailable in English. Translated by native Persian speakers, this collection will appeal to Rumi lovers everywhere.
Hope this list helps. Please do comment and help us and our readers discover many more useful books that are available with Kindle Unlimited.
Please note the Kindle Unlimited collection is dynamic and the book availability changes with time.