On National Energy Conservation Day, Let's Revisit 3 Indian Schools Conserving Energy As A Part Of Their Curriculum
Giving hope to our future generation for a better tomorrow.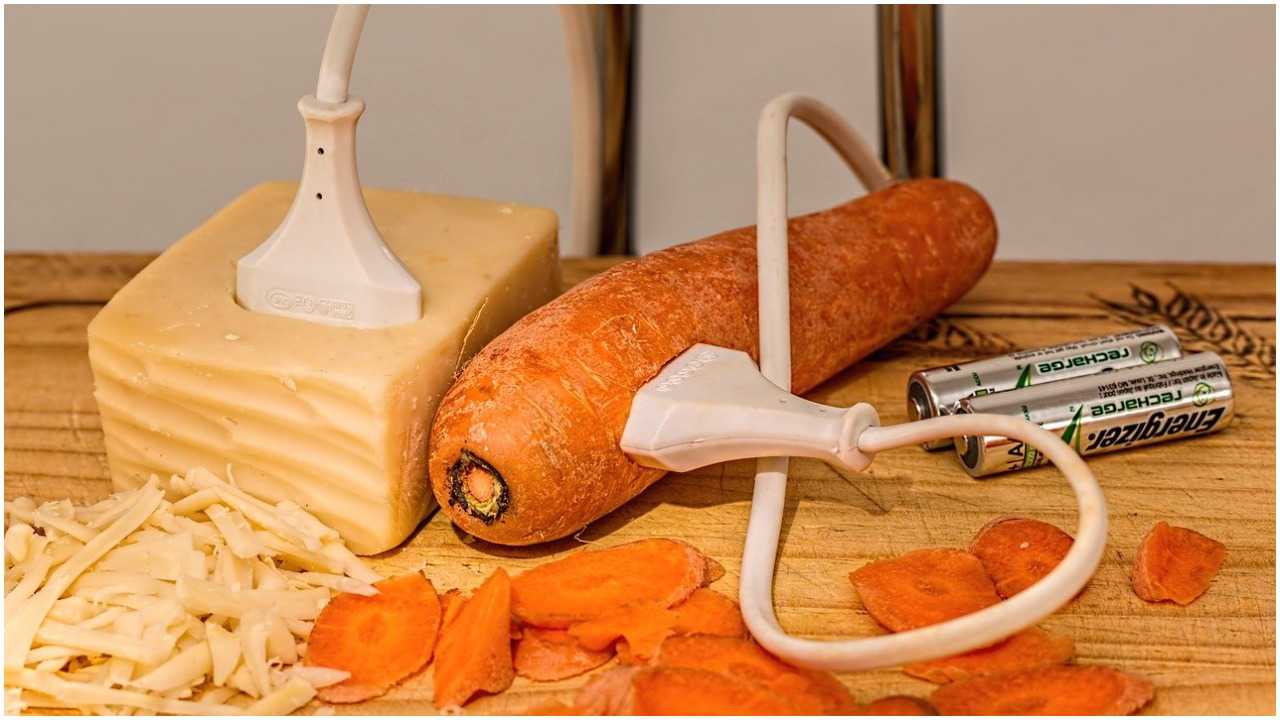 Commemorating National Energy Conservation Day (14 December), let's try to raise awareness about the need for energy conservation in our daily life. It's a significant day celebrated by the Bureau of Energy Efficiency (BEE), under the Ministry of Power, focusing on how to make people cognizant of the mindful consumption of energy, ways to achieve conservation and how the otherwise can lead to climate change and global warming.
To meet the sustainable development goals, among many objectives of BEE, one also focuses on preparing school curriculum on efficient use of energy and importance of its conservation. In 2013, the Ministry of Power launched the National Awareness Campaign to promote energy conservation in the country. This included a painting competition for students at the School, State and at National level among other play-learn activities. What an interesting way to grab their attention and teach them a lesson or two!
ScooNews strongly suggests that in order to use any form of energy efficiently, to fulfil our duty towards the ecological system and to save it for the future generation, it's imperative that we teach young minds about energy conservation now. Let us give examples of three Indian schools that are teaching their staff, as well as young students, how to save energy by their innovative resource-efficient facilities.
Shiv Nadar School, Noida
This school in Gurugram was granted the Green School Award in 2019 for its environment-friendly initiatives. Known as a Green-rated educational institution, this school provides meaningful opportunities to students with student sensitisation programs like GSP (Green School Program) that make students aware of their daily energy consumptions and map it with resources available through an annual exercise. Their Environmental Club Coordinator told ScooNews, "All the six sections of the GSP Audit – Air, Energy, Food, Land, Water, Waste helped students integrate elements of holistic environment education and link to the most challenging crisis of our time: climate change. The GSP Audit tracked all the critical factors (mobility, energy consumption, food consumption, biodiversity, water usage, sanitation and solid waste management) that directly or indirectly contribute to global warming, and empowered students to practice sustainable use of natural resources."
The school actively uses solar panels and other proactive yet simple methods such as deploying energy monitors, using energy-efficient devices to bring down their electricity bill.
Apart from this, to minimise waste:
. they use glass bottles and steel glasses to serve guests instead of paper mugs or plastic bottles
. they have put a wastewater treatment plant to reuse water in flushing system and gardening purpose, and
. their various environmental awareness workshops and action research programs regularly teach kids about the new advancements made in the field.
Wablewadi Zilla Parishad School, Pune
Situated 45 kilometres from Pune, this school is India's first Zero Energy School. It is headed by Dattatray Ware, who was awarded the National Teachers Award in 2015 by the President of India.
Ware, in a conversation with ScooNews, said that various programmes that run in the school are done with the help of the villagers. In this way, a feeling of closeness and ownership towards the school stays in their minds and their wards, too, pay more attention to the activities and overall curriculum.
"Solar electricity, conservation of water and plantation are some of the key areas that we focus on in the school to promote collective agriculture, modern agriculture, international school construction, etc.," told the headmaster.
His curriculum includes teaching students about collective farming, using a bicycle for coming to school, conserving water in the premises along with the twenty-four other villages in the area, Solar Village Scheme because of which 80% of their village is using natural energy, and planting more than one million trees in the area.
Berambadi Primary School, Karnataka
This school's Water-Filtration science project was recently in the limelight. Thanks to the collaboration between James Hutton Institute (a Scottish establishment) and water and social scientists from Indian Institute of Science, this scheme is one of the many low-cost wastewater treatment systems they've set in the rural schools across India.
The water which is filtered comes from the school kitchen, washbasins and utensil washing. Particles are trapped in mesh and the water is passed through different level of treatments to remove the oil and germs. Since the COVID-pandemic, they have been using Ozone to disinfect the water, hence completely eliminating the need for hazardous oxygen cylinders.
The fact that India has more people than the quantity of freshwater brings the urgent need for its conservation. This particular plant is said to be easily adaptable for different sites and conditions. This means more schools and communities can benefit from it and more water wastage can be reduced.
Inspiring? Tell us your thoughts!
This Young Woman From A Tribal Village Is Teaching The Children While Schools Are Closed
The only graduate of a Tamil Nadu village has volunteered to teach the children of the village while the pandemic persists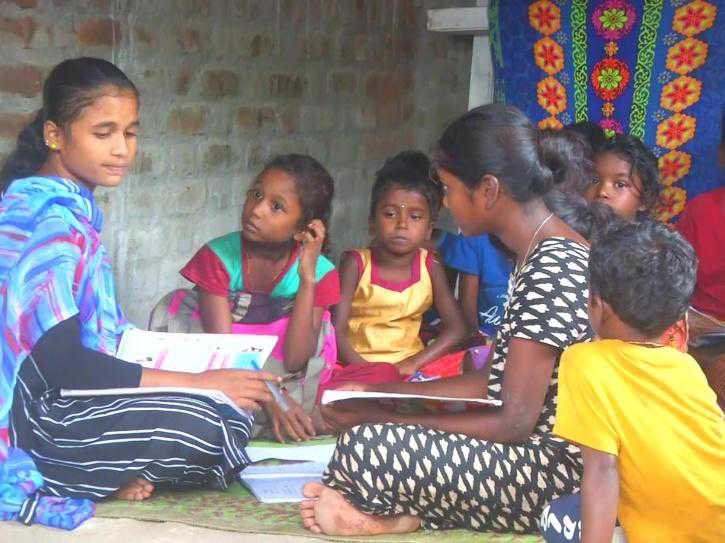 Where the digital network failed these tribal children in the southern part of India, their own stood to support them. Sandhya volunteers in teaching the kids of her village, Chinnampathy in Tamil Nadu. She is a graduate of B.Com, she is the only person from her village to have graduated college. Sandhya told India Today, "If it rains, we can't go to school. We only have one bus to our village and so after a certain age, people drop out of school."
Having gone through struggles herself, Sandhya knows how important a teacher and school is for growing children. So she volunteered to teach the children by herself, so they don't lag behind due to school closure. Sandhya said "When I was a child, I had no one to help me study. These children here have me to help them study."
One must ask the children from a remote rural or economically backward area, how it feels to not have the proper learning opportunities. The pandemic took more than the ability to roam about freely, it snatched away the ability to go to school for children on a global level. While it is easier for families with better income to support their child's online learning, most rural and financially challenged families are struggling.
The Indian government did start many projects for such students, but even learning via a television channel or free online course needs some basic gadgets and network connection. Many remote villages, like the tribal village, Chinnampathy, can not find enough network strength to have their children sit in front of a television and learn via the education channels.
On being asked how her classes are enduring she said, "The children come and ask me very freely all their doubt and they are not afraid of me. I see these children learning well and answering all the questions when I ask them."
Youth like Sandhya, who appreciate and signifies the work educators do and want to help the cause, are the future of the education sector!