Read this to know more about Prof. Sugata Mitra and his work in education
Best known for his Hole in the Wall experiment and widely cited in works on literacy and education, Prof Sugata Mitra's belief in the power of self-organized learning to shape the future of education is immensely inspiring.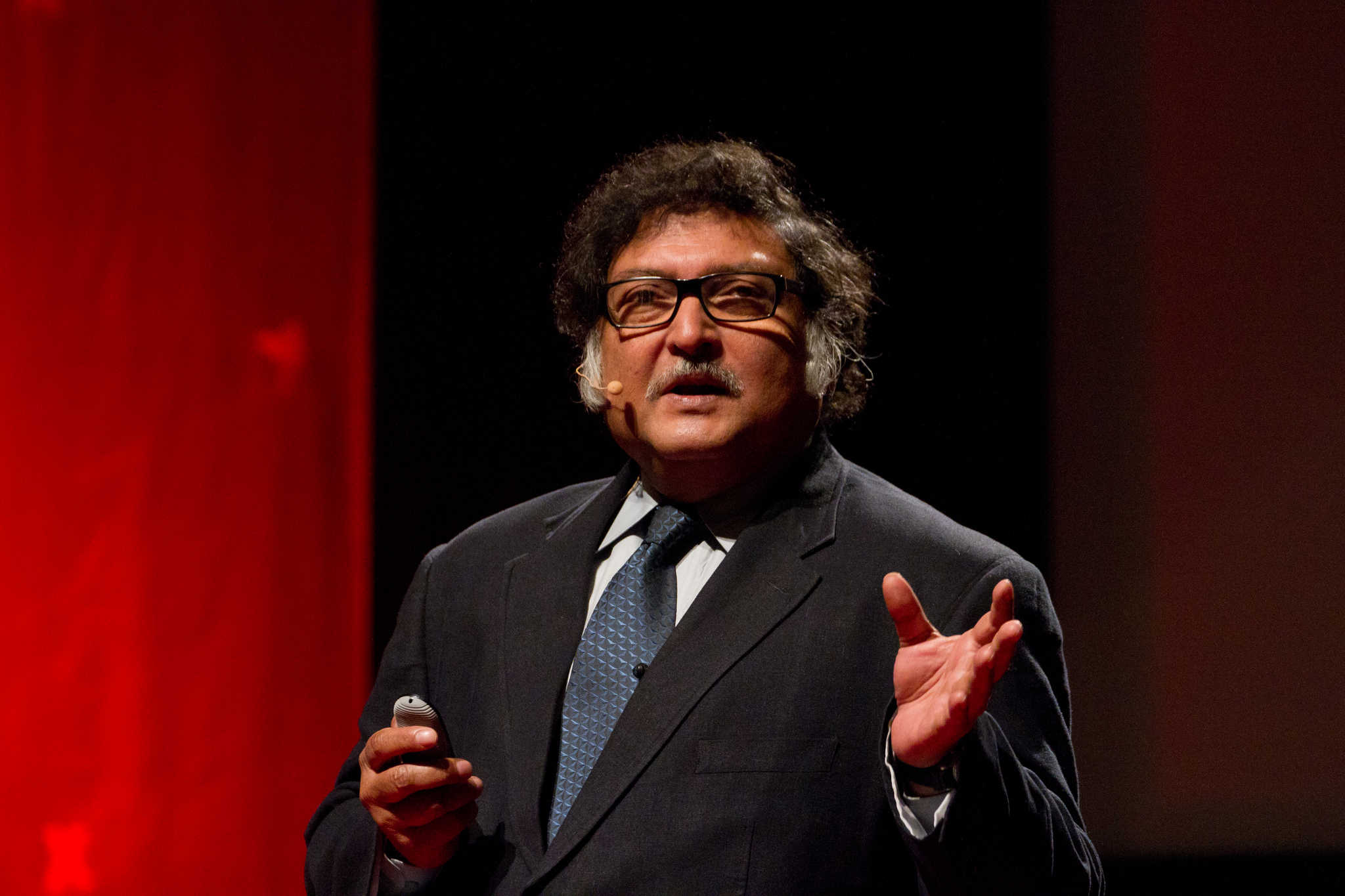 Education scientist and researcher, Professor Sugata Mitra is a name that gets anyone and everyone in the field of education and pedagogy excited and thrilled. He is synonymous with adjectives like out of the box, fresh and innovative. He is best known for his Hole in the Wall experiment, which proves that it is high time we break the barriers of conventional rote learning and teach with the use of advancements in technology and the internet to impart education and make our children self-sufficient learners.
A strong proponent of 'Just in Time' learning, he believes that the role of teachers is indispensable but what they need to do is not teach from textbooks.
He avers, "Teachers need to enable children to do 'Just in Time' learning. How to learn quickly, accurately, how to search for the right thing – this is our job! So the job is changing. If teachers could realise that, then they wouldn't have this attitude of 'Technology is evil, technology will take away my job!' We have to understand, technology doesn't remain technology.
You don't think my clothes are technology, do you? It was once upon a time huge technology! My watch, my shoes, they used to be technology – they are not technology anymore. To the generation that is growing up, the internet and smartphones are not technology; they are things that you live with. If children have interest, then education happens."
Prof Sugata believes that we can achieve better outcomes with minimally invasive education – i.e. when children can teach themselves.
He says, "It's quite fashionable to say that the education system is broken — it's not broken, it's wonderfully constructed. It's just that we don't need it anymore. It's outdated."
Currently, he is Professor of Educational Technology at the School of Education, Communication and Language Sciences at Newcastle University, UK. Simultaneously, he pursues his passion for implementation of minimally invasive education in the economically backward sections of society in India.
He is the winner of TED Prize, 2013.
Early life and education
Prof Sugata Mitra was born to a Bengali family in Calcutta. He finished schooling from St. Xavier's High School, Delhi in 1969. He went on to do a Bachelor of Science (BSc.) with honours in Physics from Jadavpur University, Calcutta, in 1973. He completed his Master of Science (MSc.) in Physics with specialisation in Solid State Electronics, Acoustic Holography and Quantum Biology from the Indian Institute of Technology, Delhi in 1975. He earned a Ph.D. in Theoretical Solid State Physics of Organic Semiconductors, Indian Institute of Technology, Delhi in 1978.
He went on to research battery technology at the Centre for Energy Studies in the IIT, and later at the Technische Universität, Vienna. He published a paper on a zinc-chlorine battery and a speculative paper on why the human sense organs are located where they are.
Hole in the Wall experiment and its reception
On January 26, 1999, in collaboration with the Delhi government, a team led by Dr. Sugata Mitra, then Chief Scientist at National Institute of Information Technology (NIIT), carved open a section of a wall adjoining the NIIT campus and placed a computer with internet there. This was used by children, without supervision, from the adjacent slum in Kalkaji, New Delhi and thus Hole in the Wall was born.
He found that children using learning stations like these required little or no inputs from teachers and learnt on their own by the process of exploration, discovery and peer coaching. The idea of Minimally Invasive Education (MIE) has crystallised over a period of time-based on observations and educational experiments conducted at NIIT. Minimally Invasive Education is defined as a pedagogic method that uses the learning environment to generate an adequate level of motivation to induce learning in groups of children, with minimal, or no, intervention by a teacher. Within a month, the children knew how the internet worked.
MIE uses children's natural curiosity and focuses on providing an enabling environment where they can learn on their own. Children, in the process of freely experimenting with the Learning Station, pick up critical problem-solving skills. It also provides a collaborative setting where children can share their knowledge and in the process, develop better group dynamics, all in a highly natural environment.
MIE's uniqueness is its ability to attract children towards the Learning Station driven purely by their own interests. Conventional pedagogy, on the other hand, focuses on the teacher's ability to disseminate information in a classroom setting. MIE thus complements the formal schooling system by providing a much-needed balance for children to learn on their own and provides a holistic learning experience.
In the 18 years that have passed since, the Hole in the Wall concept has spread to Kerala, Maharashtra and more states across India. In Delhi, these computers have been set up in Lajpat Nagar and Alipur. The project was also the inspiration behind the novel Q and A by Vikas Swarup, an IFS officer. This novel led to the Oscar-winning Slumdog Millionaire. The project is truly lighting the spark of learning in children all over India.
For children, it is an extension of their playground where they can play together, teach each other new things, and more importantly, just be themselves.
Prof Mitra is expanding his project to UK primary schools, using the same techniques to help children in Gateshead as he used in India. He believes that it can be used in failing schools that aren't attracting the best teachers. His idea has been implemented in a Mexican school with great effect. The class went from a 0 to 63 percent in the excellent category on the Maths exam while failing scores went from 45 percent down to 7 percent.
Across the nation, children with access to Learning Stations showed improved academic scores!
A national research programme was started, in which Learning Stations were set up in 23 locations across rural India. In 2004, the Hole in the Wall reached Cambodia through the Ministry of External Affairs, Government of India.
In an internal restructuring, in July 2013, NIIT Foundation (NF) which started in 2004 as a not for profit society with a mandate to reach the unreached, uncared and unattended for, ensuring inclusive development in India has been entrusted to implement the Hole in the Wall Education Project (HiWEP).
With this, HiWEP is now poised to scale up the idea of Hole in the Wall to make a significant contribution to improving elementary education and life skills of children across the world, especially those in disadvantaged communities in rural areas and urban slums.
Since then it has already implemented more than 100 Hole in the Wall Learning Stations in India as a part of CSR initiatives of various corporates.
School in the Cloud and SOLEs (Self-Organised Learning Environments)
In addition to opening physical learning stations of varying sizes, Prof Mitra is creating a Granny Cloud, a global network of retired teachers who support kids through an online School in the Cloud platform. Granny Cloud is a platform where children interact with online 'grannies' to engage in a wide range of informal activities.
His goal is to share the Self-Organised Learning Environments (SOLE) method with parents, teachers, after-school programmes, and communities worldwide, and transform the way kids learn.
What makes this work is the universal 'grandmother' approach, where children get to interact with a person who is encouraging and appreciates their efforts, and in doing so enables them to learn what they need and also find out more about what interests them.
The need for the Granny Cloud became apparent during the preliminary experiences in the SOLEs. The SOLEs were originally initiated to provide educational support for children in remote, disadvantaged settings in rural and urban areas in India.
The SOLE approach appealed to many educators worldwide and is now used by many teachers and schools in their own classrooms. The School in the Cloud joins these two components together and will bring in the Grannies who will use the SOLE approach in these settings.
In November 2013, the first School in the Cloud learning lab — located inside a high school in Killingworth, England — opened its doors to students. Since then, six more learning labs have been built — one more in the UK and five across India.
Mitra has also launched the School in the Cloud platform which ensures that anyone, anywhere, can experiment with self-organised learning. As of 2016, more than 16,000 SOLE sessions have taken place globally, with partner learning labs and programmes scattered across the world — including in Pakistan, Colombia, and Greece. Newcastle University opened SOLE Central in 2014, as a global hub for research on self-organised learning. The platform is managed at the university's culture lab. He wishes to help design the future of learning by supporting children all over the world to tap into their innate sense of wonder. He says, "Help me build the School in the Cloud, a learning lab in India, where children can embark on intellectual adventures by engaging and connecting with information and mentoring online. I also invite you, wherever you are, to create your own miniature child-driven learning environments and share your discoveries."
Thousands of people from Colombia to South Africa have also downloaded his SOLE toolkit for use in their homes and classrooms, experimenting with his learning method on the ground. They are also sharing their discoveries to help advance his research.
School in the Cloud is the subject of a documentary by director Jerry Rothwell, winner of TED Prize Filmmaker Award.
Digital Learning and the Shift
He explains that we humans have a tendency to approach something critically, especially when it is new. He says sadly many approach the internet and digital learning that way. Before the internet or books were around, we were taught by people who knew the subject. To explain his point, he says "Why do you have to be taught? Because you don't have access to that information easily. This was the case, for example, in the 15th century, where if you wanted to learn something, you had to find an expert and ask him or her to please explain it to you. So that's where the teaching bit comes. When books came, which was the first sort of impact of technology, suddenly the teacher's knowledge could be tapped into a non-human form – the book. And there was equal controversy, I believe, at that time about the fact that books were going to ruin the education system! 'What will teachers now do? Children will just pick up the book and they will figure it out!'
Then the teachers said, 'No, that's not going to happen because how do you know which book you have to read? The teacher will tell you!' So, the curriculum, the library, the books, that kind of system came in. This happens for the first 17 years of your life because after that, once you get into your job, you don't have access to all those books. You can't carry your library on your head – you have to have it inside your head! So if you are lost, you are stuck, you are on a ship going somewhere and you want to know where you are, you use your sextant, point to a star, you use your knowledge of trigonometry, you look at your watch and you figure it out. All this you learnt in the first 17 years. But what happens when you can carry the library with you?
That's the shift that we are going through. Not just the library, you can carry everything with you! So, if you're now stuck on a ship, the new generation looks at a sextant and says, 'What is this?' Then you say 'Well, trigonometry…' and he says, 'What is that?' And you say, 'But how will you find out where you are?' And the new generation will say, 'Here's my phone'. We have to make that shift.
"Thanks to the internet, packing your head for the first 17 years of your life, like a suitcase for a journey, is no longer required. The stuff is available everywhere – whenever you need it, you can have it."
He believes, "It is high time we change our approach to teaching. We need to make children curious about something so that they look it up and learn, thereby reversing the process of learning. This generation doesn't take orders, not because they are indisciplined – we often think they are indisciplined but every generation says this about the next! Nobody is indisciplined, we are just adjusting and living in our time. So we need to make that change and adapt."
Conclusion
To us at ScooNews, Prof Mitra is not just the brain behind several brilliant and innovative learning experiments and methods. He has been a mentor and he has been constantly supportive of our work. He was even gracious enough to be the keynote speaker at the ScooNews Global Educators Fest 2017. He inspires us to think out of the ordinary and come up with new and fresh ideas in the realm of education.
In the current education scenario, students are rewarded for memorisation, not imagination or resourcefulness. Prof Mitra is an inspiration to educators worldwide and we hope that his ideas can revolutionise the learning system and pedagogy in India, thereby producing better results. We need to follow his advice and make changes in our system to make it more efficient for our children, particularly to impart primary education. The concept of pointless memorisation, which is undoubtedly a burden for the students, needs to come to an end and "real learning" needs to start. We can make it happen.
Like he rightly said, "Knowing is NOT the most important thing. To be able to FIND OUT is more important than knowing."
This story was published in ScooNews April 2018 special issue dedicated to Prof. Sugata Mitra and his work.
All images used for representational purposes only and are the copyright of their respective owners.
World Students' Day: Celebrating Young Indian Entrepreneurs Shaping the Future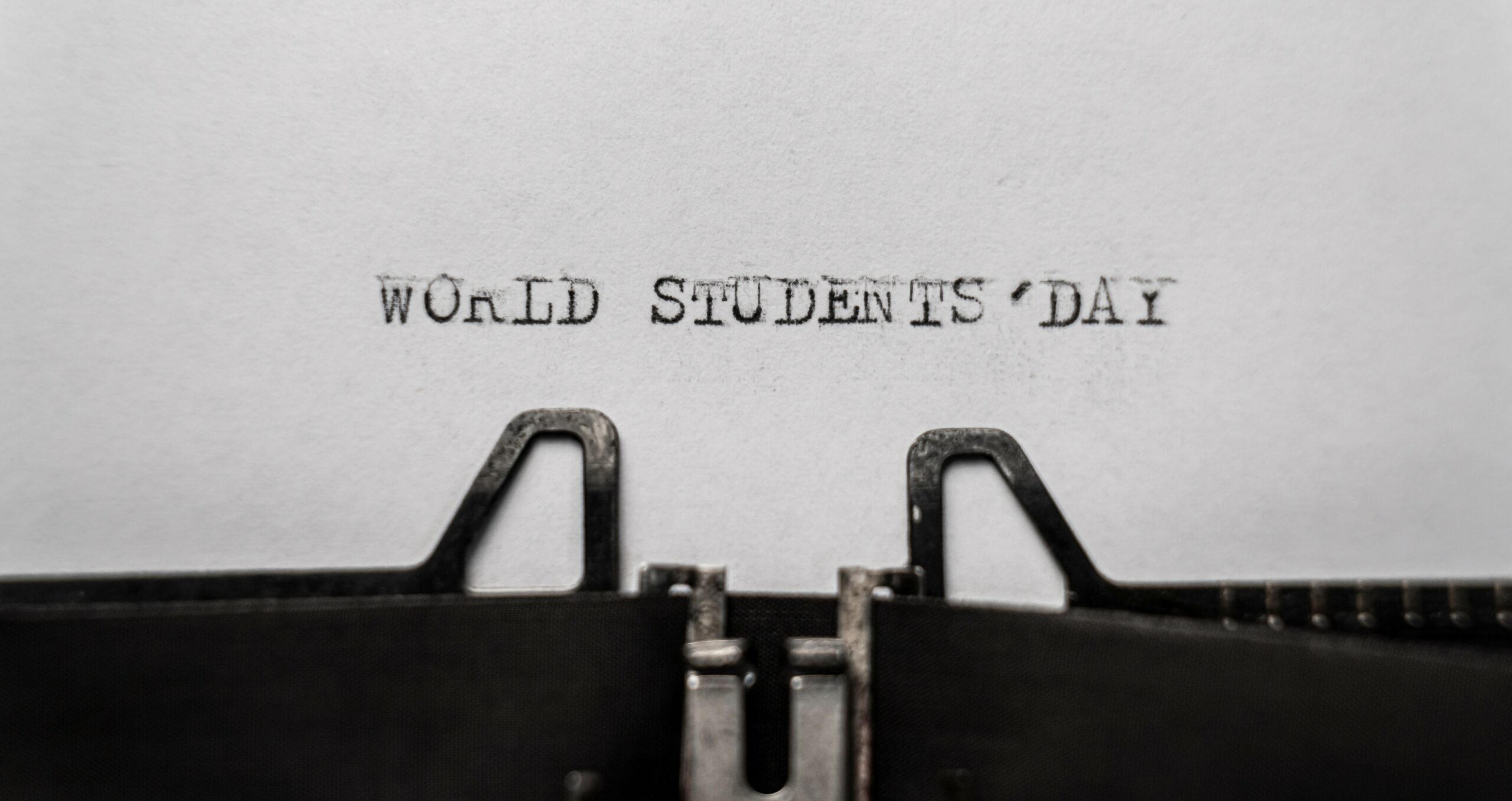 On the occasion of World Students' Day 2023, celebrated on 15th October 2023, we are showcasing stories of student entrepreneurs who are nothing less than an inspiration. They have left their indelible mark on the world through their work and innovation
Student entrepreneurs are young people who start their own businesses while pursuing their education. They are driven by their passion, creativity, and innovation to solve problems and create value in the market. Student entrepreneurship is a growing phenomenon in India, as more and more students are taking up the challenge of becoming their own bosses. According to the Global Entrepreneurship Monitor (GEM) Report 2020-21, approximately 81 percent of youth in India reported having the skills and knowledge needed to start a business. A survey by Amway India also revealed that over 60 percent of students in the country consider entrepreneurship as a good prospect for earning a livelihood. Some of the successful student entrepreneurs in India include Ritesh Agarwal of OYO Rooms, Bhavish Aggarwal of Ola Cabs, and Kunal Shah of Freecharge. Student entrepreneurship can be a rewarding career option for young Indians who want to make a difference in the world.
Aadit Palicha and Kaivalya Vohra are the young entrepreneurs behind Zepto, India's fastest-growing delivery platform that promises to deliver anything within 10 minutes. The duo met as childhood friends in Dubai and later enrolled in Stanford University, where they dropped out to pursue their dream of building a disruptive startup.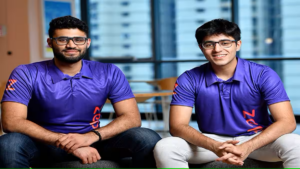 Zepto was launched in Mumbai in 2021, amid the COVID-19 pandemic, when the demand for online delivery services was soaring. The company leveraged its network of hyperlocal warehouses and delivery partners to offer a wide range of products, from groceries and medicines to electronics and fashion, at affordable prices and lightning speed. The company soon attracted the attention of investors and customers alike, reaching a valuation of $200 million in just one month of operation. By the end of 2022, Zepto had become a unicorn, valued at $900 million, and expanded to over 20 cities across India. The company also made history by making its co-founders the youngest billionaires in India, with Aadit Palicha's net worth estimated at Rs 1,200 crore and Kaivalya Vohra's at Rs 1,000 crore.
Palicha, just 23-year-old and Vohra, in his early 20's have also been recognized for their achievements by various prestigious platforms, such as Forbes' 30 Under 30 for Asia, Times of India's Unstoppable 21, and Wikitia. They are regarded as the rising stars of the Indian startup ecosystem and an inspiration for many aspiring entrepreneurs.
Tilak Mehta is a 15-year-old entrepreneur who founded Paper n Parcels, a delivery platform that offers same-day delivery services within the city at low costs. He started his business when he was 13 years old, after facing a problem of getting his books delivered from his uncle's place. He came up with the idea of using the Mumbai Dabbawalas, who are known for their efficient and reliable delivery of lunch boxes, to deliver other items as well.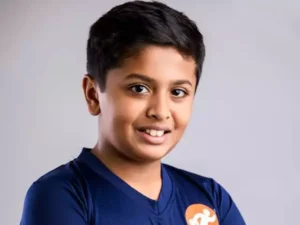 Paper n Parcels has grown to become one of the most successful startups in India, with an annual turnover of Rs 100 crore. The company provides shipping and logistics solutions to various businesses, using its online platform and network of partners and suppliers. Paper n Parcels also offers value-added services such as parcel tracking, order management, and shipping insurance.
Tilak Mehta is an inspiration for many young aspiring entrepreneurs in India. He has been recognised by various prestigious platforms such as Forbes' 30 Under 30 for Asia, Times of India's Unstoppable 21. He is also a TEDx speaker and the youngest Forbes panellist. He believes that age is no barrier to innovation and success.
Divya Gandotra Tandon is a rising star in India's entrepreneurial landscape. She is the founder and director of Scoop Beats Private Limited, a company that provides digital media solutions and content creation services. She is also the chief operating officer of ASTNT Technologies Private Limited, a company that offers web development, app development, and digital marketing services.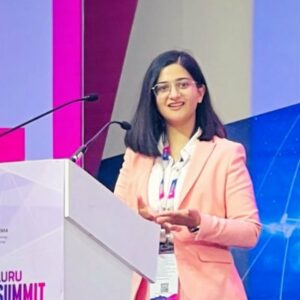 Divya started her career as a tech YouTuber at the age of 13, with a channel named Technical Divya. She later changed it to Tech Divya, which has over 30 thousand subscribers. She has collaborated with brands like Aquaconnect, Lazy Gardener, Coolpad, Infinix, and ASCENT Technologies. She has also attended launch events and confidential meetings of various tech companies.
Divya is not just an entrepreneur but also an influential figure in various domains. She is also the chairperson of the KiranPrakash Social Welfare Foundation, a role that reflects her commitment to giving back to society and making a positive impact.
Pranjali Awasthi is a teenage prodigy who has made a mark in the world of AI with her startup, Delv.AI She founded the company in 2022, when she was just 15 years old, and has raised nearly Rs 4 crore in funding at a valuation of Rs 100 crore.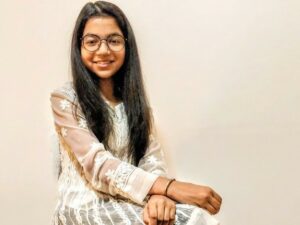 Awasthi's passion for technology and entrepreneurship was inspired by her father, who is a computer engineer and taught her coding when she was seven years old. She moved from India to Florida when she was 11 years old, where she got access to computer science classes and competitive math programs. She also landed an internship at the research labs of Florida International University, where she worked on machine learning projects.
Advait Thakur is a young and dynamic entrepreneur who has made a name for himself in the Indian tech industry. He is the founder and CEO of Apex Infosys India, a company that provides innovative solutions in automation, networking, and digital media. He is also a computer programmer, an AI researcher, and a tech influencer.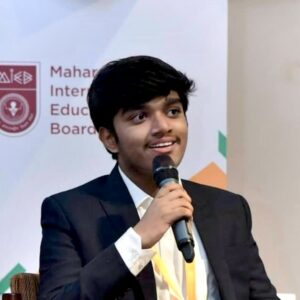 Advait's passion for technology started at an early age. He launched his first website at the age of nine and became a Google, Bing, and Hubspot certified professional. He has worked with Google's AI and Cloud Platform for several years and has developed various applications and projects using them. He has also collaborated with brands like Aquaconnect, Lazy Gardener, Coolpad, Infinix, and ASCENT Technologies.
Advait is not just a successful entrepreneur but also a social change-maker. He co-founded Crophle, a social enterprise that aims to improve the agricultural supply chain and empower small farmers. He is also the chairperson of the KiranPrakash Social Welfare Foundation, a non-profit organization that works for the welfare of underprivileged children and women.