Refugee and migrant children stranded in European transit countries suffer psychologically in the face of uncertain future – UNICEF
Nearly 75,000 refugees and migrants, including an estimated 24,600 children, currently stranded in Greece, Bulgaria, Hungary and the Western Balkans are at risk of psychosocial distress caused by living in a protracted state of limbo, UNICEF warned.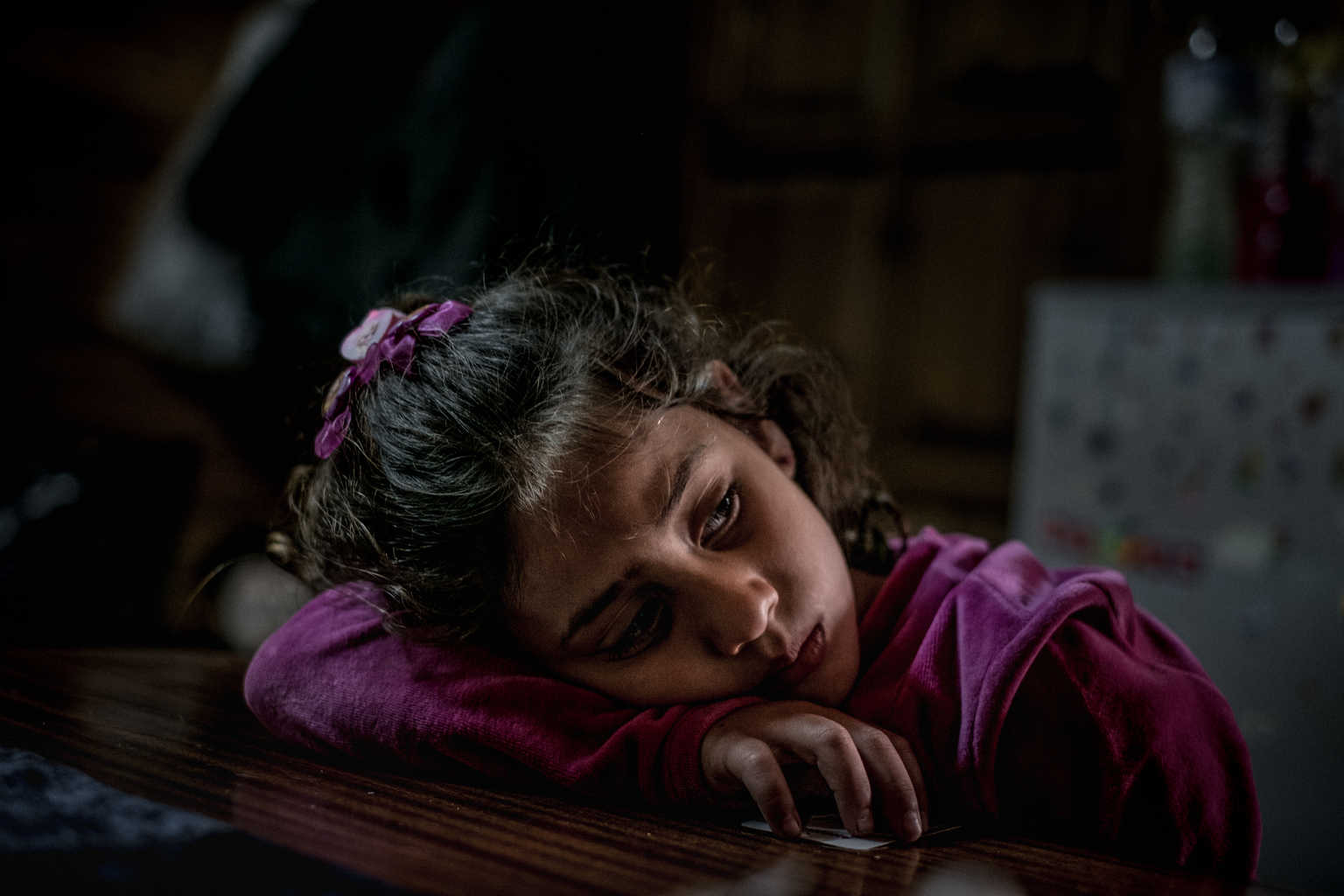 Nearly 75,000 refugees and migrants, including an estimated 24,600 children, currently stranded in Greece, Bulgaria, Hungary and the Western Balkans are at risk of psychosocial distress caused by living in a protracted state of limbo, UNICEF warned. Despite having a legitimate right to join families in destination countries in Western Europe, like Germany or Sweden, most stranded asylum seekers do not know whether or when they will be permitted to move forward.
The situation is particularly acute for single mothers and children stuck in Greece or the Balkans waiting for reunification with family members in other EU countries. In many cases, adult males are the first family members to make the trip to Europe, with the rest of the family following later. But with the 2016 border closures and implementation of the EU-Turkey statement, other family members are being held up in transit countries from where they must apply for family reunification with their loved ones – a process that typically takes between 10 months and two years.
"We are seeing single mothers and children stranded in Greece, Serbia and Bulgaria who have not seen their husbands and fathers for months or even years," said Afshan Khan, UNICEF Regional Director and Special Coordinator for the Refugee and Migrant Crisis in Europe. "The family reunification process is slow, and its outcome uncertain, and it is this uncertainty which can cause significant emotional distress and anxiety for children and families, setting them back for years to come."
UNICEF and its partners in Greece are monitoring mental health and general depression among single mothers and children waiting for family reunification and providing psychosocial support. "Many single mothers are feeling stuck and seem to have lost motivation," said Sofia Tzelepi a lawyer working with UNICEF partner Solidarity Now. "Their emotional state affects their children."
Most of the family reunification requests originate from children and separated family members stranded in Greece, but because of the caseload and involvement of at least two EU member states, the process can be painstakingly slow. In 2016, nearly 5,000 family reunification requests, out of which 700 from unaccompanied and separated children, were made from Greece, with only 1,107 successful applicants having reached their destination country by the end of the year. Meanwhile, the number of refugees and migrants stranded in Greece, Hungary and the Western Balkans continues to grow – increasing by around 60 per cent over the past year from 47,000 in March 2016 to nearly 80,000 at the end of April.
"Keeping families together is the best way to ensure that children are protected, which is why the family reunification process for refugee and migrant children is so important," said Khan. "With the number of those stranded continuing to rise, it is incumbent on member states to alleviate procedural bottlenecks so that families can get back together as quickly as possible."
UNICEF continues to provide psychosocial support to refugee and migrant children and families in Greece and the Western Balkans, including:
– Greece: support for 11 Child and Family Support Hubs (blue dots) and offering psychological and mental health services in Athens and five open sites across the Attica region;
– Bulgaria: training on the protection of refugee and migrant children for the Border Police, Migration Directorate and child protection departments in the border areas with Turkey; and providing psychosocial support through newly established Child and Family Support Hubs.
– Serbia: support for child friendly spaces and state social services across the country;
– The former Yugoslav Republic of Macedonia: offering psychosocial support to children and mothers in Child and Family Support Hubs in Gevgelija and Tabanovce.
– Croatia: offering psychosocial support for children through child-friendly centre in Zagreb.
– Slovenia: providing technical support to the Government in addressing key gaps in the child protection system.
UNICEF's GLOBAL POLICY ASKS FOR CHILDREN ON THE MOVE
1. Protect child refugees and migrants, particularly unaccompanied children, from exploitation and violence
2. End the detention of children seeking refugee status or migrating
3. Keep families together as the best way to protect children and give children legal status
4. Keep all refugee and migrant children learning and give them access to health and other quality services
5. Press for action on the underlying causes of large scale movements of refugees and migrants
6. Promote measures to combat xenophobia, discrimination and marginalization in countries of transit and destination
About UNICEF
UNICEF promotes the rights and wellbeing of every child, in everything we do. Together with partners, UNICEF works in 190 countries and territories to translate that commitment into practical action, focusing special effort on reaching the most vulnerable and excluded children, to the benefit of all children, everywhere.
For more information about UNICEF visit http://uni.cf/2oQwDAX
Source : UNICEF
Photo credit: © UNICEF/Gilbertson
NIOS celebrates 33rd Foundation Day
Dr. Subhas Sarkar addresses the 33rd Foundation Day Celebrations of NIOS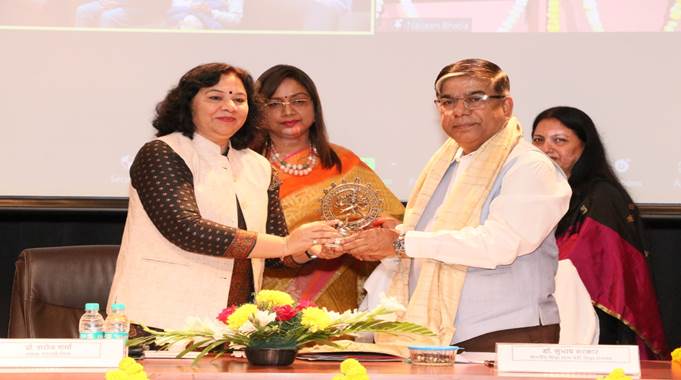 Union Minister of State for Education, Dr. Subhas Sarkar addressed the 33rd Foundation Day Celebrations of NIOS as the Chief Guest.
The function was attended by senior officials of the Ministry of Education, Chairpersons of educational institutions, Heads of Departments, officers, and staff of NIOS. Prof. Naval Kishore Ambasht, former Chairman, of NIOS and Pro-Vice Chancellor, of the Central University of Haryana, Prof. Sushma Yadav graced the occasion.
Dr. Subhas Sarkar in his address appreciated the various programmes and schemes of NIOS and said that NIOS is lighting the lamp of knowledge all over the world. Talking about the Azadi Ka Amrit Mahotsav, he mentioned that today's children will be young people in the age group of 30-40 years on the completion of 100 years of independence and will be responsible for building our nation.
He said that the Ministry of Education has entrusted NIOS with several responsibilities such as developing inclusive education resources, expanding the open and distance education system in states/UTs, translating all courses into more languages as required, creating Indian Knowledge Tradition based courses and propagating Indian culture by translating them into major foreign languages. He also praised the programmes of NIOS enrolling 10 crore adults under 'Basic Literacy Assessment', training of in-service teachers, Gender Green Project, and training in Yoga. He said that Indian Sign Language as a subject at the secondary level has been acknowledged on national and international platforms. He described the launch of an e-library called 'DEEP' by NIOS as a big step forward.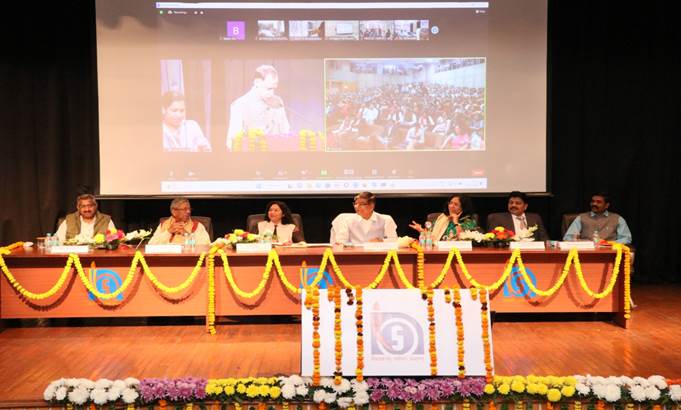 Prof. Saroj Sharma spoke about the journey of 33 years of NIOS and highlighted the special achievements. She said that NIOS is one of the two National Boards of Education under the Ministry of Education, which provides school education through Open and Distance Learning (ODL) for secondary, senior secondary, and vocational education. She elaborated on the role of NIOS in the field of education, efforts being made by NIOS for the successful implementation of the New Education Policy, Virtual Open School, Digital Library (DEEP), NEPIA Project, MoU with Ministry of Defence for Agniveer Project, setting up of Mukta Kaushal Kendras and subjects offered under Indian knowledge Tradition.
It was also conveyed by her that a curriculum called 'Aarambhika' is being developed by NIOS for catering to the Indian Diaspora.
A documentary based on the journey of 33 years of educational endeavours of NIOS was presented on the occasion. In this documentary, 'All England Badminton winner Pullela Gopichand said that most of the players in his badminton academy are getting an education from NIOS.
NIOS alumni, Ms. Niranjana and Vinod Kumar Chaudhary were also felicitated on the occasion. Shri Vinod Kumar said that only due to his education in NIOS, he was able to get the credit of making the Guinness Book of World Records 10 times (8 in Typing and 2 in sports). A proud learner of NIOS, Ms. Niranjana is a successful ventriloquist. Prof. N. K. Ambasht, former Chairman, NIOS said that in this age of technology, innovations must lead to developing 'standalone' courses for the Indian Diaspora, to achieve the goals of the National Education Policy- 2020. Pro-Vice Chancellor, Prof. Sushma Yadav said that the role of NIOS increases in the light of New Education Policy. NIOS has such potential that the institute will be able to achieve the ambitious goals of National Education Policy 2020 in the coming years.
The half-yearly magazine of NIOS 'Pragyan' was released by Dr. Subhas Sarkar on this occasion.