To abandon English will be foolishness: The Indian education system needs tuning not the language
If you are one of those who rant against English for creating an elite class much to the ignorance of the poor, then you should look closely at our schools, the global job market, the IT sector to realise that the Indian education system needs to pull up its socks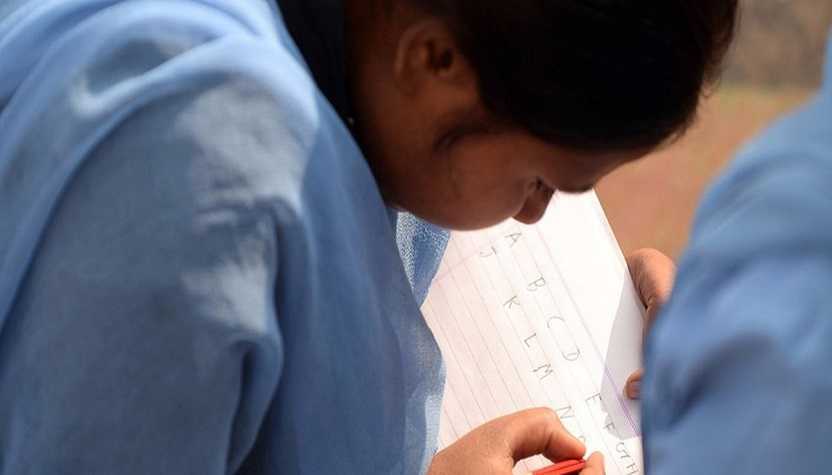 The English language has taken a beating from several quarters recently and is being blamed for many of India's woes. Articles in the media say that one reason for the poor quality of Master of Business Administration (MBA) graduates in India was the use of English to teach complex concepts. Another article stated that a large number of children are being deprived of a real education because of India's obsession with English.
While blaming English for many of our shortcomings is nothing new. What's worrying is that the latest wave of criticism is purportedly coming from liberal and rational quarters.
The rationale being brandished rests on 3 reasons– first, that children learn better when taught in languages spoken at home; second, that elites take unfair advantage of their English skills by cornering good jobs and education opportunities and lastly, there aren't many teachers who know English well enough themselves to be able to teach it.
Let's look into this issue a bit deeper and see what it truly means to opt out of English as a common language of education.
While it is true that it is easier for children to pick up a language at school if it is being spoken at home, it doesn't necessarily mean that if they haven't been taught English at home they will not be able to pick it up in school. The brains of young children are like sponges and the more the learning stimuli the better the brains response.
In fact, English has been used as a language of emancipation in the Indian context for more than 150 years. Reformers and activists such as Savitribai Phule, BR Ambedkar and Kancha Ilaiah have all vociferously argued about the massive potential of English for the liberation of Dalits from caste-based oppression.
The logic put forth by reformers is that in India, where caste hierarchies are built into every native language, an egalitarian language like English can serve as a leveller.
"I want to emphasis the fact that Indian languages – be it Hindi, Bengali, Marathi, Tamil or Malayalam – all of them carry the legacy of caste," Dalit activist Chandra Bhan Prasad had said in an interview in 2007. "But if you replace Hindi or Tamil with English you will greet by saying 'good morning.' The other person will respond saying 'good morning'. Both will look into the eyes and equality is established."
Another favourite argument raised by those in favour of a shift towards native languages is that English chauvinism is a big and real problem in India. As this online article says, the language has become the new tool for discrimination, creating a "linguistic caste system" where English-speaking elites are at the top of the ladder.
What this translates in simple words is that a proficiency in English means vastly better employment opportunities in India. Right at this point let me say that this is more due to the larger global reality than an Indian obsession with the language.
"Even if 10% of our children got [an] English education, the intellectual field would have changed. This country would have changed," Iliah had said in an interview with one of India's leading publication in 2013, had said. "My hope is education, not reservation — and I emphasise, English education."
Let us for an instance swing to the other end of the spectrum and assume that the liberals have what they want and English should no longer be the dominant language of instruction or bureaucracy in India.
If so, do you think that the rich will not ensure that their kids still somehow get an English-medium education? Especially when it is clear that English will open up doors to jobs in MNCs or greener pastures in other countries?
The children of the rich are not really competing for government jobs, so opening those up to other languages is not really going to topple the hegemony of the English in India's job market.
To argue that the rich elites will stop educating their children in English due to moral compunctions is absolute wishful thinking. In the world order today, it is obvious that English is the language to learn to compete for jobs in the global marketplace. The most populous nation in the world, China has been pushing for English with an unparalleled vigour. Incidentally, English is also the language that the software industry uses worldwide and coincidentally Indians have time and again asserted their superiority in these fields.
In fact, teaching in native languages in India's public schools would achieve the exact opposite of what anti-English commentators are hoping for.
Rather than bringing in equity, it would widen the rich-poor divide as the rich would always exercise their option of learning English in expensive private schools and thus perpetuate the same structures of exploitation. The answer, contrary to logic, seems to be to instruct in native languages as well as in English in all schools compulsorily.
The government will never be able to dissuade the rich from learning English given the huge benefits it carries. Hence, the governments should aim at making English reach the poor so they too can compete for the best available jobs. The government's failure to do so cannot be a reason to stop the effort completely.
Iliah, too, has effectively argued for obliterating the gap in the standard of education in private English-medium schools and government schools with regard to infrastructure as well as teaching methods.
When we talk about the government failing to make English reach out to the poor, the point that immediately pops out in any argument is that there is a chronic lack of quality teachers. A recent video on the internet from a school in Bihar that went viral has become the sole evidence that India is incapable of delivering English and must take to teaching in native languages.
So if we were to paraphrase this situation – Wouldn't it read something like this? The teacher doesn't know English, so she can't be expected to teach it. And if she can't be expected to teach it, then students can't learn it, so let's just stop teaching English completely.
The comeback to this can be found in an amazing book – The Ignorant Schoolmaster by French philosopher Jacques Ranciere. The book's premise is that a teacher can be ignorant but can still channel growth.
The book vividly describes the case of Joseph Jacotot, a lecturer who was exiled from France after the revolution; Jacotot took residence in Belgium, where he became a professor of French at a local university. What's surprising is that Jacotot didn't know any Flemish and his students didn't know French. Not one to give up, Jacotot devised a method through which, by the end of the year; he had learnt Flemish, and the students, French.
Ranciere says that the lower classes needn't be hindered because of limited access to instruction. They have the ability to learn as much or as well as anyone else. What needs to change is the current pedagogical system that relies on keeping them downtrodden for the benefit of the upper classes.
It ultimately boils down to lack of political will that we are unable to do so. And given our tendency to look for easy solutions, we choose to blame a language for our problems and not an education system which would take actual effort and hard work to change.
As any social reformer will tell us, instead of lamenting what we don't have, we should focus on what we can do.
Lastly I leave you with this wonderful poem penned by Phule, the woman who built the first schools for girls in India, had written this poem – "Learn English" – in praise of the language and its potential for the emancipation of both lower-castes as well women.
Make self-reliance your occupation,
Exert yourself to gather the wealth of knowledge,
Without knowledge animals remained dumb,
Don't rest! Strive to educate yourself.
The opportunity is here,
For the Shudras and Ati Shudras,
To learn English
To dispel all woes.
Throw away the authority
Of the Brahmin and his teachings,
Break the shackles of caste,
By learning English
Future of Education & Skilling in India
By making informed and intentional policy choices, critically evaluating and learning from the present and the past, and actively investing towards the larger purpose and shared vision of education, the future will be bright and promising.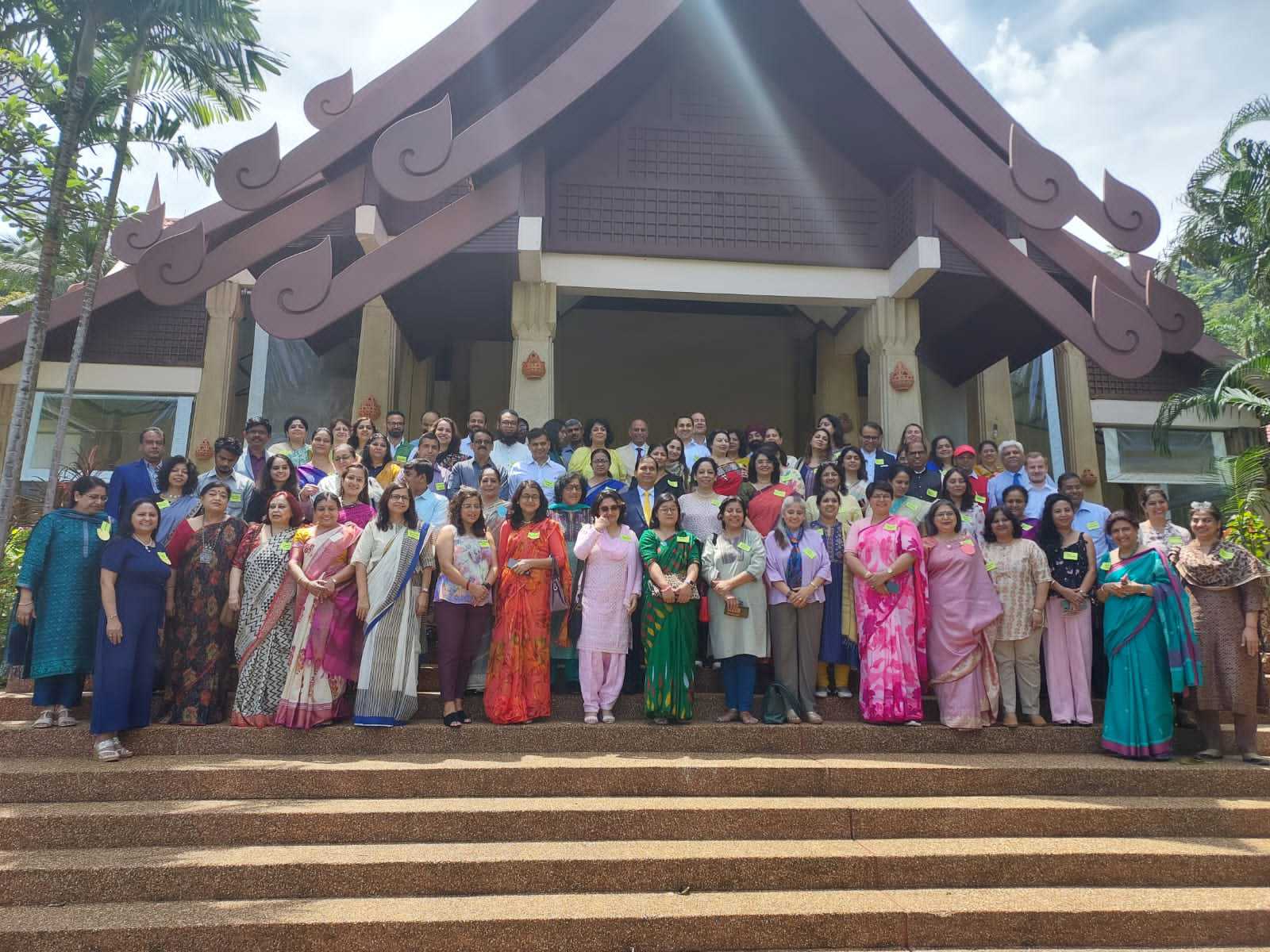 For the past two days, I was attending a school leaders' conference in Phuket, Thailand which was on the contemporary topic of the Future of education and skilling in India. The conference was organised by Goethe Institute, Germany, and was mesmerising. Through the conference I along with many education leaders from countries such as Sri Lanka, Pakistan and India learned about the importance of vocational skills in modern education.
Did you Know?
Less than 5% of the workforce in the age group of 19-24 received vocational education in India during 2012 to 2017. This contrasts with 52% in the USA, 75% in Germany, and 96% in South Korea.
Mahatma Gandhi in a poignant quote says: "The future depends on what we do in the present". India is moving towards becoming a developed country as well as among the three largest economies in the world. India will also have the highest population of young people in the world over the next decade. There will be 180 million youth that will be entering India's workforce in the next 15 years. And as of now, there is a massive skill deficit of 400 million people in the workforce, posing both a simultaneous opportunity and challenge. Hence, Teaching for the future, ensuring that students not only learn but more importantly learn how to learn provide high-quality educational opportunities will determine our country's future.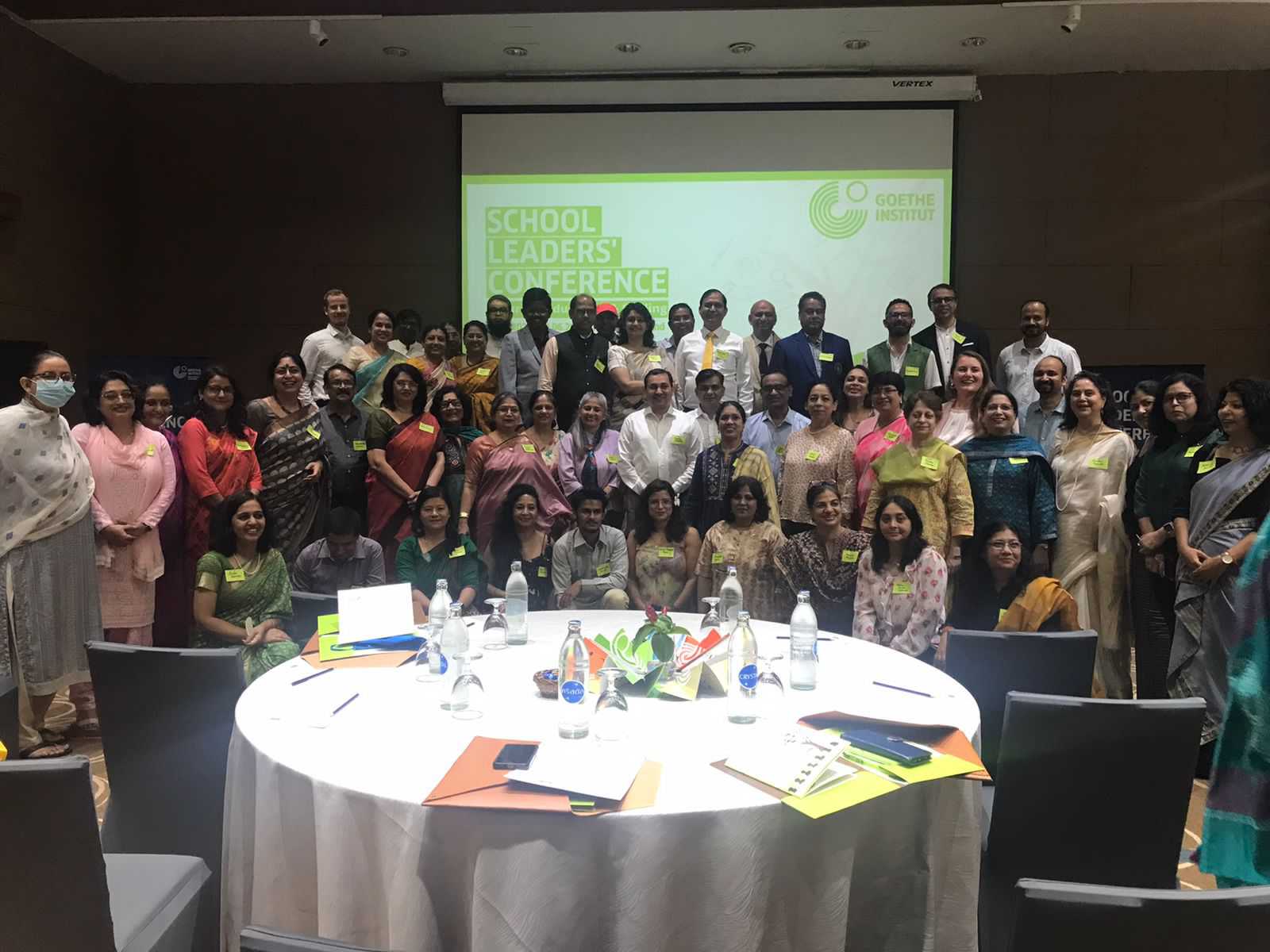 The National Education Policy of the Government of India has redefined the parameters of education in many ways. Vocational (Skill) education plays a very important in this policy. The CBSE is in the process of devising curricula for vocational subjects. NEP 2020 says that the aim must be for India to have an education system by 2040 that is second to none, with equitable access to the highest-quality education for all learners regardless of social or economic background.
So, today, holding Education as the foundation of the future, I would like to throw a light into the future of education and skilling –
The first shift we believe will be a global shift in the need for a skilled workforce proficient in multidisciplinary learning. With the rise of big data, machine learning, and artificial intelligence, many unskilled jobs worldwide may be taken over by machines, while the need for a skilled workforce, particularly involving mathematics, computer science, and data science, in conjunction with multidisciplinary abilities across the sciences, social sciences, and humanities, will be increasingly in greater demand.
The second shift would be a move towards less content and more towards learning about how to think critically & creatively, solve problems, develop 21st-century skills, and absorb new material in changing circumstances.
Addressing ambiguous problems of the future would need not only technical proficiency but mental and emotional resilience to work alongside other people towards a common goal. Hence, the third shift is a reconfiguration towards building life skills, and character that enables learners to be ethical, rational, compassionate, and caring, while at the same time preparing them for gainful, fulfilling employment.
The fourth shift would be a focus on high-quality interdisciplinary research across fields that must be done in India and cannot simply be imported.
the fifth shift would be Education rooted towards enabling Access, Quality & Equity which will provide all students, irrespective of their place of residence, with a quality education system, with a particular focus on historically marginalized, disadvantaged, and underrepresented groups.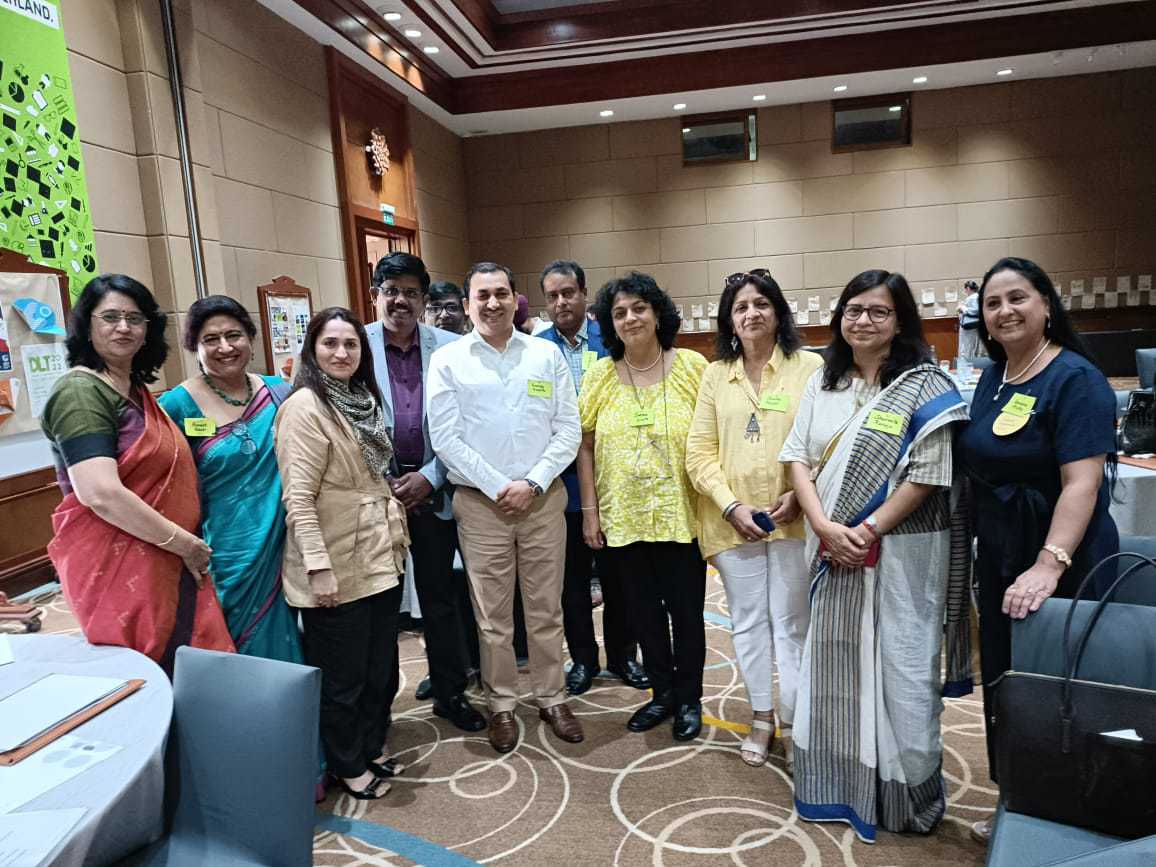 Another shift in the future would be envisioning an education system that's rooted in Indian ethos contributing directly to transforming India sustainably into an equitable and vibrant knowledge society. By leveraging Indian knowledge systems, it is inimitable artistic, language, and knowledge traditions, it would address local and global needs and instill national pride, self-confidence, self-knowledge, cooperation, and integration in its learners.

All of this is aimed to be realised through a restructuring of the school curriculum that is aligned to the needs of students at different stages of their development.
Key reforms are undertaken reforming the current nature of school exams to move away from rote based to competency-based learning and assessments is another priority that is primed towards redefining education in the future.
The development of vocational capacities will also go hand-in-hand with the development of 'academic' or other capacities. Less than 5% of the workforce in the age group of 19-24 received vocational education in India from 2012 to 2017. Hence, in the future, Vocational education will be integrated into the educational offerings of all secondary schools in a phased manner over the next decade.
Towards this, secondary schools will also collaborate with ITIs, polytechnics, local industry, etc. Skill labs will also be set up and created in the schools in a hub and spoke model which will allow other schools to use the facility. Higher education institutions will offer vocational education either on their own or in partnership with industry and NGOs. They will also be allowed to conduct short-term certificate courses in various skills including soft skills. 'Lok Vidya', i.e., important vocational knowledge developed in India, will be made accessible to students through integration into vocational education courses.
As of now, currently, CBSE has started offering around 40 courses (including courses on Artificial Intelligence, Information Technology, and Design Thinking) at the Senior Secondary level which works towards imparting an education that is holistic, meaningful, and skill-oriented which instills among the youth a sense of usefulness and responsibility while also developing key 21st-century skills. In the future, initiatives like Online Entrepreneurship Program, and AI Curriculum can build a robust pipeline of creative and critical thinkers equipped with the right skills and attitudes to enable India in attaining inclusive economic growth and social development. The German dual system of vocational training is a time-tested successful model we can learn a lot from.
Last but not the least, the role technology plays in defining the future of education is much larger than we can ever expect. New technologies involving artificial intelligence, machine learning, blockchains, smart boards, handheld computing devices, adaptive computer testing for student development, and other forms of educational software and hardware will not just change what students learn in the classroom but how they learn, and thus these areas and beyond will require extensive research both on the technological as well as educational fronts.
As I quoted in the beginning, "The future depends on what we do in the present". I believe that our present holds a strong collective desire, actions, and policies to prepare for the future, and shape it too! By making informed and intentional policy choices, critically evaluating and learning from the present and the past, and actively investing towards the larger purpose and shared vision of education, the future will be bright and promising.
About the author:
Anurag Tripathi is Secretary, Central Board of Secondary Education (CBSE).