Corporal punishment claims another life. Student commits suicide.
Inspite of 3 statutory provisions – NCPCR, RTE and the TN govt order, corporal punishment continues in schools. Firstly, teachers have not been sensitised towards the issue and secondly parents tend to brush the issue under the carpet as they fear for the continuity of their wards education.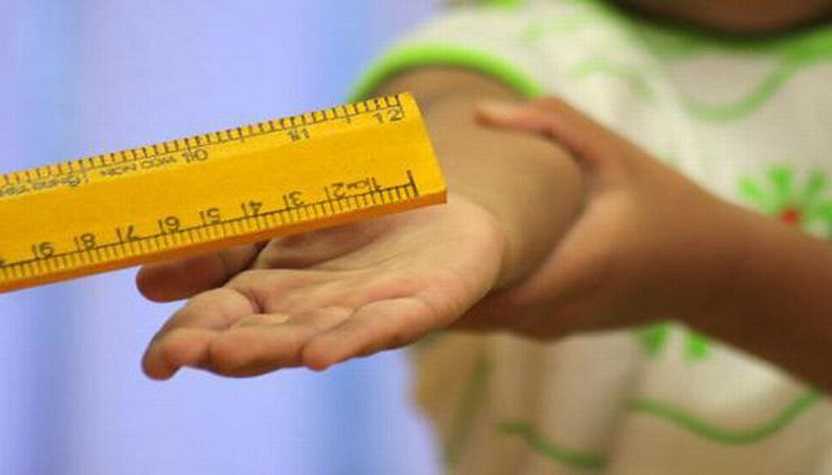 The spectre of corporal punishment has once again reared its ugly head, this time, claiming the life of a Grade IX boy, N Babu from Coimbatore. He ended his life on August 16 allegedly due to severe harassment by his teachers.
The harsh reality is that corporal punishment is present in most schools but very few cases are reported. Parents ignore the issue as they feel that confrontation will only spoil the chances of their child continuing in the same school. Education activists feel that the government's silence can be perceived as its unwillingness to create awareness about how detrimental such form of punishment can be for the students.
On paper the parents have the support of not one but three statutory provisions that are especially against corporal punishment. However, the parents feel that they remain on paper only. These statutory provisions are the guidelines set by the National Commission for Protection of Child Rights (NCPCR)' to eliminate corporeal punishment in schools, the provisions of the Right of Children to Free and Compulsory Education Act, and the subsequent Tamil Nadu government order.
Activist P R Parvathavarthini reflects upon the lack of awareness in many teachers and parents about child rights, corporal punishment and its consequences. The government should shoulder its responsibility and educate teachers but it has not done so. The NCPCR guidelines clearly have 3 categories under which corporal punishment can be classified – physical punishment, mental harassment and discrimination.
While teachers are definitely to be blamed, an equal onus lies with parents who brush such instances under the carpet.
"To my knowledge, the daughter of a woman member of the Child Welfare Committee of a neighbouring district of Madurai who is studying in a private school was severely caned by her teacher. The member, who is supposed to act on the issue, asked me to do something about it. When I asked her why she did not initiate action, she said her daughter had to continue studying in the same school," said child rights activist P Rajagopal of Virudhunagar.
There has been a precedent set by the Delhi high court, in the Parents Forum for Meaningful Education case, where it clearly said that subjecting children to physical violence for discipline or education is cruel. It also classified the child as a precious national resource, which is to be nurtured with care and not with cruelty. Subjecting the child to corporal punishment to reform him cannot be part of education, the court observed.
However, many schools prefer to ignore this and choose the physical route to discipline children.
Tamil Nadu Post Graduate Teachers' Association KPO Suresh counters this; there is little or no time to handle the students psychologically when the state government is breathing down upon schools to achieve 100% results in grade X and XII.
Educational officers publicly humiliate teachers who fail to achieve the target of cent per cent results. It pushes the teachers to punish the students.
* Read the original story by L. Saravanani on www.timesofindia.indiatimes.com
Image used for representational purpose only
Ayatiworks Joins Forces with Anna University to Elevate Digital Advertising Skills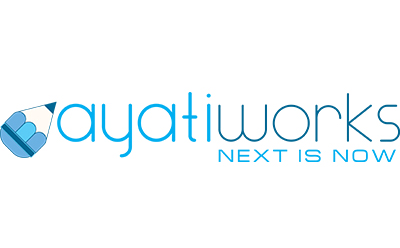 Ayatiworks has forged a strategic alliance with Anna University, a leading Public State University in Chennai, to elevate students' skill development and enhance employability. This collaboration is designed to enrich students' educational experiences and practical competencies in the dynamic realm of Digital Advertising, reflecting both organizations' shared commitment to education and skill-based training.
As part of this training partnership, Ayatiworks will facilitate valuable learning experiences for Anna University's Media Science students. This will be achieved through a series of intensive guest lectures on the comprehensive spectrum of Digital Advertising, led by Upendran Nandakumar, CEO of Ayatiworks. These sessions will run from August to December and aim to bridge the gap between academic knowledge and industry insights, ultimately enhancing students' skills, knowledge, and employability.
Expressing his enthusiasm about the partnership, Upendran Nandakumar, Founder & CEO of Ayatiworks, remarked, "We are thrilled to collaborate with Anna University, an opportunity that allows us to revolutionize the industry by augmenting university programs with real-world experiences. This collaboration will undoubtedly bolster the employability of university students, marking a significant advancement in their careers."
Within this partnership, Upendran Nandakumar will engage with over 100 students, providing insights into current industry trends, job opportunities, and challenges within the Digital Advertising landscape. Leveraging his extensive experience in the field, he will offer a comprehensive view of the industry's present market dynamics. Through this training partnership, he will empower university students to master the art of crafting innovative strategies for building brand loyalty and awareness.
This collaboration represents a pivotal step in nurturing a future-ready workforce in India. Ayatiworks and Anna University share a deep commitment to empowering students, enabling them not only to adapt to but also to drive technological innovations in their respective domains. Following the conclusion of the training sessions, Ayatiworks will conduct a recruitment drive to identify and hire talented interns, providing them with valuable industry exposure. Together, these efforts aim to shape the next generation of digital advertising professionals and foster innovation in the field.