Eye candy at SURGE 2016 Bengaluru
The best gathered at SURGE 2016 Bengaluru on 23-24 February, better than the best reached the finals. Yet, some that couldn't reach the finals grabbed attention, and a lot of it. The energy that flowed at SURGE was young but enthusiastic. Read on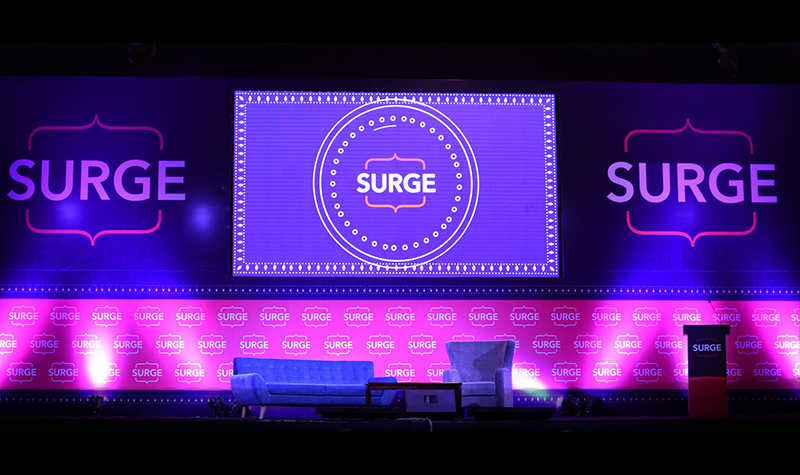 The ongoing SURGE Conference 2016 Bengaluru, the Indian leg of Web Summit, has just announced the Arcatron Mobility, which aims to make mobility for disabled and other patients easy, as the winner judged by veterans Sachin Bansal (Flipkart) and Di-Ann Eisnor (Waze), after a close competition with locus.sh and SME Corner.
Hundreds had applied, more than 400 were finalised, of which yet another 40 were invited for a round of pitching. What made the competition tougher still was the young blood. Started by youth, led by youth, financed by youth, employing youth, aimed at youth… ScooNews profiles a few youth-oriented startups featured at SURGE 2016 Bengaluru, in no particular order:
Ather S340: This new energy-efficient scooter, technology-driven, is not a means of commuting but an entirely new experience. Launched at SURGE 2016 Bengaluru, visitors have already fallen in love with this product. So have we. The scooter comes with a well connected touch-screen dashboard, synced with cloud database and, to top it, it is electric, which means it has 'better control'. The idea that an electric scooter won't catch-up with speed is soon to be busted by this new kid on the block — conceptualised, designed and made in India by Ather Energy, a two-wheeler startup by Tarun Mehta and Swapnil Jain. Mehta believes, "Electric vehicles are an inevitable future."
BananaBandy: This is a platform designed for all creative minds of India, where they can showcase their creativity and thereby promote themselves. Several other companies, looking for creative people in India, have already joined BananaBandy and are finding recruitment easy now! And who stands behind it? A team of 20-somethings. Shashank Jogani, 21, and Kavan Antani, all of 19 as of now, launched the website in 2015. Antani, the CEO and co-founder at 19 years of age, impresses with the idea behind it as he says, "We cater to the Indian creative ecosystem. On our website, any creative can sign up, upload his/her portfolio, interact with like-minded professionals, and also explore projects of different genres."
Bubblo: New in the city and looking for a new restaurant? Ah, you are a tourist? Well, here's Bubblo for your help. Bubblo tells you the top five DJs closest to your location, or bars, or fine-dine restaurants, in a bit more detail. It in fact tells you the kind of food being served, or the kind of music being played, etc, all based on the location. Watch real-time videos, know how crowded the place is, read the latest tweets about the venue, and a lot more. Makes it easy to decide? Well, why not, when they call themselves the DECISION app.
CodersTrust: An online educational platform for those interested in coding in developing countries, CodersTrust, founded by Ferdinand Kjærulff in 2013, provides not just education but also microfinance to students to help them upgrade and enhance programming skills. Having already won some startup awards, Kjærulff hopes to find many users from their base, Dhaka, Bangladesh and the subcontinent. In an interview, he said, "CoderTrust is a magnifying platform to fund education to take it to mutual market."
HomBot: SmartHome is the next thing. With GenY travelling throughout the world for professional or personal reasons, Dhruv Bansal (the guy behind Vikilabs) aims to make striking a balance between home and office easier with HomBot. Quite easy on the pocket, it is an automation system, which, installed inside the switchboards, helps in controlling homes and appliances from anywhere 'across the world.' Across the world, did we hear that right?
MyFlatCV: Someone said, 'Only 10 seconds can decide your future. Regardless of your professional and educational background, your career will be summed up in the blink of an eye on a single piece of paper.' And Bhasker and Nikhil happened to read it. Living in a country abundant with talent, the two young men from south India realised the importance that your CV holds. And thus came about myflatcv.com, which designs paperless and responsive CVs, making it easy for employers to search too.
Oxford University Press India releases early-year solutions aligned with National Curriculum Framework for Foundational Stages (NCF-FS) and NEP 2020
The flagship OUP titles My Learning Train (pre-primary and primary), Oxford Advantage Little Champ (blended product for beginners and levels 1&2) and New Enjoying Mathematics (grades 1,2) emphasise interactivity-oriented approach conforming to the National Curriculum Framework for Foundational Stages 2022.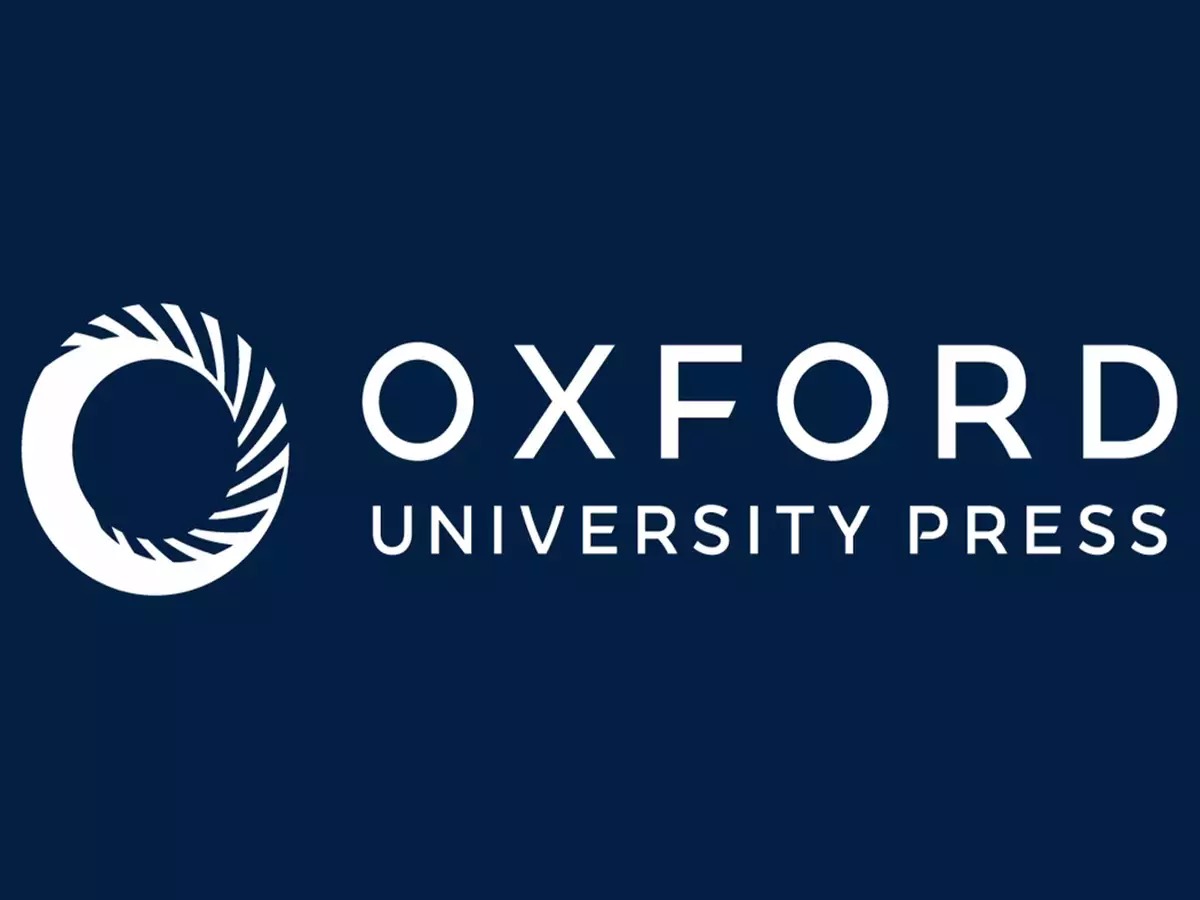 Oxford University Press India (OUP), a department of the prestigious University of Oxford, has released its early-year range of blended solutions conforming to the National Curriculum Framework 2022 for Foundational Stages (NCF-FS) based on the recommendations of the National Education Policy (NEP) 2020.  A leader in the K-8 education segment in India, OUP is one of the first solution providers to launch NCF-FS aligned series of schoolbooks, workbooks and blended products.
The newly designed series of blended products are based on the recommendations of NCF-FS for a seamless developmental continuum for children between the age groups of 3-8 covering Early Childhood Care and Education of the first three years and classes 1 and 2, with teachers as torch bearer of this change. Transitioning to the new curricular and pedagogical structure, the products are available in print and digital (blended) formats to be deployed by the partner schools in the upcoming academic session 2023-24.
Releasing India's first series of NCF-FS aligned solutions, Sumanta Datta, Managing Director, Oxford University Press India, said, "OUP has been instrumental in providing research and pedagogy based high-quality content to the learners. In the last eleven decades of our presence in India, OUP has been trusted for providing meaningful content, learning resources and for extending support to school teachers and parents to offer holistic learning. We welcome the National Curriculum Framework for the Foundational Stage (NCF-FS) and assure that our products would empower teachers and educators to implement the objectives of NEP2020 while incorporating 21st century skills of communication, critical thinking, creativity and collaboration through many of its features."
About the newly released blended solutions:
Oxford Advantage Little Champ is a blended product, available both in print and digital formats.  It follows theme-based approach to help children achieve foundational literacy and numeracy and build general awareness about their surroundings.  For beginners, and levels 1 and 2, Little Champ uses age-appropriate text and illustrations for visual appeal, audio-visuals and storytelling to introduce letters in a fun way, number rhymes for numeral recognition, augment-reality enabled colouring sheets, visual arts and more. Following NCF's five steps learning process Panchaadi, OUP's Little Champ is mapped to the five domains of physical development, socio-emotional and ethical development, cognitive development, language and literacy development.
The interactive training series My Learning Train introduces teachers to Kinolearn and Kinophonics activity-based methodologies developed in India by the author Sonia Relia.  Using easily accessible resources across different regions, this series brings treasure bogies of activities, resource books, workbooks, stories, rhymes, folk tools, rhythms and music, art, games, templates, extended story banks with bilingual stories, flashcards, boardgames, worksheets, finger puppets, posters and much more that help children to comprehend and develop skills across all learning domains and learning styles. It focuses on inherent skill development and learning-by-doing and uses activities to introduce concepts and reinforce learning.
OUP also recently revised its bestselling Mathematics series

–

New Enjoying Mathematics to cover all five levels of the Foundational Stage (3 years of pre-primary, along with grades 1 and 2). The series covers all maths-specific competencies listed in the NCF for the foundational stage.  The series author Aashalata Badami deploys ELPS method (E-experience with concrete objects, L-language, P-picture, S-symbol) for concept-building and incorporates an activity-oriented approach, which aims to remove maths phobia from the minds of young learners. The series emphasises on the cognitive, creative, and physical development of children, using a variety of tools to connect ideas with their immediate world and interests.
The National Curriculum Framework for Foundational Stage (NCF-FS), released in October 2022 marks a paradigm shift in our understanding of education.  It sets clear guidelines towards play and activity-based learning rooted in Indian ethos. NCF-FS recommends a seamless developmental continuum for children between the age groups of 3-8 covering early childhood care and education for the first three years and classes 1 and 2, with teachers as torchbearers of this change.
***
About Oxford University Press
Oxford University Press (OUP) is a department of the University of Oxford. It further affirms the University's objective of excellence in research, scholarship, and education by publishing worldwide. OUP is the world's largest university press with the widest global presence. It publishes in many countries, in more than 40 languages, and in a variety of formats – print and digital. OUP products cover an extremely broad academic and educational spectrum, and it aims to make content available to users in a format that suits them best.
OUP celebrates 110 years of its presence in India. Branching out from publishing – OUP India has emerged as an integrated education services provider.  OUP products cover an extremely broad academic and educational spectrum; publishing for all audiences – from pre-school to secondary level schoolchildren; students to academics; general readers to researchers; individuals to institutions.
Learn more about OUP at www.india.oup.com