Games today, tutoring tomorrow. Is the AI revolution here?
Googles Artificial Intelligence system AlphaGo created history by defeating the human world champion in the game of Go. It is an ancient strategy game. AlphaGo is an AI system that follows a neural network architecture. It means that the computer taught itself to play Go. This could be the beginning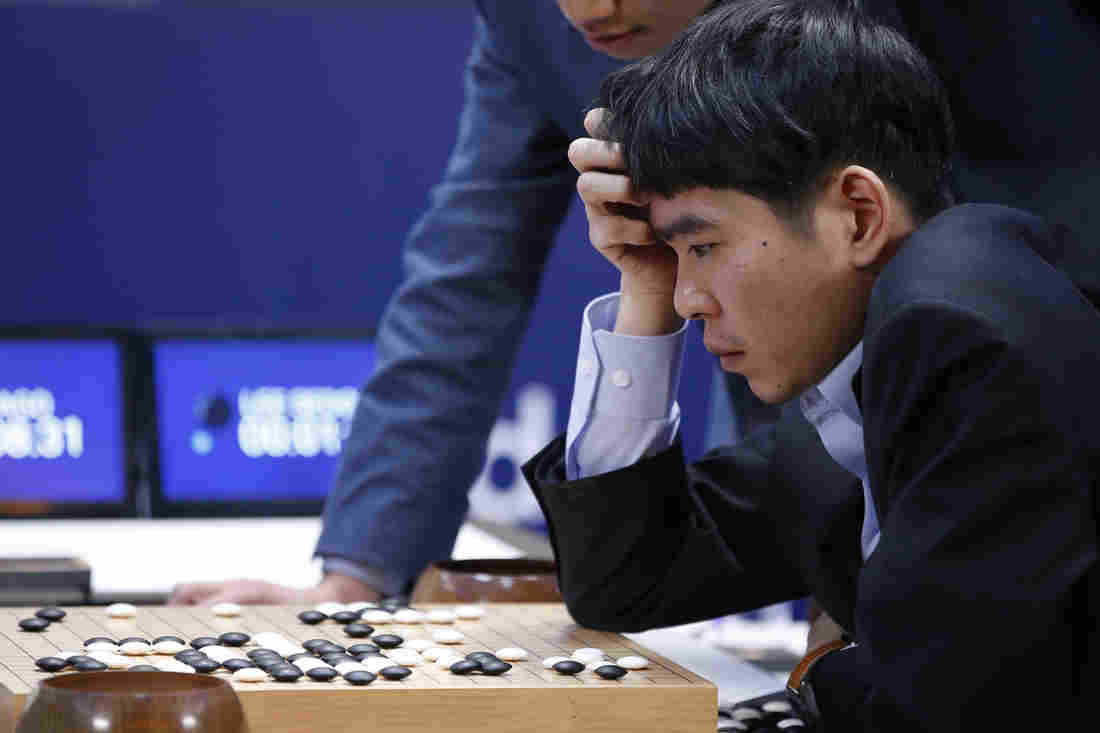 A small step for Google may very soon become a giant step for mankind. An artificially intelligent computer system built by Google has just beaten the world's best human, Lee Sedol of South Korea, at an ancient strategy game called Go. Go originated in Asia about 2,500 years ago and is considered many, many times more complex than chess, which fell to AI back in 1997.
And here's what's really special about this achievement. Google's programmers didn't explicitly teach AlphaGo – that's what the system is called – to play the game. Instead, they built a sort of model brain called a neural network that learned how to play Go by itself.
As it studied a database of about 100,000 human matches, and then continued by playing against itself millions of times, it constantly reprogrammed itself and improved. While this sounds remarkable, it poses fascinating questions. First: What could AI technologies do for human education? Second: How should human education respond to the challenges posed by AI?
To the first question, Pearson, the world's largest education company, has just issued a pamphlet from its research division titled 'Intelligence Unleashed: An argument for AI in Education.'
According to one of the authors, Laurie Forcier the existing computer systems can already provide some of the benefits of one-on-one tutoring. They can also facilitate and moderate group discussions and simulate complex environments for the purpose of learning.
What the report predicts is that very soon software will bring helpful feedback in an instant about students' progress, their knowledge state and even their state of mind — eliminating the need to stop and give a standardized test. On a more futuristic, somewhat scary note, Forcier and her co-authors also suggest that there may be a development of something called a "lifelong learning companion." A concept first introduced by early AI researchers decades ago.
Like an imaginary friend, learning companions would accompany students — asking questions, providing encouragement, offering suggestions and connections to resources, helping you talk through difficulties. Over time, the companion would "learn" what you know, what interests you, and what kind of learner you are.
With data residing in the cloud it could follow students from school to soccer practice to internship to college and beyond. Maybe a learning companion could even write a letter of recommendation that could serve as a credential.
On the downside, she said that, of course, there are fears about AI being used to replace human teachers. Although the pamphlet states "Teachers — alongside learners and parents — should be central to the design of AI Ed tools, and the ways that they are used," it also talks about using AI to address teacher shortages, especially where subject matter expertise is missing.
Moving on to the second question: How should human education best respond to the challenges, even the threats, posed by AI?
When computer systems aren't winning at chess, Jeopardy or Go, they're working. They're booking appointments, preparing legal documents, helping you file your taxes — jobs that used to be done by humans with at least a little bit of education. The World Economic Forum recently projected that automation will eliminate at least 5 million jobs worldwide by 2020.
The continued progress of AI thus poses a new framework for thinking about the relevance of education. In a world where computers are taking more and more of the jobs, what is it that humans most need to learn? It probably isn't primarily memorizing facts or figures, or simple rules for problem solving. An immediate answer is that more of us need to get better at building and interacting with software tools.
A second answer is complementary to the first. Responding to the AlphaGo victory, Geoff Colvin, an editor for Fortune magazine and the author of a book about human capabilities, wrote in The New York Times:
"Advancing technology will profoundly change the nature of high-value human skills and that is threatening, but we aren't doomed. The skills of deep human interaction, the abilities to manage the exchanges that occur only between people, will only become more valuable."
To summarise, AlphaGo is at the frontier of technological development as demonstrated by the mostly unaided victory in Go. Invariably this technology will find its way in education. While it will work wonders for students by customising the learning milestones, speed and tests as per the students capability, it may also lead to large scale layoffs in teaching staff. However, as with the case of the 18th century industrial revolution the AI revolution will merely transfer resources into more human intensive roles like transactions that need deep human interactions like counselling, guidance etc. So the scribe believes we should welcome AI advancement.
Image Courtesy: www.npr.org
11 Free Mental Health Courses for Teachers
These free online courses on mental health will help teachers continue their development and improve the lives of their students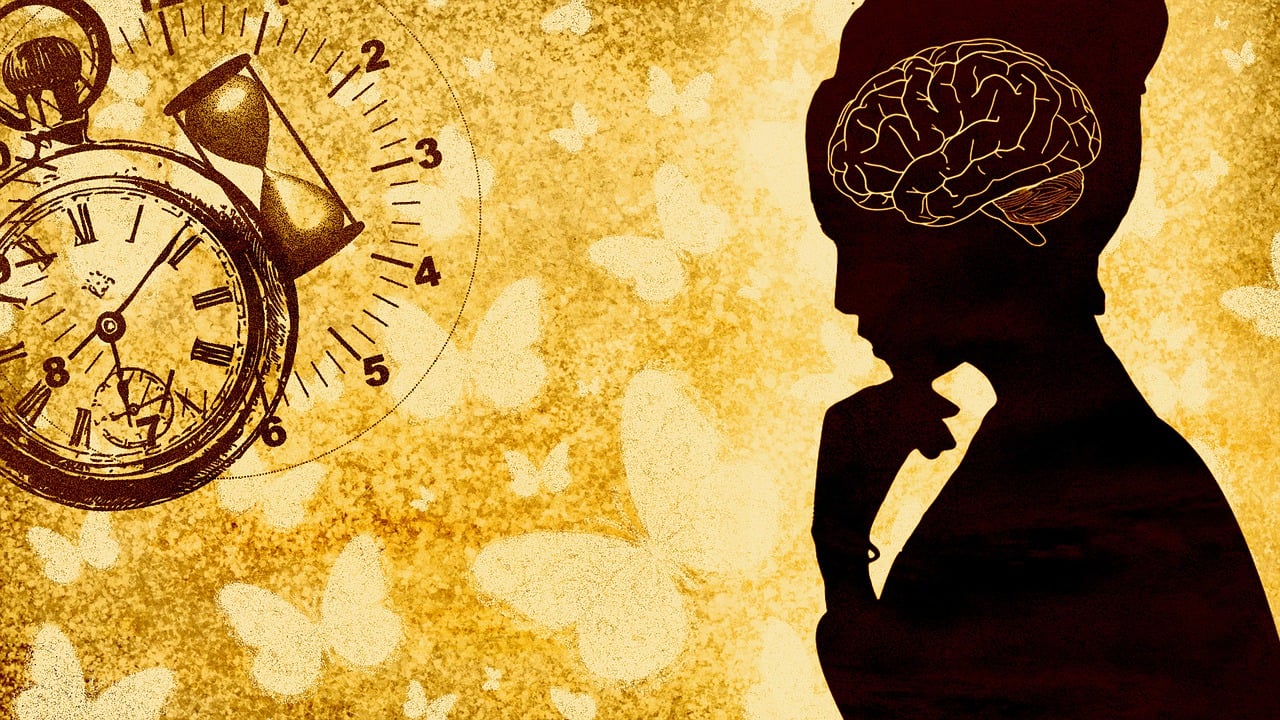 This article is a compilation of free mental health courses that seek to inspire teachers on handling mental health issues and provide mental health education and become better counsellors. 
What is mental health?
Mental health refers to people's cognitive, behavioral, and emotional well-being. It can be defined as a state of well-being in which an individual recognizes his or her abilities, can cope with everyday stresses, work productively, and contribute to their community.
"You don't have to be positive all the time. It's perfectly okay to feel sad, angry, annoyed, frustrated, scared, and anxious. Having feelings doesn't make you a negative person. It makes you human."

Lori Deschene
This article covers free online mental health courses. Some of these are available with free certification whereas a few allow you to learn for free, and charge a fee for the certificate.
Be There Certificate
The Be There Certificate is a free, self-paced learning experience designed to increase mental health literacy and provide the learner with the knowledge, skills, and confidence needed to safely support anyone who may be struggling with their mental health.
The Be There Certificate is offered by Jack.org, a Canadian youth mental health charity, in partnership with the Born This Way Foundation.
You can download a PDF of your certificate after completing all six modules of the free Be There Certificate online course.
Introduction to adolescent mental health
This course aims to raise awareness of mental health and a range of adolescent mental health problems. It has been designed with the latest research evidence in mind. It aims to provide you with the tools to explore different approaches which will help you reflect on the different ways that you can identify a young person who is struggling and consider how they can access support.
You will get a free Open University digital badge for completing the course and passing the quizzes! The badge can be displayed, shared, and downloaded as a marker of your achievement. 
Managing Happiness
What is happiness? What makes you happy?' Can you get happier through study and effort?
This, Harvard University designed course, answers these questions and shows you how you can use the answers to build a happier life. It introduces you to the modern science of human well-being and shows you how to practice it.
While the course is free to attend, you can get a verified certificate for $149 (on edX).
"Over the course of the past decade, there's been increased willingness to recognize mental health as an essential part of one's well-being."

Nicole Spector
Mental Health Training for Teachers
This free online training course will help you identify mental health issues in adults and children in a school setting.
This course trains you to recognize mental health problems in colleagues or students in a school setting. When you recognize mental health signs or symptoms, you can offer help or refer them to professionals. This course discusses the complexity of mental health and equips you with the skills to support others to manage their mental health effectively.
A digital certificate is available on successful course completion for €21.00.
Making sense of mental health problems
In this free course, Making sense of mental health problems, you will learn about how key perspectives in the field have made sense of mental health problems. By directly relating key perspectives to a case study, you will reflect on how the medical perspective, psychological perspective, and social need perspective come to make sense of mental ill-health.
A free statement of participation is issued on completion of this course.
The Science of Well-Being
This course by Yale will engage you in a series of challenges designed to increase your own happiness and build more productive habits. 
As preparation for these tasks, the instructor reveals misconceptions about happiness, annoying features of the mind that lead us to think the way we do, and the research that can help us change. 
Enrollment in this course is free, however, certification is available on a paid basis.
Supporting children's mental health and wellbeing
After studying this course, you should be able to:
understand the influences on mental health in young children aged 0–5

identify the factors that contribute to good mental health in children

explore national and global influences on children's mental health

develop knowledge about strategies and interventions to improve mental health in children

examine how adults and society can support children's mental health and well-being.
Enrolling in this course will give you the opportunity to earn an Open University digital badge. Badges are not accredited by The Open University.
"Things not to say to someone with mental illness: Ignore it. Forget about it. Fight it. You are better than this. You are overthinking."

Nitya Prakash
Suicide Prevention
This course explores the science of suicide research, prevention, and intervention.  
Topics will include terminology, epidemiology, historical and contemporary theories of suicide, modern approaches to suicide research, empirically supported approaches to prevention and intervention, and the lived experiences of those with suicidal thoughts and attempts.
Enrollment in this course is free, however, certification is available on a paid basis.
Teach Mental Health Literacy
In this course, educators will learn how to apply this classroom-ready, web-based, modular mental health curriculum resource as well as develop their own mental health literacy. 
Educators can then use this resource to successfully address mental health-related curriculum outcomes designed to be delivered by teachers to students aged 12 to 19.
Participation in this online course is free. An optional certificate of completion is available for $50 (Please select this option when you register as it cannot be selected once you finish the course).
Talk to Me: Improving mental health and suicide prevention in young adults
This course will help you learn strategies to improve the mental health of young people in your life, recognise concerning behaviours, and feel better prepared to have conversations about mental health.
Key topics in this MOOC include understanding contributing factors to poor mental health, how to talk about addressing poor mental health, and strategies to increase mental fitness.
Enrollment in this course is free, however, certification is available on a paid basis.
Mental Health and Nutrition
Interested in the fascinating interrelation between food and brain health?
This course is for you! This course is based on world-leading research into the links between nutrition and mental well-being. The course will cover evidence supporting the premise that eating better, and taking additional nutrients when appropriate, can improve mental health for many people.
Enrollment in this course is free, however, certification is available on a paid basis.