Let Katha Books Introduce Kids To New Cultures, Grasslands, Hygiene & Much More
Perfect list to spend the summer vacay learning!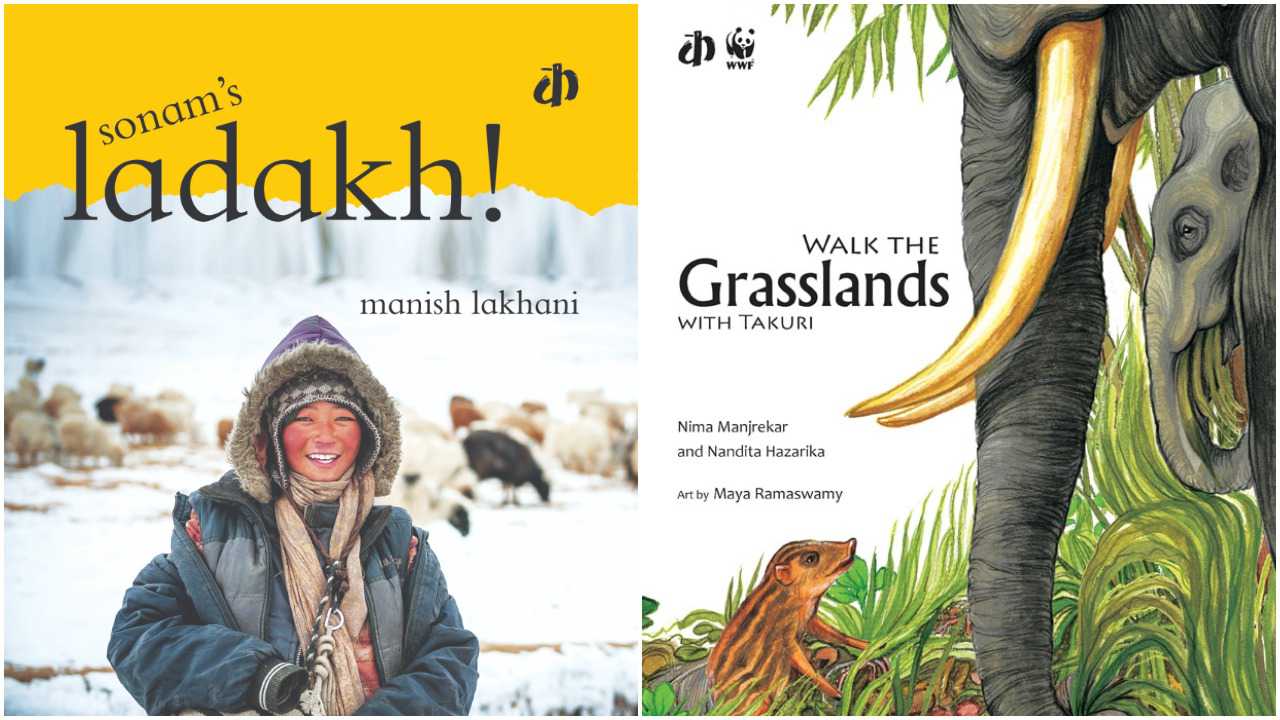 Walk the Grasslands with Takuri
By Nima Manjrekar and Nandita Hazarika
Art by Maya Ramaswamy
A Pygmy Hog named Takuri, who lives in the lush green grassland, takes children on a journey of the grassland while making them meet his friends from different species on the way. He talks about where their habitat is and why they are in danger because of hunting.
In the book, Takuri majorly focuses on various grasslands that cover the Earth's surface and what they are called in different continents.
"Grasslands are factories of grasses, and the grass is so very important to save the top layer of soil," he says. He also adds about the grass being strong and undefeatable.
Takuri also talks about the Pygmy Hog species, his family and the conservation program for them. In the end, he suggests an activity list for the kids that they would enjoy doing, like a trivia quiz & make a mask.
Sonam's Ladakh
Pictures by Manish Lakhani
Let the kids journey through the magical land of Ladakh and explore some amazing facts with Sonam, a 10-year-old who belongs to the nomadic Changpa tribe. She shows the beautiful Ladakh through the breathtaking photographs provided by Manish Lakhani.
Sonam introduces the readers to the exotic wildlife of the area, the wool weaving traditional talent of her tribe, the agriculture they do and many more facts that were unknown to a lot of us until now. She even takes kids to the beautiful monasteries, the starry nights, and the frozen waterfalls.
Along with the picturesque views, the book also discusses one of the major issues of the 21st century – Global Warming and the ill effects it has on the environment. In the end, there is a list of activities for children to do and learn more about climate change, pollution control, etc.
Daddoo's Day Out
By Prabhjot Kaur
Daddoo the little frog who lives with her 'Ma,' decides to have a day out all by herself exploring the world.
While at it, she comes across other animals, some seem friendly to her while others appear frightening like the big green alligator. She sees a lot of new colours and shapes but realizes by the end of the day that leaving home without her mother was not a good idea.
She befriends a sweet dragonfly and requests to be taken home. Upon reaching home safely, the dragonfly asks Daddoo to never leave alone ever again.
At the end of the book, there's a section called 'Fun Frog Facts' that shall amuse the young readers further.
The 'Supergirls' series
By Shlagha Borah
Art by Sonal Gupta Vaswani
It is a series set of four books, compiled and edited by Geeta Dharmarajan, Founder/Director of Katha. Each one of them is unique, real, and inspiring.
a. Supergirls Lead The Way
This book in the series raises a major issue – hygiene and cleanliness, why it is important and how to keep clean. It tells kids how unclean toilets and spreading of diseases like diarrhoea go hand in hand and why it is essential for them to maintain hygienic conditions and wash hands properly to avoid getting sick.
b. Supergirls Make A Difference
After discussing hygiene in the preceding book, the next in the series talks more about planning and implementation. While keeping in mind the comprehensive power of the young readers, it has been laid out in a very captivating but rather easy way. It also talks about water conservation and how to store water in closed, clean containers to avoid any contamination.
​c. Supergirls Play A Trick
This book pays more focused attention to sanitation by teaching little ones the importance of it. It warns the children to be sure of cleanliness in order to circumvent diarrhoea, an illness that kills many children every day in India.
d. Supergirls Find A Solution
This last book in this series is a much-needed one as it talks about a still tabooed topic – Menstruation. Puberty and menstruation are topics to be discussed with pride and openness and this book does the same. It teaches girls about the changes in their body and how sanitary napkins are important in menstrual hygiene. Illness due to unhygienic condition during menstruation is not an unheard thing and it is equally important to address this at an early age.
Click on https://books.katha.org/ to access the books by Katha.
We hope you enjoyed this list and recommend it to your students. If you want us to do more such articles, write to us at [email protected] today!
10 Professional Development Books Teachers Can Read with a Kindle Unlimited subscription
Here are 10 of our favorite books for teachers that are available to read for free with a Kindle Unlimited subscription (right now).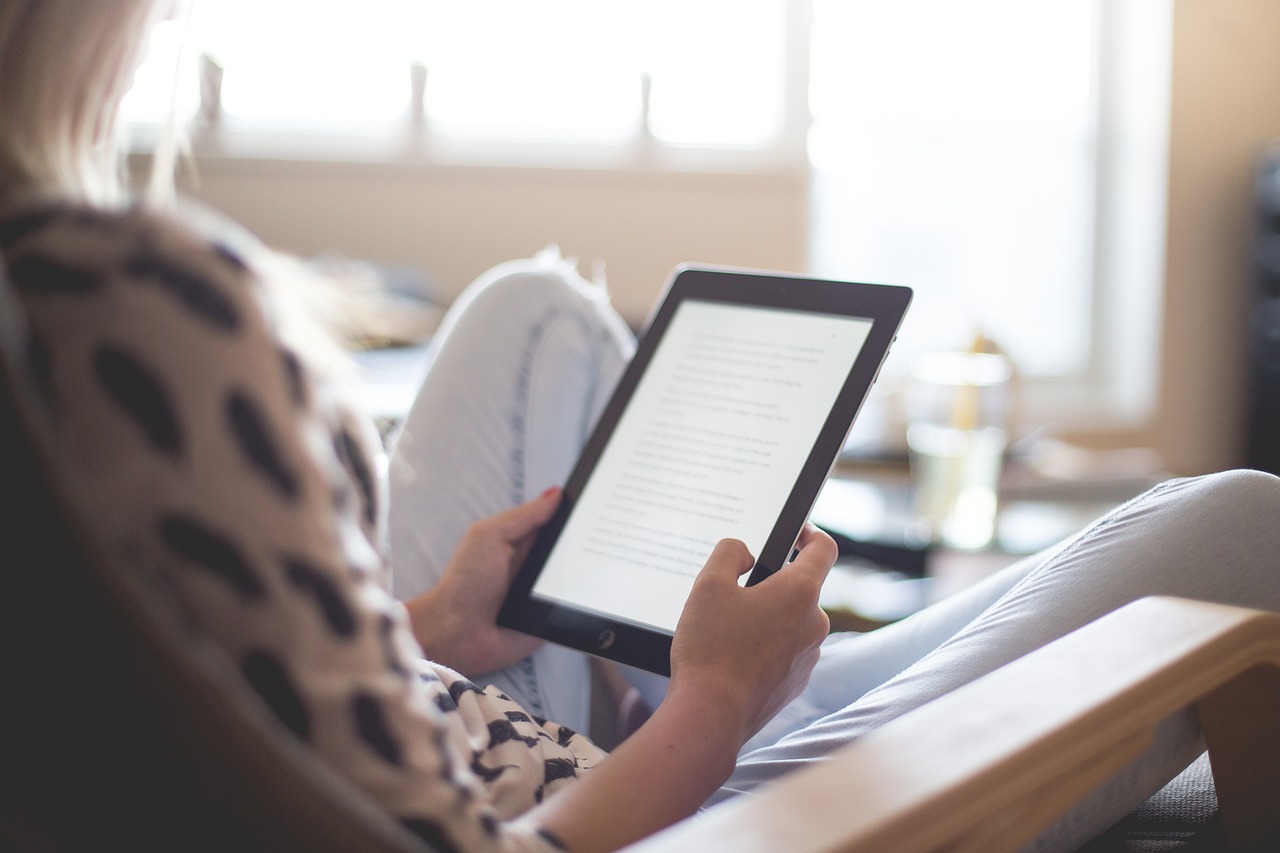 Kindle Unlimited is a monthly subscription that offers unlimited access to over 2 million digital titles including popular novels, new releases, magazine subscriptions, and more.
Teachers can access Kindle Unlimited's books, magazines, and audiobooks on any device — you don't need to own a Kindle. Download the books on your phone, tablet, or computer and access up to 10 titles at a time.
Kindle Unlimited is free for the first month and costs Rs. 169 per month after your free trial ends. Click here to check out Kindle Unlimited.
Here are 10 of our favorite books for teachers that are available to read for free with a Kindle Unlimited subscription (right now).
Why Don't Students Like School?
Why Don't Students Like School?: A Cognitive Scientist Answers Questions About How the Mind Works and What It Means for the Classroom (2nd Edition) by Daniel T. Willingham turns his research on the biological and cognitive basis of learning into workable teaching techniques. This is a valuable resource for both veteran and novice teachers, teachers-in-training, and for principals, administrators, and staff development.
Virus vs. the Internet
Virus vs. the Internet: A practical handbook for schooling during and after the pandemic by Prof. Sugata Mitra is for parents, teachers, educators, and people interested in children and learning. It is a practical and usable handbook of 15 ideas that will help you to enable children to learn, at home, at school, or virtually over the Internet. These ideas are developed from Prof. Mitra's work over the last 22 years on how and what children can learn by themselves.
How To Talk So Little Kids Will Listen
How To Talk So Little Kids Will Listen: A Survival Guide to Life with Children Ages 2-7 by Joanna Faber deals with struggles familiar to every parent, relative, teacher, and childminder. How do you respond to a toddler who won't brush his teeth? The preschooler who pinches the baby? The child who throws everything she can reach?
Organized according to everyday challenges and conflicts, and including real-life examples and the series' trademark cartoons, this book is a survival manual of communication tools, including a chapter that addresses the special needs of children with sensory processing or autism spectrum disorders.
Design Your Mind
Design Your Mind: Everyday Tools to Make Every Day Better by B.W. Cribb is a guide to mastering your mind – to boost creativity, improve decision-making, enhance happiness, authenticity, and reduce stress. Backed by 30 years of involvement in sensory biology and behaviour, science communication, and a lifetime of experience with the weird and wonderful, BW Cribb empowers us with new ways of thinking and being.
Introducing Artificial Intelligence
Introducing Artificial Intelligence: A Graphic Guide 4th Edition by Henry Brighton & Howard Selina is an illustrated introduction to this fascinating area of science.
The Essentials of Vedic Mathematics
The Essentials Of Vedic Mathematics is a book that shows you how to master Vedic mathematics independently, without the help of an expert. The book is designed in such a way that it is useful and understandable to a wide audience.
Introducing Psychology
Introducing Psychology: A Graphic Guide 4th Edition is an illustrated introduction to the main "schools" of thought and the sections within psychology including Introspection, Biopsychology, Psychoanalysis, Behaviourism, Comparative (Animal) Psychology, Cognitive Approaches (including the Gestalt movement), Social Psychology, Developmental Psychology, and Humanism. The key figures covered include Freud, Pavlov, Skinner, Bandura, Piaget, Bowlby, Maslow, and Rogers, as well as many lesser-known but important psychologists.
How to Win Friends and Influence People
How to Win Friends and Influence People by Dale Carnegie is a well-researched and comprehensive guide that will help you through these everyday problems and make success look easier. You can learn to expand your social circle, polish your skill set, find ways to put forward your thoughts more clearly and build mental strength to counter all hurdles that you may come across on the path to success.
The Hole in the Wall
The "Hole in the wall" experiment of 1999, where a computer connected to the internet was embedded into a wall in a slum in New Delhi is well known. This is a new and updated edition of Prof. Sugata Mitra's work between 1999 and 2021. The Covid-19 pandemic, having all but destroyed the existing and decaying system of education from the past centuries, created an intense interest in the ability of children to take charge of their own learning. The hole in the wall was now appearing in every home. This book contains the entire text of the original book as well as an update to subsequent work.
Rumi's Little Book of Life
Translated by Marayam H Mafi & Azima Melita Kolin, Rumi's Little Book of Life is a beautiful collection of 196 poems by Rumi, previously unavailable in English. Translated by native Persian speakers, this collection will appeal to Rumi lovers everywhere.
Hope this list helps. Please do comment and help us and our readers discover many more useful books that are available with Kindle Unlimited.
Please note the Kindle Unlimited collection is dynamic and the book availability changes with time.