Mysuru Police Band to impart musical knowledge to students
Mysuru Police Band to take to schools to provide education in music.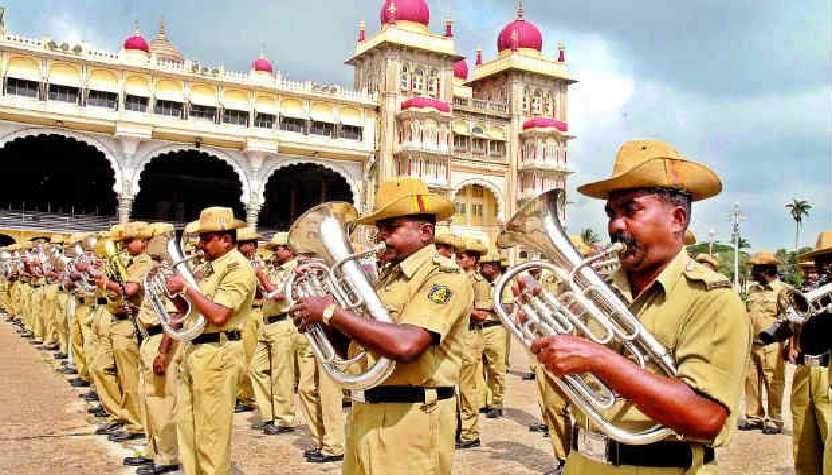 Since ages we have been preys to melodies and hypnotizing tunes of music. That one thing that can grant eternal peace, in the matter of seconds is music. Known worldwide for its healing and stress releasing qualities, music has been a part of our culture since the very beginning and has been inculcated in our daily lives as a medium of meditation as well as relaxation.
With such deep roots in our traditions, shouldn't music also be a part of our co-curricular? To be talented enough to produce one's own harmonies, is a skill which is seldom sought after by everyone. So why not give children this chance as well? The Mysuru Band Police has requested the state education board to provide them with an opportunity to teach young students the art of music. Hoping to provide students with the knowledge of various instruments, they also aim to instill in them the sense of discipline as the sense of rhythm that music is affiliated with.
With many Government high schools already signing up, the Mysuru Police band aims to cover the maximum number possible out of the 232 government schools in the district. Along with the teaching of musical instrument, the art of performance will also be imparted as the band itself performs at various gracious occasions like government events, Dasara celebrations, Mysuru Palace programmes, police sporting events and to greet VVIPs etc.
These efforts are towards creating a more creative and out-of-the-book school life for children where they can enjoy the various beautiful gifts of life.
Image Courtesy: deccanchronicle.com
Gender Inclusive Holistic Education in NEP
The NEP focuses on 'Equitable and Inclusive Education' which reverberates the idea that no child should be left behind in terms of educational opportunity because of their background and socio-cultural identities.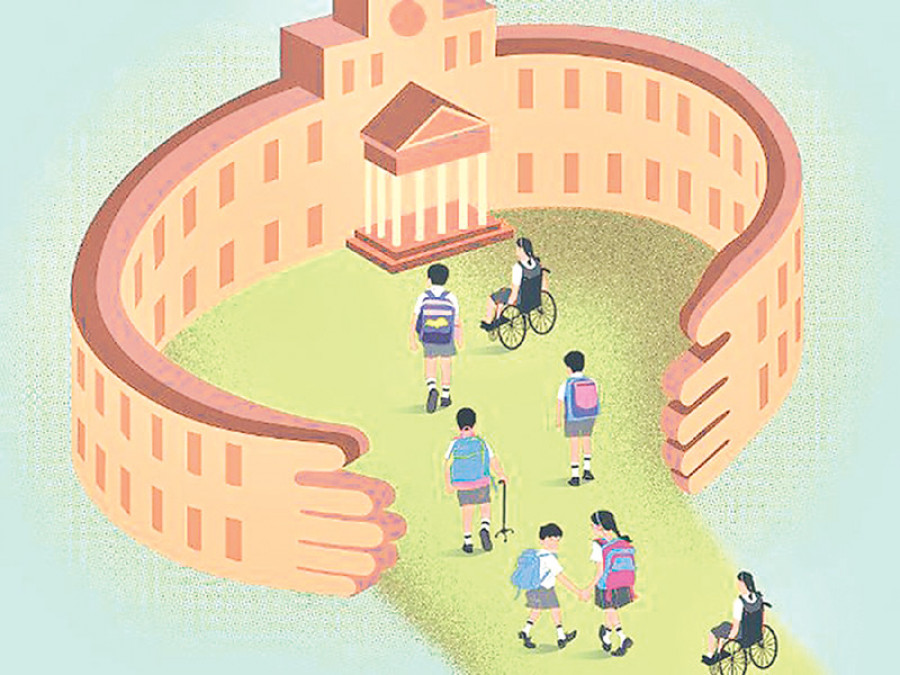 The National Education Policy 2020 envisages an inclusive and structural change in the educational system. It focuses on 'Equitable and Inclusive Education' which reverberates the idea that no child should be left behind in terms of educational opportunity because of their background and socio-cultural identities. It has taken into account the concerns of the Socio-Economically Disadvantaged Groups (SEDGs) which includes female and transgender individuals, Scheduled Castes, Scheduled Tribes, OBCs, minorities, and other categories. This policy aims at bridging the social category gaps in access, participation, and learning outcomes in school education.
The National Council of Educational Research and Training (NCERT) is implementing the Adolescence Education Programme (AEP) as part of the National Population Education Project (NPEP). One of the learning outcomes of AEP is to make the learners aware of the concerns of adolescence, i.e. process of growing up during adolescence & HIV/AIDS, and to inculcate in them a positive attitude regarding these concerns.
Further, the aspects related to gender-inclusive holistic education are covered through age-appropriate integration in different textual materials in the school curriculum, as well as in training and resource materials on the Health and Wellness of School Going Children, especially under the aegis of the School Health Programme under Ayushman Bharat.
As per UDISE+ 2019-20, a total of 61214 transgender children are enrolled in schools, of which 5813 and 4798 transgender children are enrolled in Class 10 and Class 12 respectively.
Department of School Education and Literacy (DoSEL), Ministry of Education is implementing Samagra Shiksha which is an overarching programme for the school education sector extending from pre-school to class XII and aims to ensure inclusive and equitable quality education at all levels of school education. Samagra Shiksha reaches out to girls, and children belonging to SC, ST, Minority communities, and transgender.
Further, National Education Policy (NEP) 2020 also identifies transgender children as Socio-Economically Disadvantaged Groups (SEDGs) and provides for equitable quality education, inter-alia, for all such students. This includes provisions for assisting transgender children in gaining access to education, and support for community-based interventions that address local context-specific barriers to transgender children's access to and participation in education, thereby aiming to eliminate any remaining disparity in access to education (including vocational education) for children from any gender or other SEDGs.
Additionally, under NISHTHA (National Initiative for School Heads' and Teachers' Holistic Advancement), a nationwide integrated teacher training program for teachers under Samagra Shiksha, teachers are trained on the relevance of Gender Dimensions in the Teaching and Learning Process which helps teachers to use and adapt learning activities that foster gender sensitive classroom environment.