Over 149,000 fresh graduates join the IB community worldwide with the results announced for the 2016 May exams
This year's 149,000 graduates join a community of more than 1,493,000 IB graduates from 147 countries across the world. The number of students receiving their diplomas this year marks an over 5% percent increase compared to last year's exam session.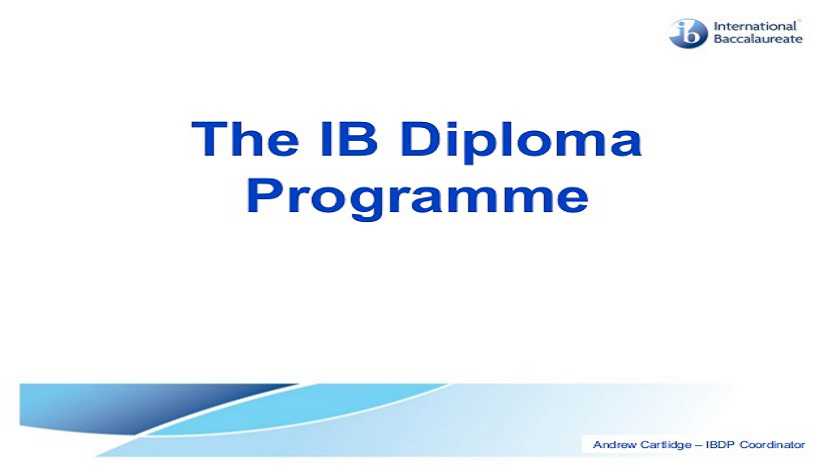 More than 149,000 IB students (both Diploma (DP) and Career-related (CP) Programme) around the world are receiving their results from the May 2016 examination session, which were released yesterday.
They join a community of more than 1,493,000 IB graduates from 147 countries across the world. The number of students receiving their diplomas this year marks an over 5% percent increase compared to last year's exam session.
The May 2016 session showcases an average diploma score of 30.07 points (of 45 possible maximum), with 146 students achieving a perfect score. It also highlights the consistency of the global IB DP pass rate, which continues to remain stable as the community of IB students continues to grow.
"I would like to congratulate all the students who are receiving their results. A fitting return for all the hard work and commitment they have shown in completing their learning." says Dr. Siva Kumari, IB Director General. "Students from more than 200 new schools joined an ever-growing body of IB alumni across the world, a group well-equipped to contribute productively and thoughtfully in any part of the world."
"Independent research confirms that the IB improves students' academic achievement, as well as their probability of high school graduation and college enrolment and it is clear that our students are better prepared to succeed in post-secondary settings. And, perhaps more importantly, they are better prepared to contribute in helping to make the world a better place. I would like to wish all of them good luck and best wishes."
Over 370 school and 15,800 students took part in the May 2016 session in the Asia Pacific region. They achieved an average diploma score of 33.16 points, with 54 students achieving a perfect score. The top five largest cohorts in Asia for this session could be found in India (3,332 students), China (3,042 students), Hong Kong (2,076 students), Singapore (1,217 students) and Indonesia (1,191 students). The pass rate in Asia Pacific was 89.71% as compared to a global pass rate of 79.28%.
With more than 800 examination papers processed in 76 languages, this was the largest exam session conducted at the IB since the introduction of the DP. A large number of examiners teamed up across the world in this year's session, to establish accurate grading criteria across all subjects and ensure consistency across the evaluation process.
IB Chief Assessment Officer, Paula Wilcock, stated:
"Congratulations to all IB students on receiving their results. This is a culmination of all their learning and hard work and is a defining moment in their lives. It is also testament to the dedication and professionalism of over 11,000 IB examiners, from 136 countries around the world."
About the International Baccalaureate
The International Baccalaureate is a not-for profit foundation, which offers 4 high quality and challenging educational programmes for a worldwide community of schools. For over 45 years, IB programmes have gained a reputation for their high academic standards, for preparing students for life in a globalised 21st century and for helping to develop the citizens who will create a better, more peaceful world. Founded in 1968, currently there are over 1 million IB students at over 4,500 schools in 150 countries and territories across the world.
Image used for representational purposes only
Image courtesy: slidesharecdn.com
Ayatiworks Joins Forces with Anna University to Elevate Digital Advertising Skills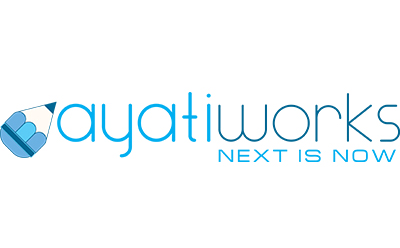 Ayatiworks has forged a strategic alliance with Anna University, a leading Public State University in Chennai, to elevate students' skill development and enhance employability. This collaboration is designed to enrich students' educational experiences and practical competencies in the dynamic realm of Digital Advertising, reflecting both organizations' shared commitment to education and skill-based training.
As part of this training partnership, Ayatiworks will facilitate valuable learning experiences for Anna University's Media Science students. This will be achieved through a series of intensive guest lectures on the comprehensive spectrum of Digital Advertising, led by Upendran Nandakumar, CEO of Ayatiworks. These sessions will run from August to December and aim to bridge the gap between academic knowledge and industry insights, ultimately enhancing students' skills, knowledge, and employability.
Expressing his enthusiasm about the partnership, Upendran Nandakumar, Founder & CEO of Ayatiworks, remarked, "We are thrilled to collaborate with Anna University, an opportunity that allows us to revolutionize the industry by augmenting university programs with real-world experiences. This collaboration will undoubtedly bolster the employability of university students, marking a significant advancement in their careers."
Within this partnership, Upendran Nandakumar will engage with over 100 students, providing insights into current industry trends, job opportunities, and challenges within the Digital Advertising landscape. Leveraging his extensive experience in the field, he will offer a comprehensive view of the industry's present market dynamics. Through this training partnership, he will empower university students to master the art of crafting innovative strategies for building brand loyalty and awareness.
This collaboration represents a pivotal step in nurturing a future-ready workforce in India. Ayatiworks and Anna University share a deep commitment to empowering students, enabling them not only to adapt to but also to drive technological innovations in their respective domains. Following the conclusion of the training sessions, Ayatiworks will conduct a recruitment drive to identify and hire talented interns, providing them with valuable industry exposure. Together, these efforts aim to shape the next generation of digital advertising professionals and foster innovation in the field.