Over 149,000 fresh graduates join the IB community worldwide with the results announced for the 2016 May exams
This year's 149,000 graduates join a community of more than 1,493,000 IB graduates from 147 countries across the world. The number of students receiving their diplomas this year marks an over 5% percent increase compared to last year's exam session.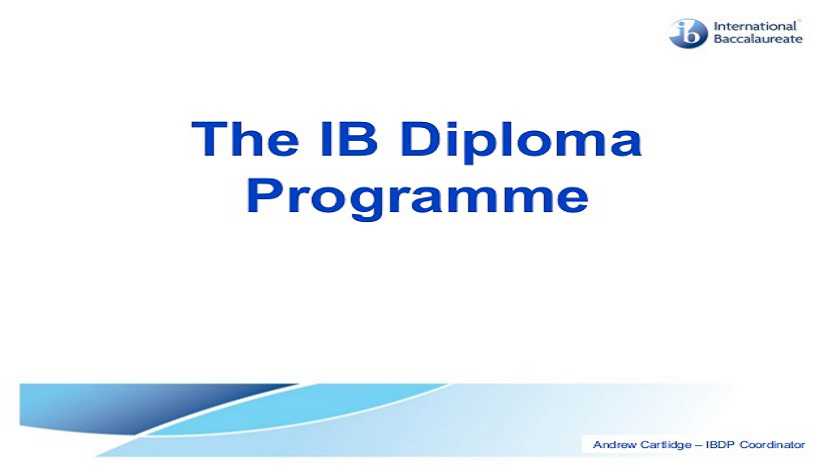 More than 149,000 IB students (both Diploma (DP) and Career-related (CP) Programme) around the world are receiving their results from the May 2016 examination session, which were released yesterday.
They join a community of more than 1,493,000 IB graduates from 147 countries across the world. The number of students receiving their diplomas this year marks an over 5% percent increase compared to last year's exam session.
The May 2016 session showcases an average diploma score of 30.07 points (of 45 possible maximum), with 146 students achieving a perfect score. It also highlights the consistency of the global IB DP pass rate, which continues to remain stable as the community of IB students continues to grow.
"I would like to congratulate all the students who are receiving their results. A fitting return for all the hard work and commitment they have shown in completing their learning." says Dr. Siva Kumari, IB Director General. "Students from more than 200 new schools joined an ever-growing body of IB alumni across the world, a group well-equipped to contribute productively and thoughtfully in any part of the world."
"Independent research confirms that the IB improves students' academic achievement, as well as their probability of high school graduation and college enrolment and it is clear that our students are better prepared to succeed in post-secondary settings. And, perhaps more importantly, they are better prepared to contribute in helping to make the world a better place. I would like to wish all of them good luck and best wishes."
Over 370 school and 15,800 students took part in the May 2016 session in the Asia Pacific region. They achieved an average diploma score of 33.16 points, with 54 students achieving a perfect score. The top five largest cohorts in Asia for this session could be found in India (3,332 students), China (3,042 students), Hong Kong (2,076 students), Singapore (1,217 students) and Indonesia (1,191 students). The pass rate in Asia Pacific was 89.71% as compared to a global pass rate of 79.28%.
With more than 800 examination papers processed in 76 languages, this was the largest exam session conducted at the IB since the introduction of the DP. A large number of examiners teamed up across the world in this year's session, to establish accurate grading criteria across all subjects and ensure consistency across the evaluation process.
IB Chief Assessment Officer, Paula Wilcock, stated:
"Congratulations to all IB students on receiving their results. This is a culmination of all their learning and hard work and is a defining moment in their lives. It is also testament to the dedication and professionalism of over 11,000 IB examiners, from 136 countries around the world."
About the International Baccalaureate
The International Baccalaureate is a not-for profit foundation, which offers 4 high quality and challenging educational programmes for a worldwide community of schools. For over 45 years, IB programmes have gained a reputation for their high academic standards, for preparing students for life in a globalised 21st century and for helping to develop the citizens who will create a better, more peaceful world. Founded in 1968, currently there are over 1 million IB students at over 4,500 schools in 150 countries and territories across the world.
Image used for representational purposes only
Image courtesy: slidesharecdn.com
NIOS celebrates 33rd Foundation Day
Dr. Subhas Sarkar addresses the 33rd Foundation Day Celebrations of NIOS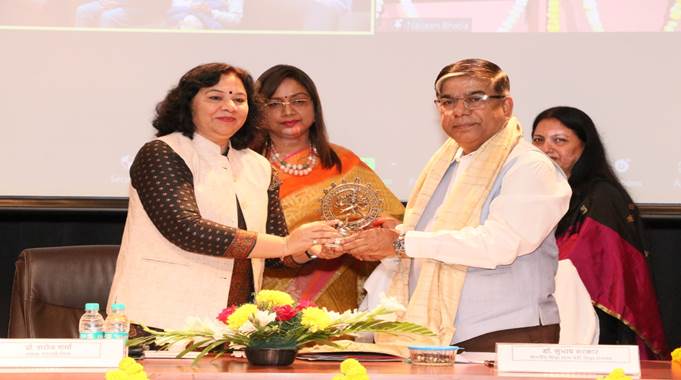 Union Minister of State for Education, Dr. Subhas Sarkar addressed the 33rd Foundation Day Celebrations of NIOS as the Chief Guest.
The function was attended by senior officials of the Ministry of Education, Chairpersons of educational institutions, Heads of Departments, officers, and staff of NIOS. Prof. Naval Kishore Ambasht, former Chairman, of NIOS and Pro-Vice Chancellor, of the Central University of Haryana, Prof. Sushma Yadav graced the occasion.
Dr. Subhas Sarkar in his address appreciated the various programmes and schemes of NIOS and said that NIOS is lighting the lamp of knowledge all over the world. Talking about the Azadi Ka Amrit Mahotsav, he mentioned that today's children will be young people in the age group of 30-40 years on the completion of 100 years of independence and will be responsible for building our nation.
He said that the Ministry of Education has entrusted NIOS with several responsibilities such as developing inclusive education resources, expanding the open and distance education system in states/UTs, translating all courses into more languages as required, creating Indian Knowledge Tradition based courses and propagating Indian culture by translating them into major foreign languages. He also praised the programmes of NIOS enrolling 10 crore adults under 'Basic Literacy Assessment', training of in-service teachers, Gender Green Project, and training in Yoga. He said that Indian Sign Language as a subject at the secondary level has been acknowledged on national and international platforms. He described the launch of an e-library called 'DEEP' by NIOS as a big step forward.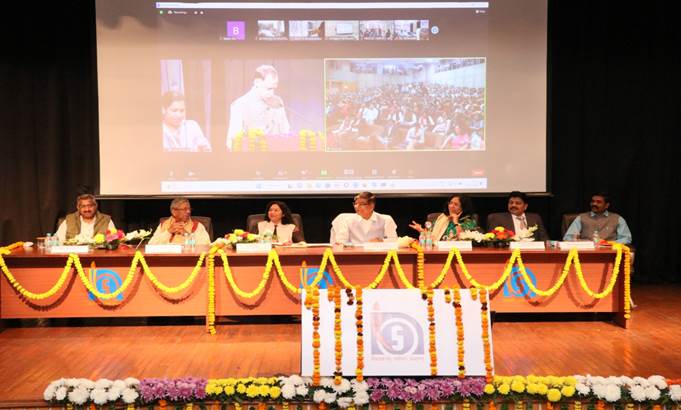 Prof. Saroj Sharma spoke about the journey of 33 years of NIOS and highlighted the special achievements. She said that NIOS is one of the two National Boards of Education under the Ministry of Education, which provides school education through Open and Distance Learning (ODL) for secondary, senior secondary, and vocational education. She elaborated on the role of NIOS in the field of education, efforts being made by NIOS for the successful implementation of the New Education Policy, Virtual Open School, Digital Library (DEEP), NEPIA Project, MoU with Ministry of Defence for Agniveer Project, setting up of Mukta Kaushal Kendras and subjects offered under Indian knowledge Tradition.
It was also conveyed by her that a curriculum called 'Aarambhika' is being developed by NIOS for catering to the Indian Diaspora.
A documentary based on the journey of 33 years of educational endeavours of NIOS was presented on the occasion. In this documentary, 'All England Badminton winner Pullela Gopichand said that most of the players in his badminton academy are getting an education from NIOS.
NIOS alumni, Ms. Niranjana and Vinod Kumar Chaudhary were also felicitated on the occasion. Shri Vinod Kumar said that only due to his education in NIOS, he was able to get the credit of making the Guinness Book of World Records 10 times (8 in Typing and 2 in sports). A proud learner of NIOS, Ms. Niranjana is a successful ventriloquist. Prof. N. K. Ambasht, former Chairman, NIOS said that in this age of technology, innovations must lead to developing 'standalone' courses for the Indian Diaspora, to achieve the goals of the National Education Policy- 2020. Pro-Vice Chancellor, Prof. Sushma Yadav said that the role of NIOS increases in the light of New Education Policy. NIOS has such potential that the institute will be able to achieve the ambitious goals of National Education Policy 2020 in the coming years.
The half-yearly magazine of NIOS 'Pragyan' was released by Dr. Subhas Sarkar on this occasion.