An Interesting and Eye Opening Book for #Educators & Parents
ANUSHKA YADAV reviews The Doon School's headmaster, Matthew Raggett's brilliant masterpiece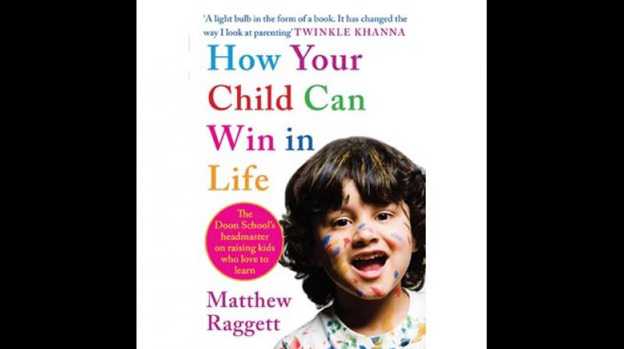 'We all want our children to succeed in life – do well at school, get the right jobs and be happy. But are we doing enough to get them there?' Divided into eight chapters with a beautiful introduction, Matthew Raggett's book opens with this important question. Raggett has penned down years of his experience as an educator, his earnest thoughts and honest insights in this magical book that will be known for its simplicity.
He throws a cautionary statement at his readers of the book not belonging to the category of self-help books or manifestos. His 'simple view' is that 'we need to create children who love to learn, and the way to do this is to raise kids who are calm, curious and conscientious.' Starting from the introduction, he convincingly elaborates on the craft of teaching reading, writing and speaking in children along with the importance of play in the development of personality traits. Raggett's crystal vision is reflected in one of his statements 'Creating the environment in which your child, or someone else's child, can grow into the person you hope they will become is what education, in the broadest sense, is all about.'
The first three chapters remind one of Francis Bacon's essay Of Studies where he says 'Reading maketh a full man; conference a ready man; and writing an exact man.' Using Purkal's example, Raggett appreciates their work of 'turning damaged frightened children into articulate and confident young men and women' and reminds his readers of the power of education and the mere act of reading. He urges parents to read as well as it will lead to children modelling their behaviour. Describing the two components of speech, he explains why it is imperative for parents and educators to focus on their child's diction and fluency as speaking influences the fluency of our thinking. He describes spoken word, music and movement as a powerful learning technique when combined.
Subsequently, the book is filled with references to poems, anecdotes, projects and views by edupreneurs such as Sugata Mitra, along with TED talks and other relevant videos. He urges parents to listen to Robert Munsch reading The Paper Bag and learn the art of reading stories to their little ones. A favourite has to be him quoting Kahlil Gibran's The Prophet.
It's worth noting that Raggett understands the world of educators, parents, and students separately and breaks down the process for each to see the cracks that prevent a child's success in life. While pointing out the "millennial problem" of instant gratification through the world of internet, he also highlights the unrealistic expectations of parents from their children 'to learn things earlier and earlier for them to be successful.' He asks whether parents make 'a pen, paper and a table accessible' to their children as opposed to a screen. This reminds one of the several parents who have readily replaced play and natural surroundings and objects with the addictive screen. He also believes that 'play, sports, games and crafting prepare the child for writing' while pretend play is good for problem-solving and cognitive-linguistic development along with improving self-regulation and impulse control.
Further, he has advocated for conscientiousness, empathy, grit, and resilience as being the key to success; these are developed through rich relationships, vulnerability to obstacles and discomfort. Talking about the homework myth, the author questions the need for tuitions when both the child and his or her parents are clueless about what's going on in the school.
The last two chapters are a bonus as the brilliant educator maps out the way for parents to find the right school for their child; the final chapter creatively describes the ABCs of Learning through fun and easy to remember adjectives that further simplifies the triangle between the child, the parents, and the teacher while focusing on the bridge between school and home.
Finally, The Doon School's headmaster advocates for children getting the freedom to be children and learn from the beautiful journey of life. It is one of the most refreshing books to appear in a few years on education.

Dads, The PA In Parenting: A Book That Shatters All Stereotypes About Roles Of Fathers
Dr. Swati Popat Vats encouraged and guided sixteen fathers to tell their tales of fatherhood. This book is a compilation of stories from all walks of life. Read how these fathers manage to be involved parents in the 21st century and how their children are closer to them because of their efforts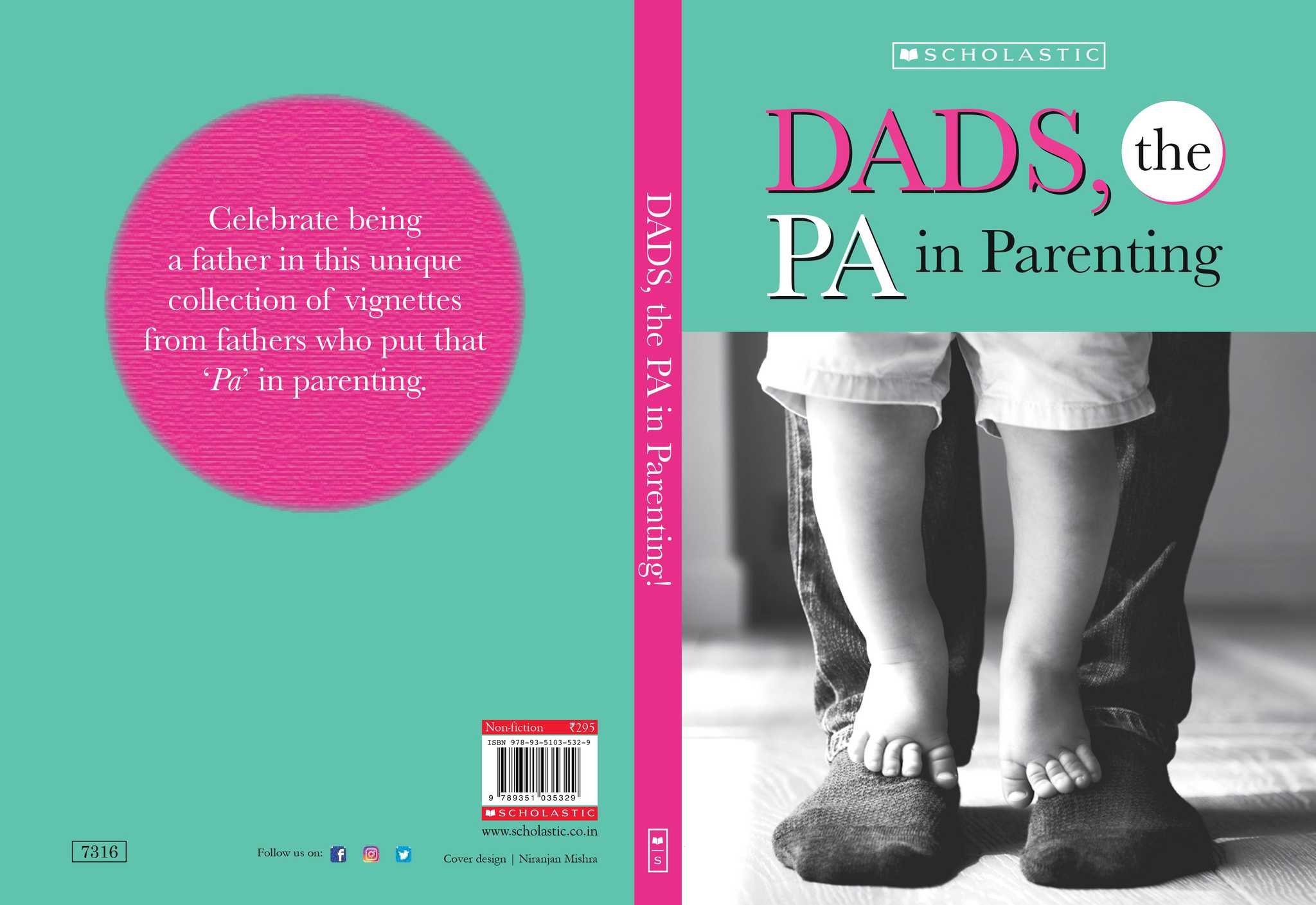 Dads, the PA in Parenting, is a book by Scholastic and is supported by the Early Childhood Association (ECA), Association for Primary Education & Research (APER). It was compiled by Dr. Swati Popat Vats, who is a Parenting Mentor, President at ECA & APER, President, Podar Education Network, Founder/Director, Podar Jumbo Kids.
The book was launched during an online session that was headed by Dr. Vats and hosted twenty-one fathers, it was held a day prior to Father's Day this year (2021).
Dads, the PA in Parenting is an assembly of stories, techniques, challenges, and happiness of fatherhood. This is the first time during the pandemic that sixteen fathers came together and wrote a book on parenting. This book challenges the time-long and socially accepted roles of mothers as the primary caregiver for children. Readers will find, fathers from different walks of life writing about several trials, solutions, and ways of nurturing their kids.
During the launch, Dr. Vats reminisced about the time when the idea of this book was not yet in existence. During a conversation with a dear friend, the actor Karanveer Bohra, she realised how society has discriminated in the roles of parents.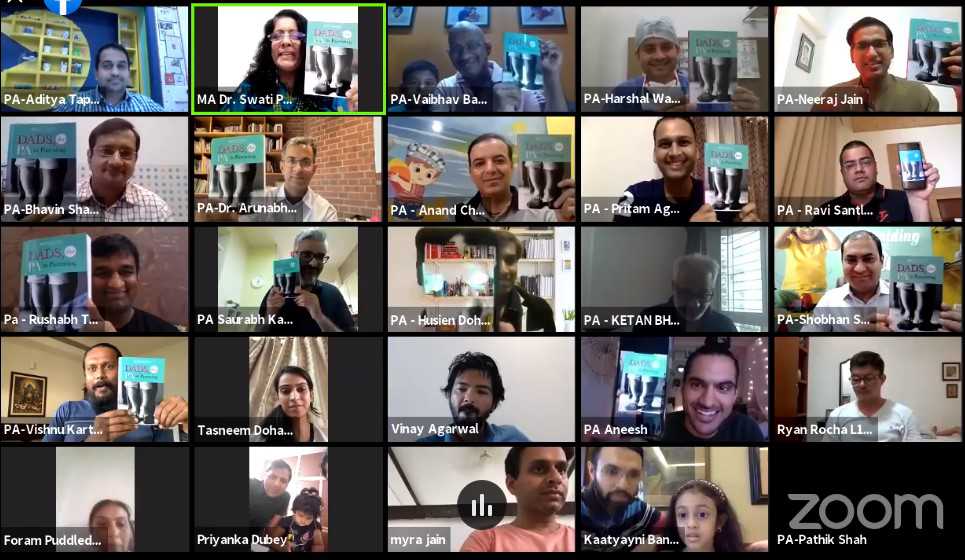 Karanveer writes in the 'Forward' of the book, how being closer to his mother helped him develop motherly instincts. Why he decided that he will not be the kind of father who can not be seen spending time with his daughters or changing their nappies because that's a "mother's job."
A sneak-peek into the book:
Anand Chawla is the Director of Information Technology at Podar Education Network and a father of two. In his heartfelt chapter, he writes about how parenting is not like a degree one may earn by attending college, rather a lifetime goes into learning how to become good parents, and sometimes even then, the parents end up feeling like underachievers.
Aneesh Popat, an award-winning chocolatier and founder of The Chocolatier is a father of a two-year-old daughter. He writes about the complexity of his daughter's birth and how powerless he felt, he calls it his first lesson of being the PA in parenting.
Dr. Arunabh Singh, Director at Nehru World School, is a father of two daughters. He talks about the two most important things to do (according to him) for parents, especially fathers, is reading to your children and listening to them.
Bhavin Shah, CEO of Education World, father of a teen son, express how his son was the reason he could rediscover himself and realise his true potential.
Pratik Shah, Founder president of Anvil Foundation, father of two daughters. He shares a very true insight of being a parent of girls, he says how a father can show what a good relationship with a man looks like to his daughters.
Dr. Harshal Wagh, Medical Practitioner at Kokilaben Dhirubhai Ambani Hospital, a father of two daughters. He accepts being a young couple and expecting a child brought many parenting issues from day one of pregnancy. He rightfully says how children look up to their parents and everything that parents do or say can mould the kids in ways unfathomable.
Haripal Sonawat is a Scientist at TIFR, he is the father of a four-year-old daughter. This is a story of a father raising his daughter by himself in a society that maintains the presence of a mother is more significant. His daily routines and chores, the way he would explain to his daughter about his work and the importance of him being away for a while, and much more.
Husein Dohadwalla, International Educationist and a father to a boy. He pens a real feeling when educators who handle dozens of children have their own, they fall from the sky and realise it is a different ball game altogether.
Neeraj Jain, MD Scholastic, father of a teen daughter and pre-teen son. He shares a simple way fathers can be more involved in their kids' lives. By being involved in their activities the parents can bond better with the kids and communicate effectively.
Pritam Kumar Agrawal, Founder-Director of Hello Kids Chain of Preschools & Riverstone Schools, father of a set of twins, a boy, and a girl. He writes about the entire day, how it beings and what all happens during the time. His time is centered around his children, he writes how spending time with children is foremost important.
Ravi Santlani, CEO – ScooNews and a father of a girl and a boy. He talks about his relationship with his 15 year-old-daughter and 13-year-old son. He focused on the significance of communication between children and parents, be it a mother or a father.
Rushabh Turakhia, Author, Life Coach, Businessman, father of a seventeen-year-old son. His golden rule that he lives by as a dad is to remember that the children are not their parents, they have their own entity. What best parents can do is provide the best values, education, support, and trust the children to let them fly high.
Saurabh Kanwar, Co-Founder ATKT, father of a girl and a boy. In a hilarious way, he narrates how helpless and useless he felt as a new father, how he thought even nannies could do what he was doing. It took him a while to start feeling the actual place in parenthood, the PA in parenting.
Shobhan Soi, CEO Clay Preschools and Education Network, father of two boys. He expresses how boys tend to like mothers better, but being a super dad to his sons is a happy responsibility by choice for him and not a duty.
Vishnu Kartik, Inclusive Educationist, The Heritage Schools. He writes in his story, how he found out his premature-born daughter had Down's Syndrome, the challenges said condition brought along; the way his two-year-old daughter taught him more compared to all the teaching in the world.
Ankeet Dave, Founder Access Life, father to a nine-year-old son. In a funny narration, he tells about the bro code and friendship a father and son share. He also shares how his son was the reason behind the inception of the NGO.
From toddlers to teens, from endearing and hilarious stories to adorable pictures, the book has it all. It concludes with 'Tips for fathers' which is a completely subjective view of how a father is handling certain situations.
This book can be bought in hard copies and will soon be available in e-format, according to Scholastic. Grab a copy, here.