An Interesting and Eye Opening Book for #Educators & Parents
ANUSHKA YADAV reviews The Doon School's headmaster, Matthew Raggett's brilliant masterpiece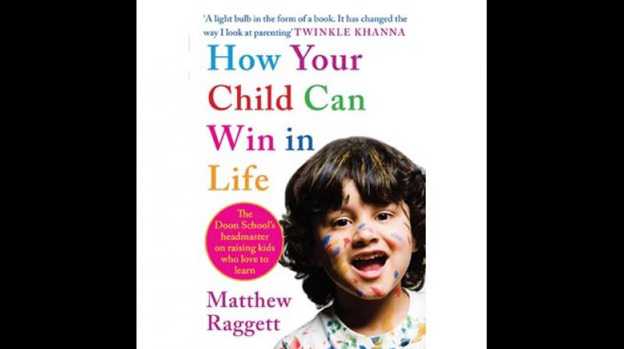 'We all want our children to succeed in life – do well at school, get the right jobs and be happy. But are we doing enough to get them there?' Divided into eight chapters with a beautiful introduction, Matthew Raggett's book opens with this important question. Raggett has penned down years of his experience as an educator, his earnest thoughts and honest insights in this magical book that will be known for its simplicity.
He throws a cautionary statement at his readers of the book not belonging to the category of self-help books or manifestos. His 'simple view' is that 'we need to create children who love to learn, and the way to do this is to raise kids who are calm, curious and conscientious.' Starting from the introduction, he convincingly elaborates on the craft of teaching reading, writing and speaking in children along with the importance of play in the development of personality traits. Raggett's crystal vision is reflected in one of his statements 'Creating the environment in which your child, or someone else's child, can grow into the person you hope they will become is what education, in the broadest sense, is all about.'
The first three chapters remind one of Francis Bacon's essay Of Studies where he says 'Reading maketh a full man; conference a ready man; and writing an exact man.' Using Purkal's example, Raggett appreciates their work of 'turning damaged frightened children into articulate and confident young men and women' and reminds his readers of the power of education and the mere act of reading. He urges parents to read as well as it will lead to children modelling their behaviour. Describing the two components of speech, he explains why it is imperative for parents and educators to focus on their child's diction and fluency as speaking influences the fluency of our thinking. He describes spoken word, music and movement as a powerful learning technique when combined.
Subsequently, the book is filled with references to poems, anecdotes, projects and views by edupreneurs such as Sugata Mitra, along with TED talks and other relevant videos. He urges parents to listen to Robert Munsch reading The Paper Bag and learn the art of reading stories to their little ones. A favourite has to be him quoting Kahlil Gibran's The Prophet.
It's worth noting that Raggett understands the world of educators, parents, and students separately and breaks down the process for each to see the cracks that prevent a child's success in life. While pointing out the "millennial problem" of instant gratification through the world of internet, he also highlights the unrealistic expectations of parents from their children 'to learn things earlier and earlier for them to be successful.' He asks whether parents make 'a pen, paper and a table accessible' to their children as opposed to a screen. This reminds one of the several parents who have readily replaced play and natural surroundings and objects with the addictive screen. He also believes that 'play, sports, games and crafting prepare the child for writing' while pretend play is good for problem-solving and cognitive-linguistic development along with improving self-regulation and impulse control.
Further, he has advocated for conscientiousness, empathy, grit, and resilience as being the key to success; these are developed through rich relationships, vulnerability to obstacles and discomfort. Talking about the homework myth, the author questions the need for tuitions when both the child and his or her parents are clueless about what's going on in the school.
The last two chapters are a bonus as the brilliant educator maps out the way for parents to find the right school for their child; the final chapter creatively describes the ABCs of Learning through fun and easy to remember adjectives that further simplifies the triangle between the child, the parents, and the teacher while focusing on the bridge between school and home.
Finally, The Doon School's headmaster advocates for children getting the freedom to be children and learn from the beautiful journey of life. It is one of the most refreshing books to appear in a few years on education.
10 Professional Development Books Teachers Can Read with a Kindle Unlimited subscription
Here are 10 of our favorite books for teachers that are available to read for free with a Kindle Unlimited subscription (right now).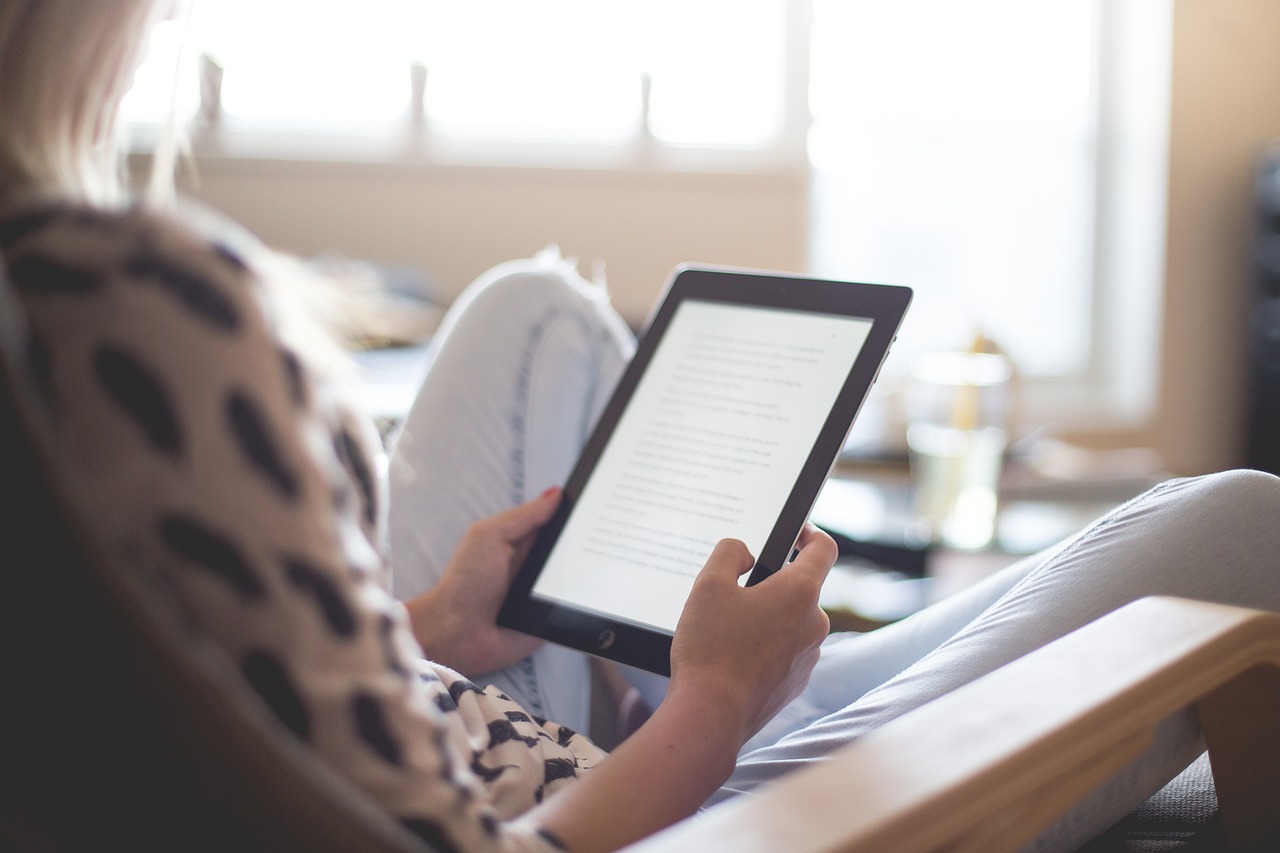 Kindle Unlimited is a monthly subscription that offers unlimited access to over 2 million digital titles including popular novels, new releases, magazine subscriptions, and more.
Teachers can access Kindle Unlimited's books, magazines, and audiobooks on any device — you don't need to own a Kindle. Download the books on your phone, tablet, or computer and access up to 10 titles at a time.
Kindle Unlimited is free for the first month and costs Rs. 169 per month after your free trial ends. Click here to check out Kindle Unlimited.
Here are 10 of our favorite books for teachers that are available to read for free with a Kindle Unlimited subscription (right now).
Why Don't Students Like School?
Why Don't Students Like School?: A Cognitive Scientist Answers Questions About How the Mind Works and What It Means for the Classroom (2nd Edition) by Daniel T. Willingham turns his research on the biological and cognitive basis of learning into workable teaching techniques. This is a valuable resource for both veteran and novice teachers, teachers-in-training, and for principals, administrators, and staff development.
Virus vs. the Internet
Virus vs. the Internet: A practical handbook for schooling during and after the pandemic by Prof. Sugata Mitra is for parents, teachers, educators, and people interested in children and learning. It is a practical and usable handbook of 15 ideas that will help you to enable children to learn, at home, at school, or virtually over the Internet. These ideas are developed from Prof. Mitra's work over the last 22 years on how and what children can learn by themselves.
How To Talk So Little Kids Will Listen
How To Talk So Little Kids Will Listen: A Survival Guide to Life with Children Ages 2-7 by Joanna Faber deals with struggles familiar to every parent, relative, teacher, and childminder. How do you respond to a toddler who won't brush his teeth? The preschooler who pinches the baby? The child who throws everything she can reach?
Organized according to everyday challenges and conflicts, and including real-life examples and the series' trademark cartoons, this book is a survival manual of communication tools, including a chapter that addresses the special needs of children with sensory processing or autism spectrum disorders.
Design Your Mind
Design Your Mind: Everyday Tools to Make Every Day Better by B.W. Cribb is a guide to mastering your mind – to boost creativity, improve decision-making, enhance happiness, authenticity, and reduce stress. Backed by 30 years of involvement in sensory biology and behaviour, science communication, and a lifetime of experience with the weird and wonderful, BW Cribb empowers us with new ways of thinking and being.
Introducing Artificial Intelligence
Introducing Artificial Intelligence: A Graphic Guide 4th Edition by Henry Brighton & Howard Selina is an illustrated introduction to this fascinating area of science.
The Essentials of Vedic Mathematics
The Essentials Of Vedic Mathematics is a book that shows you how to master Vedic mathematics independently, without the help of an expert. The book is designed in such a way that it is useful and understandable to a wide audience.
Introducing Psychology
Introducing Psychology: A Graphic Guide 4th Edition is an illustrated introduction to the main "schools" of thought and the sections within psychology including Introspection, Biopsychology, Psychoanalysis, Behaviourism, Comparative (Animal) Psychology, Cognitive Approaches (including the Gestalt movement), Social Psychology, Developmental Psychology, and Humanism. The key figures covered include Freud, Pavlov, Skinner, Bandura, Piaget, Bowlby, Maslow, and Rogers, as well as many lesser-known but important psychologists.
How to Win Friends and Influence People
How to Win Friends and Influence People by Dale Carnegie is a well-researched and comprehensive guide that will help you through these everyday problems and make success look easier. You can learn to expand your social circle, polish your skill set, find ways to put forward your thoughts more clearly and build mental strength to counter all hurdles that you may come across on the path to success.
The Hole in the Wall
The "Hole in the wall" experiment of 1999, where a computer connected to the internet was embedded into a wall in a slum in New Delhi is well known. This is a new and updated edition of Prof. Sugata Mitra's work between 1999 and 2021. The Covid-19 pandemic, having all but destroyed the existing and decaying system of education from the past centuries, created an intense interest in the ability of children to take charge of their own learning. The hole in the wall was now appearing in every home. This book contains the entire text of the original book as well as an update to subsequent work.
Rumi's Little Book of Life
Translated by Marayam H Mafi & Azima Melita Kolin, Rumi's Little Book of Life is a beautiful collection of 196 poems by Rumi, previously unavailable in English. Translated by native Persian speakers, this collection will appeal to Rumi lovers everywhere.
Hope this list helps. Please do comment and help us and our readers discover many more useful books that are available with Kindle Unlimited.
Please note the Kindle Unlimited collection is dynamic and the book availability changes with time.