Are the RTE Act and the Right of Minorities Act playing well together?
Two different High Courts following the same precedent of the Supreme Court have landed up with two different judgements based on different interpretations of the law. There is an urgent need to reconcile the RTE Act with the Right of Minorities Act to make education truly universal.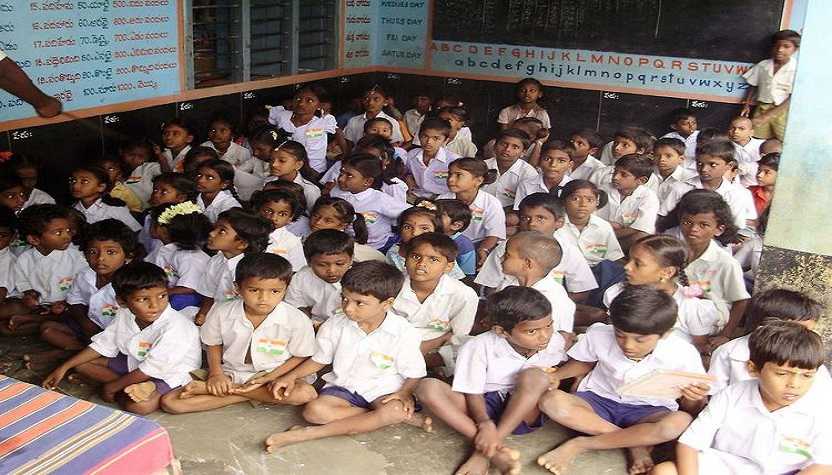 The law of the land has passed 2 contrasting verdicts on the same issue in the education sector. Let's have a look.
On June 10, the Kerala High Court passed a remarkable verdict where it ruled that Section 16 of the RTE Act 2009, that spells out the no-detention policy, is applicable to minority educational institutions as well (Sobha George v. State of Kerala). However, it is noteworthy that the Supreme Court had exempted minority schools from the purview of the RTE Act in Pramati Education and Cultural Trust v. Union of India (2014).
While passing its judgement, the High Court located this obligation not in the Act but under Article 21 of the Indian Constitution, which guarantees right to life and liberty. It ruled that the no-detention policy (NDP) is in the "best interest" of the child and could independently be considered a fundamental right.
How does this judgment affect the dynamics between minority rights and rights to education? While this judgment is indeed innovative, is it necessarily good?
How do the RTE Act and minority rights interplay?
The Article 21A recognises the right of all children aged between 6 and 14 to free and compulsory elementary education. The RTE Act in turn facilitates this right by elucidating supporting rights, identifying the duty-bearers and establishing administrative structures to enforce these rights. The problem arises because the generic scope of the RTE Act seems to be in conflict with the specific contexts of the Rights of Minorities Act to establish and administer educational institutions of their choice under Article 30. That right, however, is not absolute.
Regulations for maintaining academic standards, ensuring proper infrastructure, health and sanitation, etc. could be imposed on minority schools as well. Further, a government-aided minority school cannot discriminate against students on grounds of religion, race, caste, language in the matters of their admission (Article 29(2)).
The Pramati (Supreme Court) judgement was erroneous on 2 counts. First, it failed to notice that besides the 25% quota in Section 12(1) (c), the RTE Act also has provisions on infrastructural norms, pupil-teacher ratio, prohibition on screening tests and capitation fee and ban on corporal punishment. Far from infringing upon the 'minority character', these provisions benefit both the students and community. Secondly, it did not consider the fact that the government-aided minority schools stand on a different footing from their unaided counterparts and are more open to regulations than the latter.
Earlier, the Karnataka High Court similarly refused to apply NDP to minority schools as it rightly considered itself bound by Pramati judgment. Interestingly, the Kerala High Court, beginning with the same premise, ended up with the opposite result! The significance of the Sobha George verdict, therefore, lies not only in making certain provision of the RTE Act applicable to minority schools but route taking for making it happen. The courts reasons: "… RTE Act has no application in a minority school, whether aided or unaided. However, the Court has to examine whether Section 16 of RTE Act is a mere statutory right or can be treated as a fundamental right expressed in the form of statutory provision."
A key positive take away from this judgment is that certain provisions of the RTE Act have been recognised to have a universal appeal, even if the Act in itself lacks it. However, it is completely within judicial discretion to determine which provisions are these. Prior to the Pramati judgement, courts had consistently upheld those regulations that would actually serve the interests of students and the minority community. As the RTE Act and rules fell in a many of these regulations, the Pramati judgment practically forecloses this line of reasoning.
Bringing clarity in the law
While the Sobha George judgment has done an excellent job of opening up possibilities of applying different provisions of the RTE Act on minority schools using the Article 21 route, it simultaneously compels us to rethink on the role of judicial precedents.
The two contrasting judgments of the High Courts on the same issue while paid allegiance to the same Supreme Court precedent one can't help but notice the ripple effects of both. This makes the overall position of law unclear arising from an erroneous opinion by the highest court. In Common Law, a lower or a latter court cannot displace the judgment given by a higher or a prior court merely because it has a different perspective. This is what makes that judgment 'binding'.
The question here is not only about NDP. The issue is the obligation of the superior court in laying down a clear binding law for all subordinate courts. The Sobha George case may immediately benefit thousands of children in Kerala, yet conflicting judgments adversely affect realisation of rights of all children equally. A 'constitutionally-permissible balance' between right to education and minority rights requires an interpretation that makes them mutually reinforcing rather than irreconcilable. We hope that the Supreme Court: (i) re-examines the positive (establishing and administering educational institutions for the welfare of minorities) and the negative (protection against imposition of majority language or culture) aspects of educational rights of minorities; and (ii) appreciates the special case for guaranteeing right to elementary education universally and equitably.
Image Courtesy: vidhilegalpolicy.in
Smile Foundation and Shell Launch STEM Project on Pi Day
The initiative will benefit less-privileged students from government schools.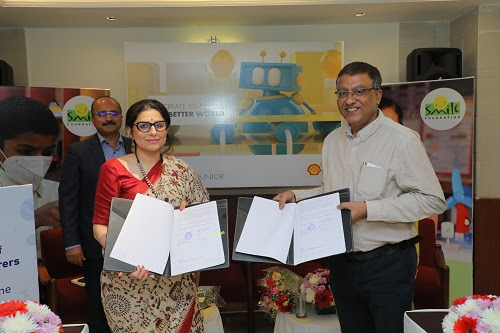 On the occasion of International Pi (π) Day, Smile Foundation and Shell launch 'NXplorers Junior' programme in three Indian states. NXplorers is Shell's global flagship Social Investment STEM (Science, Technology, Engineering, and Mathematics) educational programme aims to benefit over 25,000 children during the first year by enabling them to understand, navigate and address local and global challenges, as underlined in the Sustainable Development Goals (SDGs). NXplorers is also aligned with the National Education Policy 2020 and delivers societal benefits.
The innovative initiative will benefit less-privileged students from government schools and affordable private schools, studying in rural and hard-to-reach areas in the states of Andhra Pradesh, Telangana and Kerala. Its design also includes endeavour to create awareness amongst parents on the importance of STEM education, especially for girl children.
"Shell firmly believes that, provided with the necessary skills and guidance, young people can be a driving force to find sustainable solutions to the major global challenges of our time. Launched in 2018, Shell's global flagship STEM programme NXplorers is aligned with the National Education Policy 2020 that aims to transform India into an equitable and vibrant knowledge society. With the Smile Foundation partnership, we aim to expand this programme to Andhra Pradesh, Kerala, and Telangana and offer young minds the platform to design sustainable solutions to ease the pressure on food, water, and energy," said Ms. Latika Taneja, Head of Corporate Relations – India.
The programme is being rolled out in concurrence with the educational authorities of the respective state governments. Besides students, teachers, parents and communities are involved actively while implementing the programme so that it remains sustainable in the long-term.
"We are excited to roll out this innovative programme in India. We are hopeful that our children will not only leverage STEM education in building their future career but also will grow up and develop leadership ability in finding sustainable solutions in various walks of life," said Mr. Santanu Mishra, Co-founder & Executive Trustee, Smile Foundation.
The NXplorers Juniors will train both 6th and 7th grade students. NXplorers Juniors Level-I course will be delivered through a combination of teacher's guide, PowerPoint slides, and several instructional videos. The facilitator guide will outline the essentials to be covered in each session, exercises, discussion, checkpoint questions, a summary, assessment, and research to be undertaken by students after the session.
The United Nations Sustainable Development Goals (SDGs), exploring SDG Solutions, researching global goals, and developing a challenge and choosing a solution etc. are covered in the NXplorers Juniors Level-1.
NXplorers – Learning for a Life Time, envisions to provide a minimum of 3-5 years of NXplorers exposure to the students at various levels. The objectives include developing strong knowledge and skill set among students so that local and global challenges can be addressed by them. Developing sustainable models of implementation by engaging teachers, school leaders and communities effectively, creating awareness amongst parents regarding the importance of STEM education, especially concerning girl education are part of the overall goals.
About Smile Foundation
Smile Foundation is a national development organization directly benefiting over 1.5 million underprivileged children and their families every year through more than 400 welfare projects in education, healthcare, livelihood and women empowerment spread across 2,000 remote villages and urban slums in 25 states of India.
About Shell
Shell is one of the most diversified international energy company in India with over 10,000 employees and presence across upstream, integrated gas, downstream, renewable energy, and deep capabilities in R&D, digitalisation, and business operations; with a retail presence across six states – Karnataka, Tamil Nadu, Telangana, Maharashtra, Gujarat, and Assam.