Child Welfare: What More Can Nagaland Do?
The Nagaland state government has allocated close to 14% of its budget to children, but a closer examination reveals that 89% has gone to education while 1.1% has gone to health and 0.65% to protection. This has led to many other developmental problems which can only be addressed by a prudent budget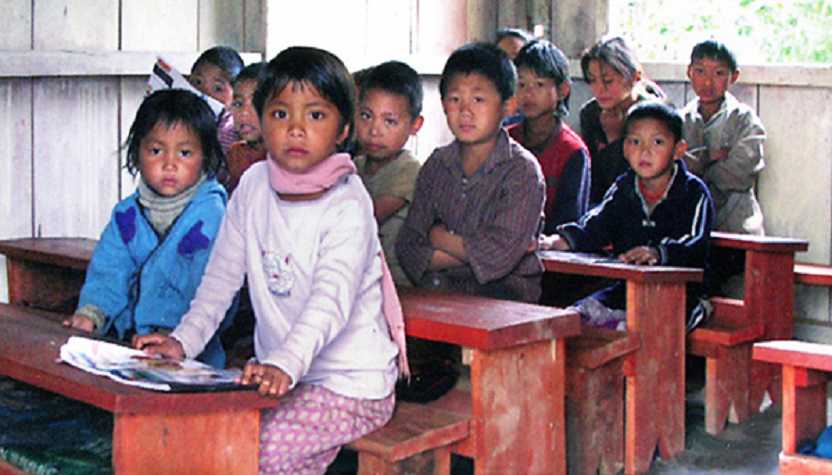 Obscured by state budgetary statistics, Nagaland has reason to celebrate. A recently released report has lauded the Govt of Nagaland for allocating adequate funds for children, setting an example for other states to follow. The report titled, Budget for Children in Nagaland 2015-16, notes: "Children in Nagaland have been allocated 13.14% share in the Nagaland State Budget 2015-16. This is much more than the share allocated by other North Eastern States like Meghalaya (4.53 %), Assam (5.57 %) and Tripura (2.68 %). It is heartening to note that the State has allocated a substantial share of its budget for children".
The report was prepared by HAQ: Centre for Child Rights, Delhi, and North Eastern Social Research Centre, Guwahati. This isn't the first time that the state has allocated a sizeable chunk of its budget to children. Rather it has been a consistent performer with 11.15% of the state budget allocated in 2013-14 and 11.98% in 2014-15.
The report states that India is among the few countries that have recognised the need of child budgeting. Former Finance Minister Mr P Chidambaram recognised the need of showing funds allocated for children separately. Even Statement 22 of the Union Budget enumerates the financial commitment of the Union Government to children in a particular year. However, so far no Indian state has followed the example of the Union Government in showing separately the funds allocated for children. The report invites the Government of Nagaland to be a pioneer by introducing the child budget in Nagaland in line with the gender budget. If Nagaland has pioneered the communitisation initiative and succeeded in its implementation, it can also be the first State to introduce the concept of child budget in India said the report.
While the budgetary allocation of the Nagaland government shows its commitment to children, the report also goes on to share numbers that reveal the pathetic status of a section of the State's children. It notes that school dropout rate is high in Nagaland. According to the Union Ministry of Human Resource Development, the dropout rate is as high as 38.5% at primary school level, 47.7% at upper primary school level and 53.6% at the secondary school level; these figures are indeed embarrassing for a state and for a country which boasts of reforms like RTE and SSA.
The Dailies of Nagaland are reporting an increasing number of child labourers in towns and cities of Nagaland. A survey mentions of over 9,000 child labourers working as domestic workers. Another disturbing trend is the phenomenon of child soldiers in Nagaland. The WEEK magazine noted that there are around 500 child soldiers in Nagaland and this number seems to be increasing every year. According to the Child Rights Index of HAQ Nagaland is the worst in the area of crimes against children and by children, in proportion to its population.
These abysmal statistics and facts are enough for anyone to question the usage of the budgetary resources and how come they haven't addressed these concerns? For this we will have to zoom into the allocation of funds to different sectors to understand their use, implementation and impact.
The report by HAQ and NESRC divided children-centric programmes and schemes into 4 sectors – education, development, health and protection. The allocations made to the above sectors equal the total budget allocated for children. Data sliced this way shows that a whopping 89.70% of the total child budget is allocated for schemes and programmes dealing with education. Of the remaining 10.30%, 8.55% is assigned to their development, 1.10% for the protection sector and a meagre 0.65% for health. Thus the first observations here can be that there is a highly skewed distribution of funds across sectors.
Now let's dive deeper into the reasons for this unreasonable allocation to education. It seems that the planners are harbouring a misconception that growth and development of children is possible when a large chunk of money is spent on education. This is an erroneous understanding. Children benefit from education when they enjoy good health.
Let's connect the dots with malnutrition and anaemia. According to the Census of India 2011, every second child in India is malnourished that's 50% of the child population. As many as 79% of children in the age-group 6 to 35 months are anaemic. Anaemia can adversely affect children because at an age when their bodies, especially brains are fast developing, there is lack of iron supply. Medical research shows that a lack of iron leads to permanent cognitive defects denying full mental and emotional development.
Therefore it seems obvious now that children should be healthy before they enter schools. This would need more investment in the health sector and maternal health care. The Nagaland Economic Survey 2014-15, while revealing positive growth in health indicators, notes that Nagaland is ranked the lowest in the availability of skilled personnel to aid child deliveries. This indicates the need for more investment in the primary health care sector.
Nagaland can take a page out of Thailand's book here. In 1977, Thailand had an over 51% malnourishment rate among children. By the early 1990s, the same figure declined to just 17%. The credit for this improvement goes to the direct nutritional programmes implemented by the Thailand government. It launched large focused programmes on nutrition and backed them up with huge fund allocations. Following the example of Thailand, Nagaland can increase its allocation of funds for health sector and introduce programmes that aim to improve child nutrition.
The protection sector too is demanding more attention today given the higher rate of crimes against children and crimes committed by children in Nagaland. As of now, the emphasis is on rehabilitating children in conflict with law. While this is important, the prevention of crimes needs to be equally stressed. A meagre 1.10% of child budget is certainly not sufficient by any stretch of imagination to provide a secure atmosphere for children to grow. More allocation of funds in this sector is needed for a secure, safe and healthy growth of children.
The national average of children in India's population is 37% while that of Nagaland is 41%. It is imperative that the state government continues to set aside a substantial share of its budget for the welfare of children, it is equally important to distribute it prudently across sectors. The health and protection sector need higher allocation in Nagaland.
Images used for representational purposes only
NIOS celebrates 33rd Foundation Day
Dr. Subhas Sarkar addresses the 33rd Foundation Day Celebrations of NIOS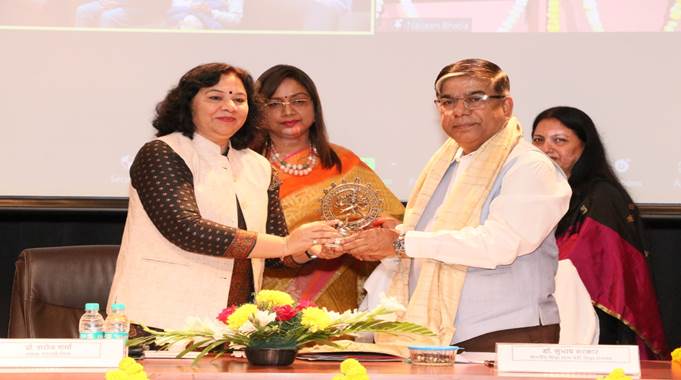 Union Minister of State for Education, Dr. Subhas Sarkar addressed the 33rd Foundation Day Celebrations of NIOS as the Chief Guest.
The function was attended by senior officials of the Ministry of Education, Chairpersons of educational institutions, Heads of Departments, officers, and staff of NIOS. Prof. Naval Kishore Ambasht, former Chairman, of NIOS and Pro-Vice Chancellor, of the Central University of Haryana, Prof. Sushma Yadav graced the occasion.
Dr. Subhas Sarkar in his address appreciated the various programmes and schemes of NIOS and said that NIOS is lighting the lamp of knowledge all over the world. Talking about the Azadi Ka Amrit Mahotsav, he mentioned that today's children will be young people in the age group of 30-40 years on the completion of 100 years of independence and will be responsible for building our nation.
He said that the Ministry of Education has entrusted NIOS with several responsibilities such as developing inclusive education resources, expanding the open and distance education system in states/UTs, translating all courses into more languages as required, creating Indian Knowledge Tradition based courses and propagating Indian culture by translating them into major foreign languages. He also praised the programmes of NIOS enrolling 10 crore adults under 'Basic Literacy Assessment', training of in-service teachers, Gender Green Project, and training in Yoga. He said that Indian Sign Language as a subject at the secondary level has been acknowledged on national and international platforms. He described the launch of an e-library called 'DEEP' by NIOS as a big step forward.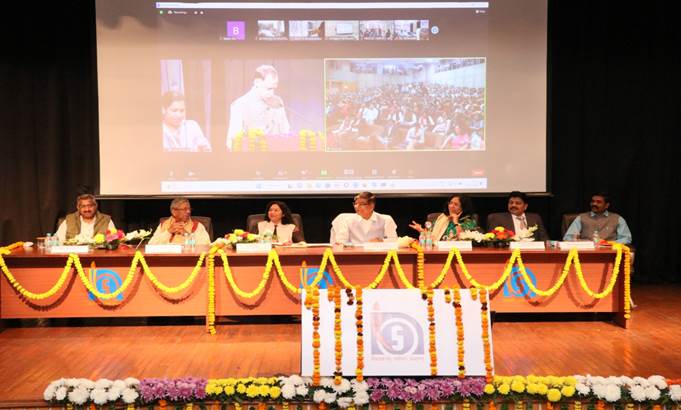 Prof. Saroj Sharma spoke about the journey of 33 years of NIOS and highlighted the special achievements. She said that NIOS is one of the two National Boards of Education under the Ministry of Education, which provides school education through Open and Distance Learning (ODL) for secondary, senior secondary, and vocational education. She elaborated on the role of NIOS in the field of education, efforts being made by NIOS for the successful implementation of the New Education Policy, Virtual Open School, Digital Library (DEEP), NEPIA Project, MoU with Ministry of Defence for Agniveer Project, setting up of Mukta Kaushal Kendras and subjects offered under Indian knowledge Tradition.
It was also conveyed by her that a curriculum called 'Aarambhika' is being developed by NIOS for catering to the Indian Diaspora.
A documentary based on the journey of 33 years of educational endeavours of NIOS was presented on the occasion. In this documentary, 'All England Badminton winner Pullela Gopichand said that most of the players in his badminton academy are getting an education from NIOS.
NIOS alumni, Ms. Niranjana and Vinod Kumar Chaudhary were also felicitated on the occasion. Shri Vinod Kumar said that only due to his education in NIOS, he was able to get the credit of making the Guinness Book of World Records 10 times (8 in Typing and 2 in sports). A proud learner of NIOS, Ms. Niranjana is a successful ventriloquist. Prof. N. K. Ambasht, former Chairman, NIOS said that in this age of technology, innovations must lead to developing 'standalone' courses for the Indian Diaspora, to achieve the goals of the National Education Policy- 2020. Pro-Vice Chancellor, Prof. Sushma Yadav said that the role of NIOS increases in the light of New Education Policy. NIOS has such potential that the institute will be able to achieve the ambitious goals of National Education Policy 2020 in the coming years.
The half-yearly magazine of NIOS 'Pragyan' was released by Dr. Subhas Sarkar on this occasion.