Designing For Inclusion
Whether we are framing laws, recruiting employees or designing products, approaching these through the inclusiveness lens is a great starting point to create a more accessible world for persons with disabilities.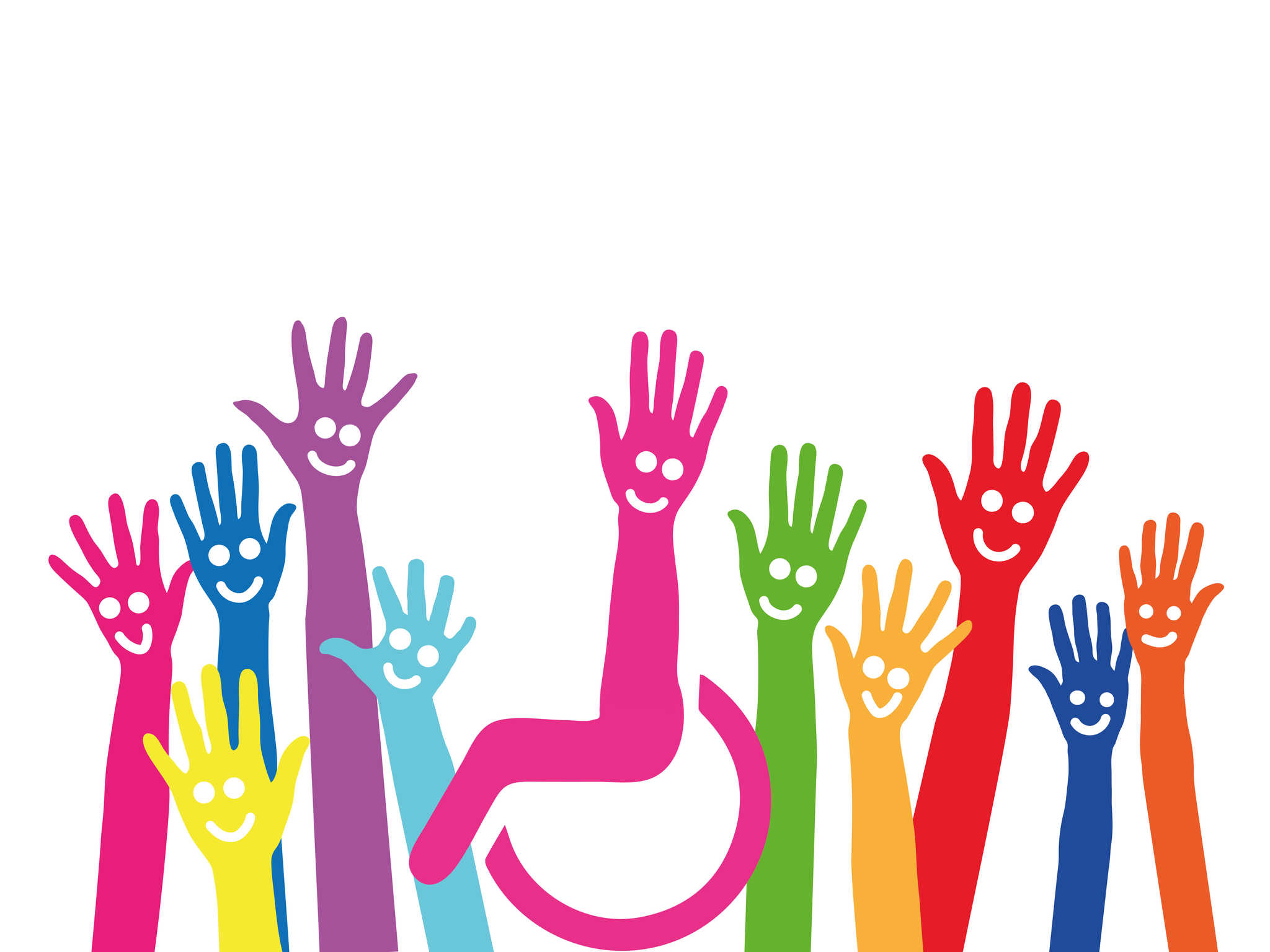 Designer, lawyer and artist Elise Roy says, "When we design for disability, we all benefit." I cannot agree more. We all have some senses that are more heightened than others. We are used to supplementing them with correcting lenses or hearing aids to amplify our senses that are not functioning too well. Whether it is the books with large prints or the ability to text message over our mobile phones, we have experienced how these inventions have benefitted us all.
In today's knowledge economy, we have an opportunity to redefine disability if we are careful enough to design with empathy. Although we agree that we need to be more inclusive, we struggle to find meaningful ways to make this a priority in real life. The question is, how do we change the narrative?
We Are All Disabled
A starting point would be to recognise that we all stand a chance at experiencing disability. Whether as a result of ageing, illness or unfortunate accidents, we could lose our perfect vision, hearing or mobility.
We also may experience disability through what our loved ones go through. My own experience as a parent of an eight-year-old son on the autism spectrum has taught me why we need to be more inclusive in our thinking. Understanding neurodiversity has not only improved my understanding of his special needs but has also helped me recognise his special abilities.
If we can design our infrastructure, education, jobs, and the social system in general to accommodate the various needs of people living with disabilities, we will immensely benefit from richer perspectives and a happier world.
Framing Laws For Inclusion
Historically, the law has been used to fight discrimination. Take, for example, the women's rights movement — despite facing resistance from many factions, the power of the law has been used to provide women with equal entitlements at the workplace and give them equal rights to inheritance of property. These entitlements would have never been granted if not for the provisions of the law mandating them. Change in societal attitudes has always followed change by way of progressive laws.
The tools of law, if used with empathy, can fight for inclusion and empower the disabled community in their fight for equal opportunities. For example, in the United States, the Americans with Disabilities Act of 1990 (ADA) mandates employers of persons with disabilities (PWD) to provide employees with reasonable accommodations. These include adaptive technologies—a computer with voice output for an employee who is blind or has low vision, real-time captioning for conferences for employees who are deaf or hard of hearing—so that the employee can effectively discharge their functions.
On the other hand, in India, the Rights of Persons with Disabilities Act, 2016 (RPWD Act) is silent on the requirement of employers or schools to provide adaptive technology. In a digital era where adaptive technology is seen as the game-changer for PWD, such a grave omission in the provisions of the law will set our growth as an inclusive society back by a few decades.
Our legislators and policy framers must design with inclusion in mind—they must equip persons with disabilities with the rights to realise their full potential. Any other halfhearted measure will only be a huge disservice to the millions of people living with disabilities in India.
The Power of Designing For Universal Access
The Equality Act of 2010 of the United Kingdom requires all taxis to be wheelchair accessible. By mandating such inclusion, the UK government not only ensured that accessibility standards are met but also that such access does not mean huge expenses for taxi owners and manufacturers.
The functionalities required for an accessible vehicle were viewed as any other functionality in the car—such as a child lock feature—because they were included in the design blueprint. Had this not been mandated by law, the costs of adding the feature on an ad hoc basis would have been prohibitively high.
Today, such vehicles not only provide greater independence to persons with disabilities, but also benefit the elderly, people travelling with luggage, people with knee problems, and so on.
While the Indian RPWD Act does require the government to take suitable measures to provide access to transport, it remains to be seen if this law will be implemented effectively.
Designing For Access to The Workplace
Our recruitment approach must become more inclusive. In 2013, we started a programme called 'Autism at Work' at SAP, where I work, to employ people from the autism spectrum. Currently, we have about 127 people from the autism spectrum working in 20 different roles across 10 countries. By 2020, SAP intends to employ a total of 650 such employees. SAP created process variants implemented through the 'Autism at Work' programme to source, screen, train, onboard and retain individuals in the autism spectrum. These practices accommodate different-enough practices to create a meaningful comfort level for candidates and employees in the autism spectrum.
This is only a small step in the right direction. We have realised that if we identify the right roles for the right people and make some reasonable accommodations, a person on the autism spectrum ends up being a high performer within the employee pool. For example, in roles such as software testing or IT technical infrastructure management, people on the autism spectrum, who have an innate ability to focus and great attention to detail, have performed extremely well.
But job performance is not only the only area where the programme is meeting expectations; other benefits like employee retention (more than 90 per cent), innovation (two patents co-filed by a colleague with autism) and better customer/community relations through the creation of the Autism at Work Summit.
Rethinking The Problem Statement
Every innovation we embrace starts as a simple attempt to solve a problem. Audiobooks were originally designed for the visually impaired. How a fully-abled person uses it today—to make their commute more productive—is merely another application.
Designing solutions with a broader problem statement will only help develop better products. Can we, perhaps, reframe the problems that we solve on a daily basis?
During the 2016 Rio Paralympics 1500 meters race, the top four finishers in the T13 category (which caters to visually impaired competitors) ran faster than the gold medal winner in the regular Rio Olympics. In a truly inclusive world, the results of the race in the Rio Olympics would have seen a different winner. And that's what designing for inclusion would truly mean.
About the Author
V R Ferose is the Senior Vice President and Head of SAP Academy for Engineering. He's is a trustee at Autism Research Trust, which supports research at the Autism Research Centre, Cambridge University. Apart from this, he is a director on the board of Specialist People Foundation and the founder of the India Inclusion Foundation/India Inclusion Summit. He's co-authored 'Gifted,' a best-seller on people with disabilities.
(This article first published on idronline.org, December 2017. Reprinted with permission. All rights reserved.)
Future of Education & Skilling in India
By making informed and intentional policy choices, critically evaluating and learning from the present and the past, and actively investing towards the larger purpose and shared vision of education, the future will be bright and promising.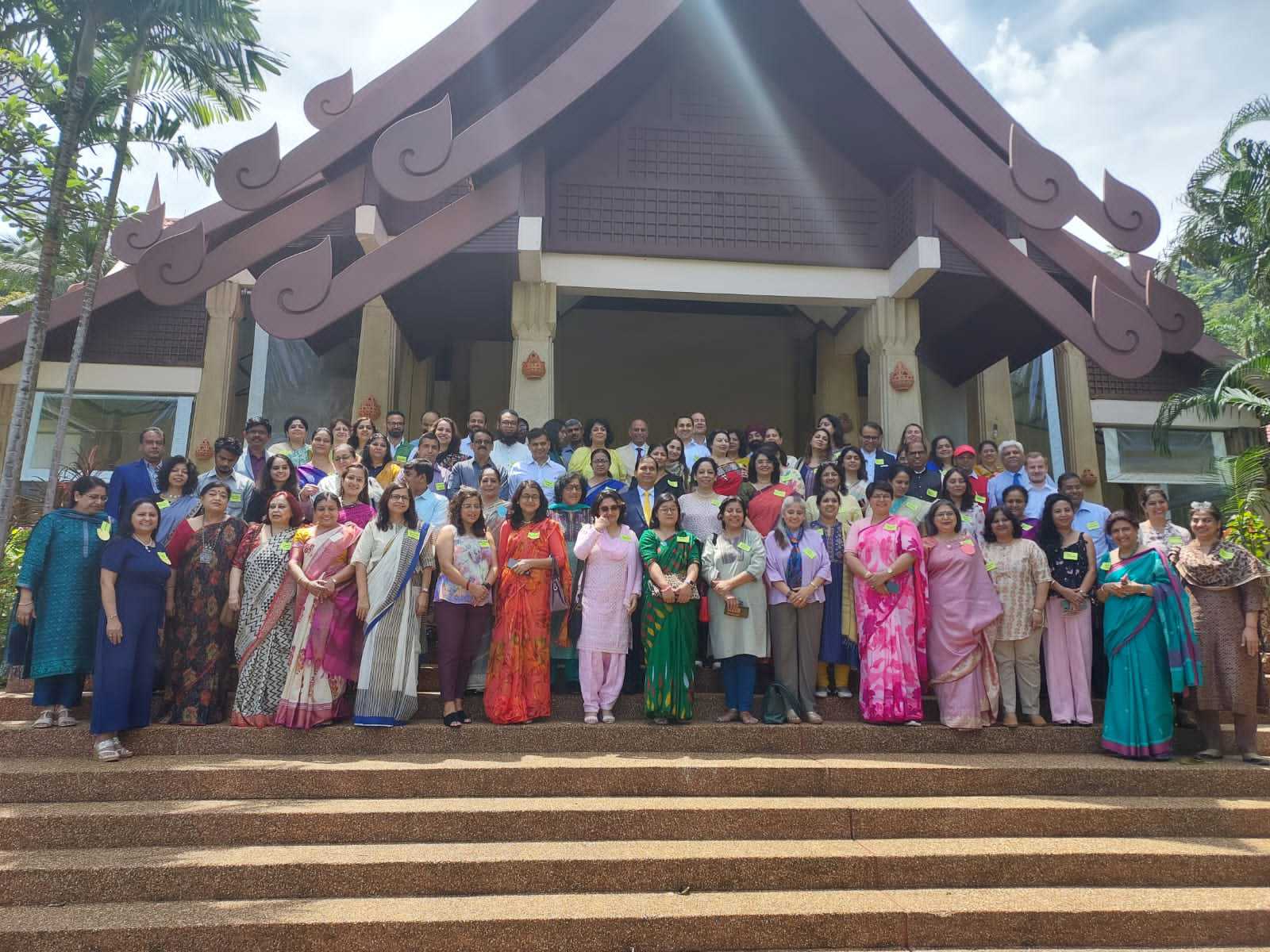 For the past two days, I was attending a school leaders' conference in Phuket, Thailand which was on the contemporary topic of the Future of education and skilling in India. The conference was organised by Goethe Institute, Germany, and was mesmerising. Through the conference I along with many education leaders from countries such as Sri Lanka, Pakistan and India learned about the importance of vocational skills in modern education.
Did you Know?
Less than 5% of the workforce in the age group of 19-24 received vocational education in India during 2012 to 2017. This contrasts with 52% in the USA, 75% in Germany, and 96% in South Korea.
Mahatma Gandhi in a poignant quote says: "The future depends on what we do in the present". India is moving towards becoming a developed country as well as among the three largest economies in the world. India will also have the highest population of young people in the world over the next decade. There will be 180 million youth that will be entering India's workforce in the next 15 years. And as of now, there is a massive skill deficit of 400 million people in the workforce, posing both a simultaneous opportunity and challenge. Hence, Teaching for the future, ensuring that students not only learn but more importantly learn how to learn provide high-quality educational opportunities will determine our country's future.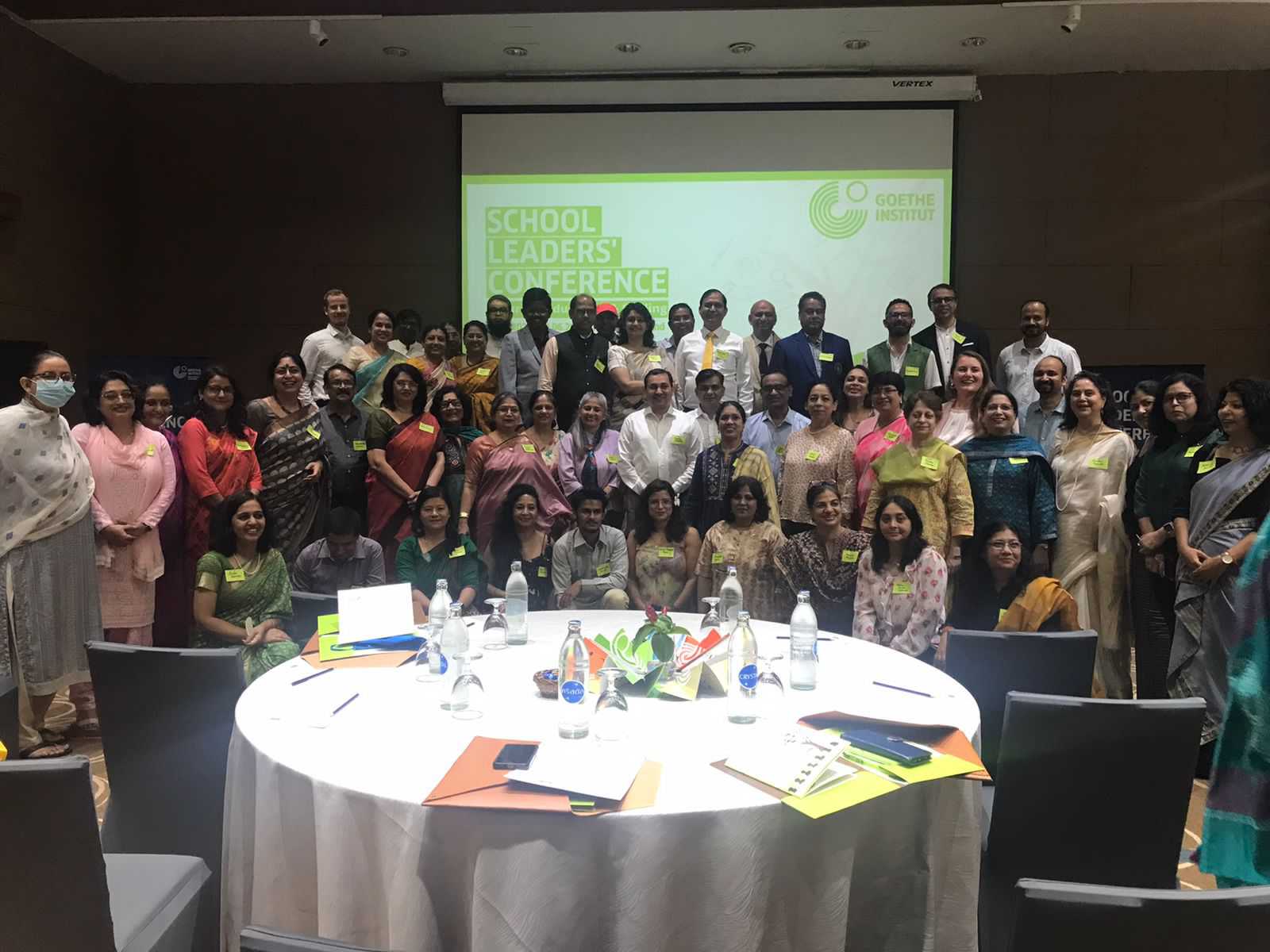 The National Education Policy of the Government of India has redefined the parameters of education in many ways. Vocational (Skill) education plays a very important in this policy.  The CBSE is in the process of devising curricula for vocational subjects. NEP 2020 says that the aim must be for India to have an education system by 2040 that is second to none, with equitable access to the highest-quality education for all learners regardless of social or economic background.
So, today, holding Education as the foundation of the future, I would like to throw a light into the future of education and skilling –
The first shift we believe will be a global shift in the need for a skilled workforce proficient in multidisciplinary learning. With the rise of big data, machine learning, and artificial intelligence, many unskilled jobs worldwide may be taken over by machines, while the need for a skilled workforce, particularly involving mathematics, computer science, and data science, in conjunction with multidisciplinary abilities across the sciences, social sciences, and humanities, will be increasingly in greater demand.
The second shift would be a move towards less content and more towards learning about how to think critically & creatively, solve problems, develop 21st-century skills, and absorb new material in changing circumstances.
Addressing ambiguous problems of the future would need not only technical proficiency but mental and emotional resilience to work alongside other people towards a common goal.  Hence, the third shift is a reconfiguration towards building life skills, and character that enables learners to be ethical, rational, compassionate, and caring, while at the same time preparing them for gainful, fulfilling employment.
The fourth shift would be a focus on high-quality interdisciplinary research across fields that must be done in India and cannot simply be imported.
the fifth shift would be Education rooted towards enabling Access, Quality & Equity which will provide all students, irrespective of their place of residence, with a quality education system, with a particular focus on historically marginalized, disadvantaged, and underrepresented groups.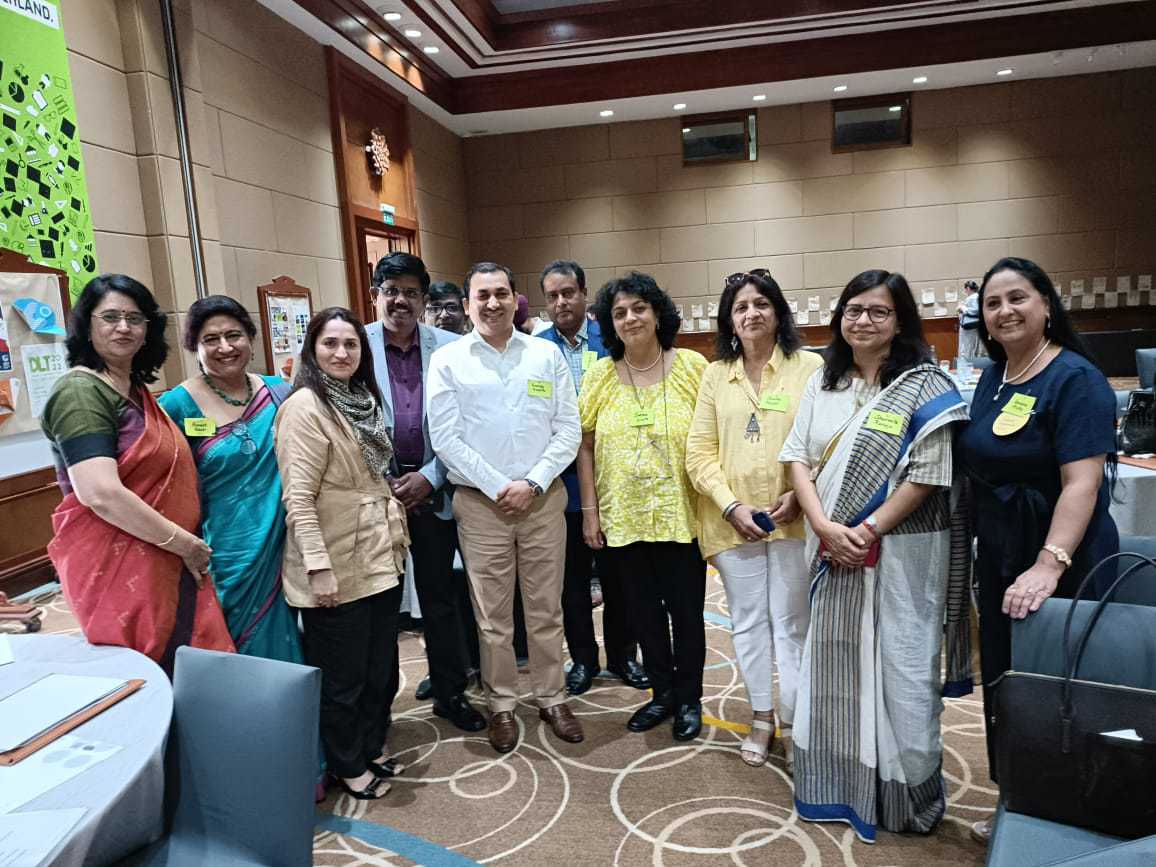 Another shift in the future would be envisioning an education system that's rooted in Indian ethos contributing directly to transforming India sustainably into an equitable and vibrant knowledge society. By leveraging Indian knowledge systems, it is inimitable artistic, language, and knowledge traditions, it would address local and global needs and instill national pride, self-confidence, self-knowledge, cooperation, and integration in its learners.All of this is aimed to be realised through a restructuring of the school curriculum that is aligned to the needs of students at different stages of their development.
Key reforms are undertaken reforming the current nature of school exams to move away from rote based to competency-based learning and assessments is another priority that is primed towards redefining education in the future.
The development of vocational capacities will also go hand-in-hand with the development of 'academic' or other capacities. Less than 5% of the workforce in the age group of 19-24 received vocational education in India from 2012 to 2017. Hence, in the future, Vocational education will be integrated into the educational offerings of all secondary schools in a phased manner over the next decade.
Towards this, secondary schools will also collaborate with ITIs, polytechnics, local industry, etc. Skill labs will also be set up and created in the schools in a hub and spoke model which will allow other schools to use the facility. Higher education institutions will offer vocational education either on their own or in partnership with industry and NGOs. They will also be allowed to conduct short-term certificate courses in various skills including soft skills. 'Lok Vidya', i.e., important vocational knowledge developed in India, will be made accessible to students through integration into vocational education courses.
As of now, currently, CBSE has started offering around 40 courses (including courses on Artificial Intelligence, Information Technology, and Design Thinking) at the Senior Secondary level which works towards imparting an education that is holistic, meaningful, and skill-oriented which instills among the youth a sense of usefulness and responsibility while also developing key 21st-century skills. In the future, initiatives like Online Entrepreneurship Program, and AI Curriculum can build a robust pipeline of creative and critical thinkers equipped with the right skills and attitudes to enable India in attaining inclusive economic growth and social development. The German dual system of vocational training is a time-tested successful model we can learn a lot from.
Last but not the least, the role technology plays in defining the future of education is much larger than we can ever expect. New technologies involving artificial intelligence, machine learning, blockchains, smart boards, handheld computing devices, adaptive computer testing for student development, and other forms of educational software and hardware will not just change what students learn in the classroom but how they learn, and thus these areas and beyond will require extensive research both on the technological as well as educational fronts.
As I quoted in the beginning, "The future depends on what we do in the present". I believe that our present holds a strong collective desire, actions, and policies to prepare for the future, and shape it too! By making informed and intentional policy choices, critically evaluating and learning from the present and the past, and actively investing towards the larger purpose and shared vision of education, the future will be bright and promising.
About the author:
Anurag Tripathi is Secretary, Central Board of Secondary Education (CBSE).