Designing For Inclusion
Whether we are framing laws, recruiting employees or designing products, approaching these through the inclusiveness lens is a great starting point to create a more accessible world for persons with disabilities.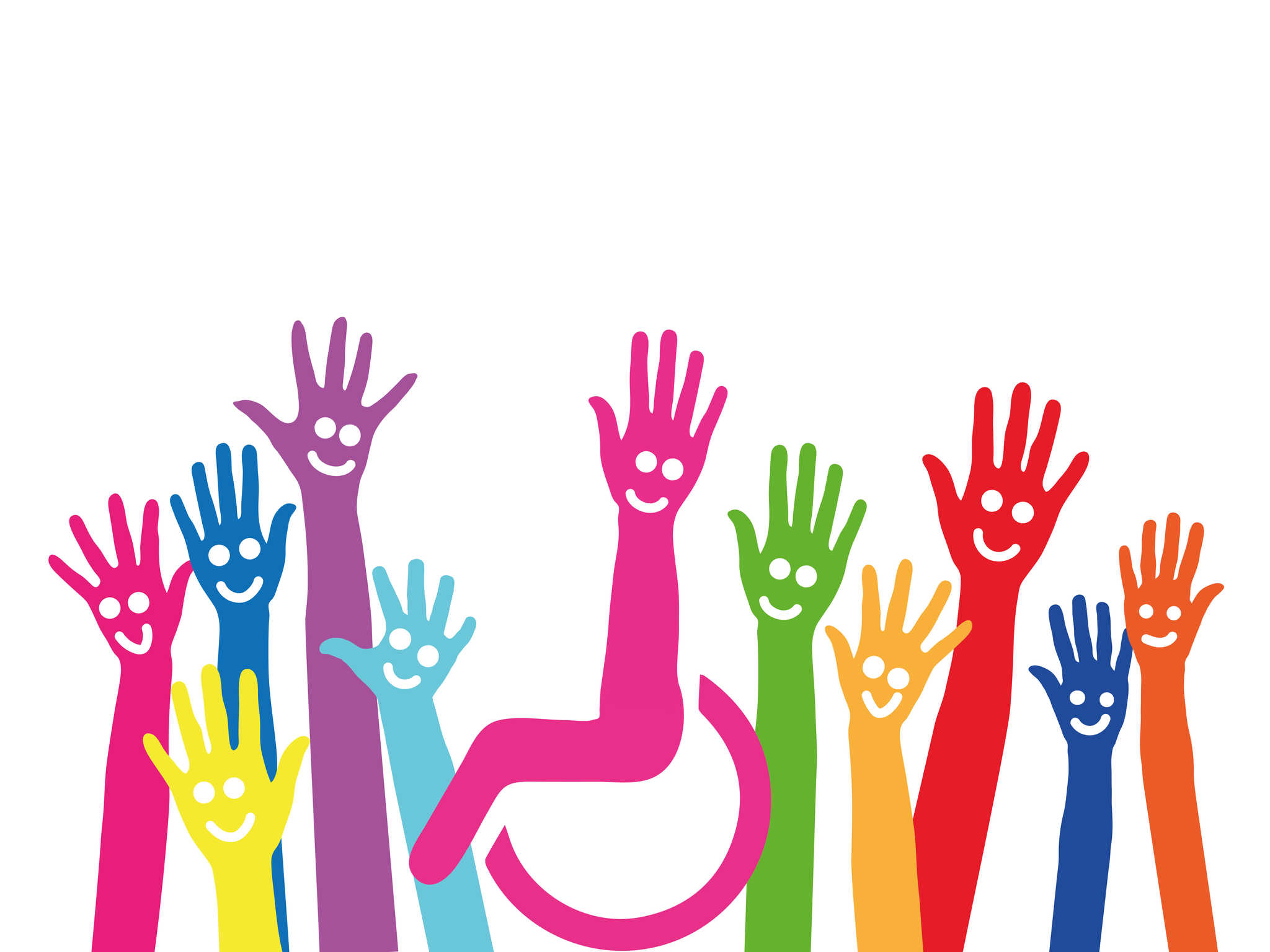 Designer, lawyer and artist Elise Roy says, "When we design for disability, we all benefit." I cannot agree more. We all have some senses that are more heightened than others. We are used to supplementing them with correcting lenses or hearing aids to amplify our senses that are not functioning too well. Whether it is the books with large prints or the ability to text message over our mobile phones, we have experienced how these inventions have benefitted us all.
In today's knowledge economy, we have an opportunity to redefine disability if we are careful enough to design with empathy. Although we agree that we need to be more inclusive, we struggle to find meaningful ways to make this a priority in real life. The question is, how do we change the narrative?
We Are All Disabled
A starting point would be to recognise that we all stand a chance at experiencing disability. Whether as a result of ageing, illness or unfortunate accidents, we could lose our perfect vision, hearing or mobility.
We also may experience disability through what our loved ones go through. My own experience as a parent of an eight-year-old son on the autism spectrum has taught me why we need to be more inclusive in our thinking. Understanding neurodiversity has not only improved my understanding of his special needs but has also helped me recognise his special abilities.
If we can design our infrastructure, education, jobs, and the social system in general to accommodate the various needs of people living with disabilities, we will immensely benefit from richer perspectives and a happier world.
Framing Laws For Inclusion
Historically, the law has been used to fight discrimination. Take, for example, the women's rights movement — despite facing resistance from many factions, the power of the law has been used to provide women with equal entitlements at the workplace and give them equal rights to inheritance of property. These entitlements would have never been granted if not for the provisions of the law mandating them. Change in societal attitudes has always followed change by way of progressive laws.
The tools of law, if used with empathy, can fight for inclusion and empower the disabled community in their fight for equal opportunities. For example, in the United States, the Americans with Disabilities Act of 1990 (ADA) mandates employers of persons with disabilities (PWD) to provide employees with reasonable accommodations. These include adaptive technologies—a computer with voice output for an employee who is blind or has low vision, real-time captioning for conferences for employees who are deaf or hard of hearing—so that the employee can effectively discharge their functions.
On the other hand, in India, the Rights of Persons with Disabilities Act, 2016 (RPWD Act) is silent on the requirement of employers or schools to provide adaptive technology. In a digital era where adaptive technology is seen as the game-changer for PWD, such a grave omission in the provisions of the law will set our growth as an inclusive society back by a few decades.
Our legislators and policy framers must design with inclusion in mind—they must equip persons with disabilities with the rights to realise their full potential. Any other halfhearted measure will only be a huge disservice to the millions of people living with disabilities in India.
The Power of Designing For Universal Access
The Equality Act of 2010 of the United Kingdom requires all taxis to be wheelchair accessible. By mandating such inclusion, the UK government not only ensured that accessibility standards are met but also that such access does not mean huge expenses for taxi owners and manufacturers.
The functionalities required for an accessible vehicle were viewed as any other functionality in the car—such as a child lock feature—because they were included in the design blueprint. Had this not been mandated by law, the costs of adding the feature on an ad hoc basis would have been prohibitively high.
Today, such vehicles not only provide greater independence to persons with disabilities, but also benefit the elderly, people travelling with luggage, people with knee problems, and so on.
While the Indian RPWD Act does require the government to take suitable measures to provide access to transport, it remains to be seen if this law will be implemented effectively.
Designing For Access to The Workplace
Our recruitment approach must become more inclusive. In 2013, we started a programme called 'Autism at Work' at SAP, where I work, to employ people from the autism spectrum. Currently, we have about 127 people from the autism spectrum working in 20 different roles across 10 countries. By 2020, SAP intends to employ a total of 650 such employees. SAP created process variants implemented through the 'Autism at Work' programme to source, screen, train, onboard and retain individuals in the autism spectrum. These practices accommodate different-enough practices to create a meaningful comfort level for candidates and employees in the autism spectrum.
This is only a small step in the right direction. We have realised that if we identify the right roles for the right people and make some reasonable accommodations, a person on the autism spectrum ends up being a high performer within the employee pool. For example, in roles such as software testing or IT technical infrastructure management, people on the autism spectrum, who have an innate ability to focus and great attention to detail, have performed extremely well.
But job performance is not only the only area where the programme is meeting expectations; other benefits like employee retention (more than 90 per cent), innovation (two patents co-filed by a colleague with autism) and better customer/community relations through the creation of the Autism at Work Summit.
Rethinking The Problem Statement
Every innovation we embrace starts as a simple attempt to solve a problem. Audiobooks were originally designed for the visually impaired. How a fully-abled person uses it today—to make their commute more productive—is merely another application.
Designing solutions with a broader problem statement will only help develop better products. Can we, perhaps, reframe the problems that we solve on a daily basis?
During the 2016 Rio Paralympics 1500 meters race, the top four finishers in the T13 category (which caters to visually impaired competitors) ran faster than the gold medal winner in the regular Rio Olympics. In a truly inclusive world, the results of the race in the Rio Olympics would have seen a different winner. And that's what designing for inclusion would truly mean.
About the Author
V R Ferose is the Senior Vice President and Head of SAP Academy for Engineering. He's is a trustee at Autism Research Trust, which supports research at the Autism Research Centre, Cambridge University. Apart from this, he is a director on the board of Specialist People Foundation and the founder of the India Inclusion Foundation/India Inclusion Summit. He's co-authored 'Gifted,' a best-seller on people with disabilities.
(This article first published on idronline.org, December 2017. Reprinted with permission. All rights reserved.)
What is Hybrid/Blended Learning?
We are lifelong learners and need to keep pace with the fast-paced technology so that our students are ready to take the next leap. Our classrooms have to echo that thought and vision at all times through new pedagogies and teaching-learning strategies.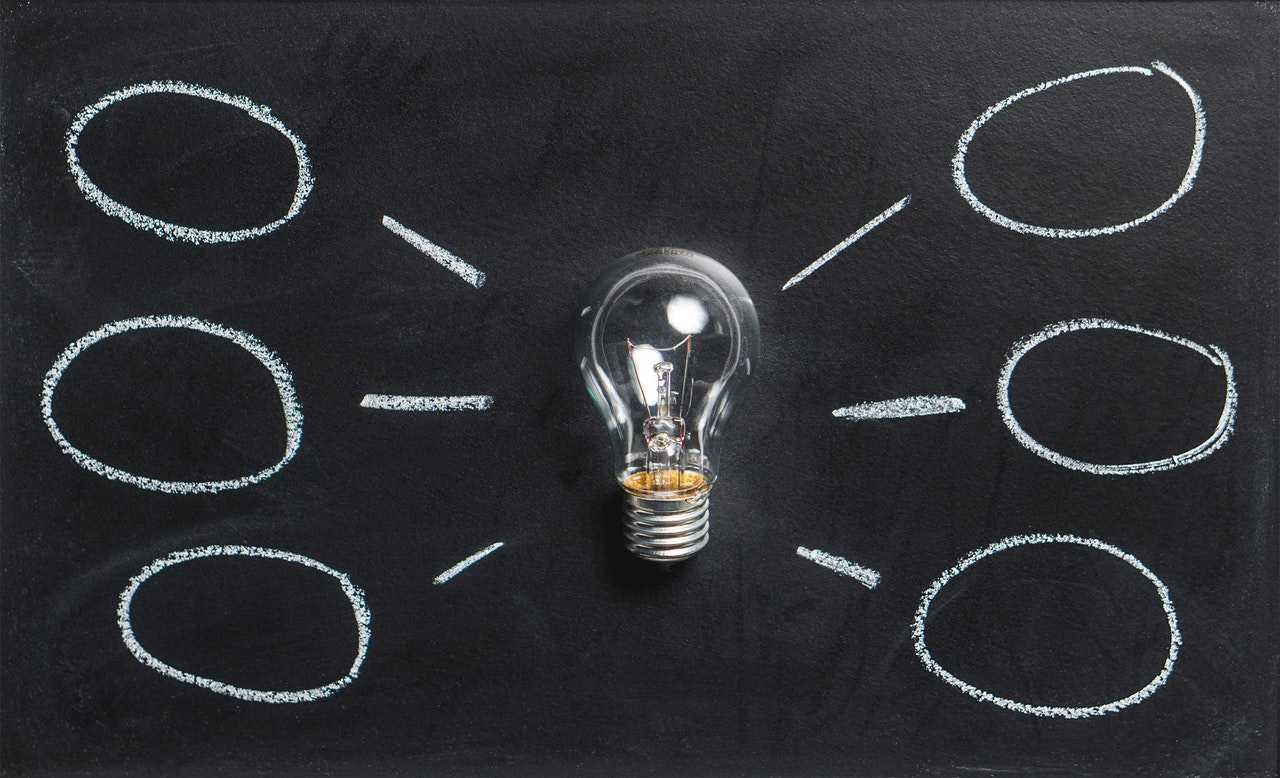 The COVID wave – consider it a bane or boon – but it somersaulted us to an array of digital world experiences. It propelled us to rethink and reorganize our mindsets, our practices, and our expectations. Overnight, we moved from an offline teaching mode to online, and credit to the teaching community for doing it so seamlessly. Now, we are back to offline teaching but do we continue with our old practices? An obvious no so we need to infuse our online experiences within the offline to ensure that quality education reaches one and all.
One key pedagogy to achieve the goal is blended learning, an approach that combines face-to-face learning with online learning incorporating certain elements that support students to have control over the pace, time, and place. The material resource investment is minimal but human resource investment is high till the ethos is assimilated within all.
So let's understand the varied types of blended learning and its implementation in the school teaching-learning process.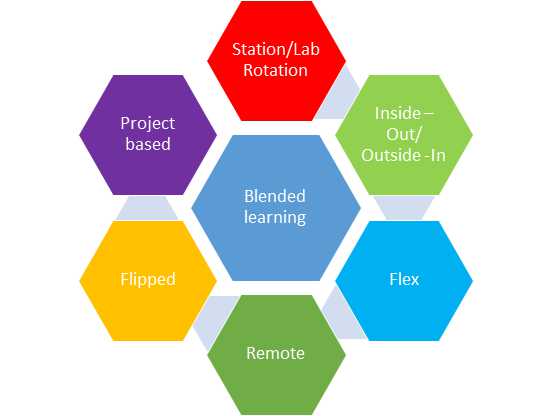 1. Station Rotation
In Station Rotation, students will rotate on a fixed schedule as per the teacher's discretion. The teacher begins her class of 40 students with instruction on narrative writing from 9:00 am to 9:15 am. She then splits the class into three groups where one group continues to learn with her. The second group works on a collaborative assignment on narrative writing and the third use their laptops or computers placed in the class and researches blended learning and after 15 minutes the group switches so that every group has varied experiences. A block class of English can support the various transactions and supports students to build research, collaborative and knowledge skills.
In the same format, if computers or laptops are not available in class then students use the computer laboratory in school and this rotation would then be called as Lab Rotation.
In this methodology, all students with varied learning needs are supported. The only challenge is the Technology and time management skills.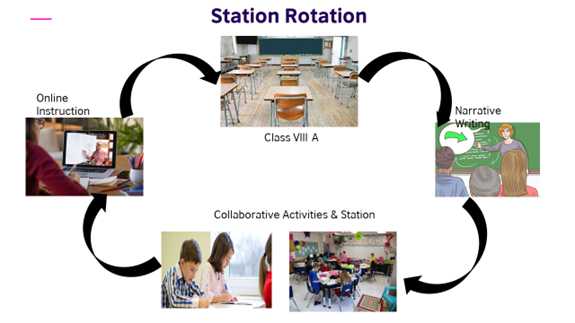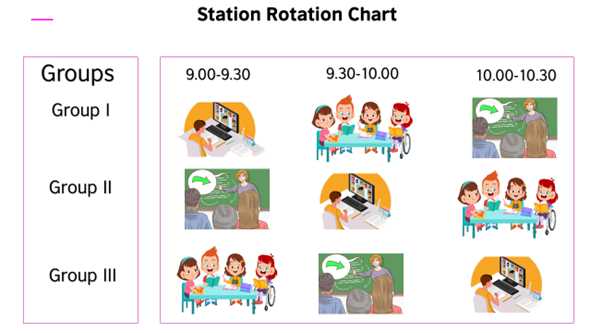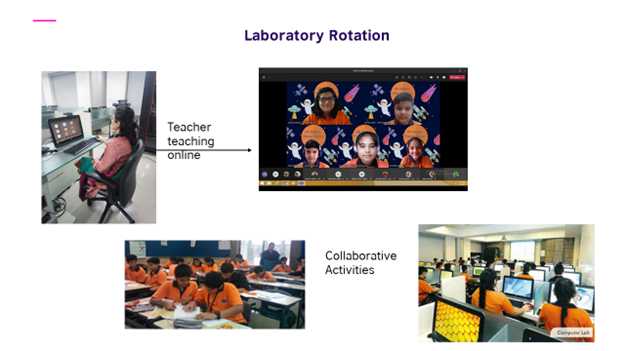 2. Remote & enriched virtual learning
It is a course or subject in which students have required face-to-face learning sessions with their teacher of record and then are free to complete their remaining coursework remote from the face-to-face teacher. In class, the teacher gives a project to students on 'Analysing any work of Shakespeare's or Rabindranath Tagore's Kabuliwalla' w.r.t. the criterion of plot, characters, theme, language, thought and values.
She briefs students on works of Shakespeare and the elements of a play within the school timetable and they complete all the work at home.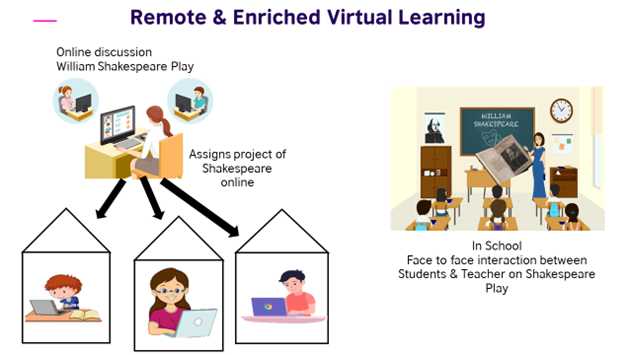 3. Flex blended learning
During certain weekends if the teacher wishes to support the students further in class especially if the concept has been challenging or students have underperformed in an evaluation, the teacher records her remedial teaching and uploads in-class computers. She designs a task around remedial teaching. She expects students to report to school wherein students enter the class on their own time, access the teaching, complete the task and leave. If they have any further doubts, they could approach the teacher in the school or their peers. A useful TIP would be for the teacher to Collaborate with their colleagues in club activities.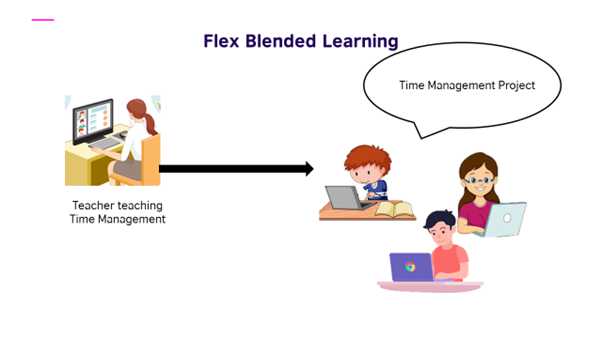 4. Flipped learning
As per TeachThought, a flipped classroom is a type of blended learning where students are introduced to content at home and practice working through it at school. This is the reverse of the more common practice of introducing new content at school, then assigning homework and projects to be completed by the students independently at home.
This methodology is most useful when you want students to have some knowledge of the content before analyzing it further. So if a teacher wishes to conduct a 'Book review'. She shares the e-book, 'Totto-chan' with the students. She asks them to read and shares certain discussion points. In school, students discuss the book and write personal book reviews. The teacher has used her class time constructively and has been to achieve greater learning outcomes.
5. Individual rotation blended learning
As per https://www.blendedlearning.org/models/, the Individual Rotation model allows students to rotate through stations, but on individual schedules set by a teacher or software algorithm. Unlike other rotation models, students do not necessarily rotate to every station; they rotate only to the activities scheduled on their playlists.
The teacher allows students to rotate through different kinds of classrooms called stations. A specific ILP [Individual learning plan] is created for each student. For example: Parth and Mona's examples work on clauses, Mona is struggling with Clauses so she attends classes and solves assignments whereas Parth will attend classes, watch a few videos, and also complete a research project on clauses. Thus the teacher knows her students' skills in greater depth and supports them individually to achieve her target learning outcomes.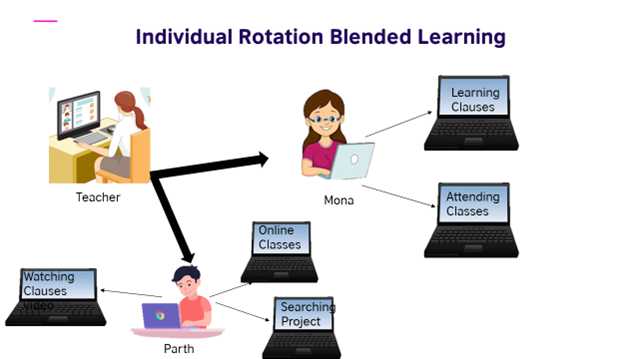 6. Inside-out and outside-in blended learning
In Inside-out, teaching and learning begin inside the classroom and move to an outside environment and in an outside-in classroom, it begins in an outside environment and moves inside the classroom. In a class environment, the Teacher discusses with students about 'Sound of Music' in class and ends the lesson by taking them to the theatre to watch the play. In Outside-In, Students watch the play in a digital environment and end the lesson in a physical environment by conducting role-plays.
The list of models is many but one has to review their resources and plan accordingly.
One can mention that they may face challenges in terms of technology, lack of training on digital platforms, lack of resources to create self-paced learning environments, or time management with vast syllabuses to complete.
Certain tips that can come useful are:
1. Teachers can begin with easily available digital content like Khan Academy, Pinterest, discovery Education, PBS Learning Media, and much more.
2. Review the available resources and plan a timetable. Most importantly, a team achieves more so collaborate with your colleagues in club activities.
3. Take small simple steps – "The journey of a thousand miles begins with one step." Lao Tzu. Choose the model that you are comfortable executing and then move forward.
As teachers, we are ever-evolving and we are that one profession that creates more professions so our responsibility and accountability stretch beyond the classroom. We are lifelong learners and need to keep pace with the fast-paced technology so that our students are ready to take the next leap. Our classrooms have to echo that thought and vision at all times through new pedagogies and teaching-learning strategies.
References:
Christensen Institute, Blended Learning definitions, https://www.christenseninstitute.org/blended-learning-definitions-and-models/
About the author:
Kavita Sanghvi holds a Masters in Physics, Masters in Education, Masters in Philosophy of Education, and CAEL [Certificate in Advanced Course in Educational Leadership] Diploma from Harvard University. She heads SVKM's CNM School, in Mumbai. She is a Teach SDG's Ambassador, Climate Action Ambassador, and Scientix Ambassador for India. She is a British Council Trainer and Ambassador.