A decade long study shows the way how to prevent child marriages.
It is imperative to know which are the girls most likely to marry before they turn 18 and have a child at a young age if interventions to stop child marriages are to be effective in high prevalence areas says Renu Singh, Country Director, Young Lives.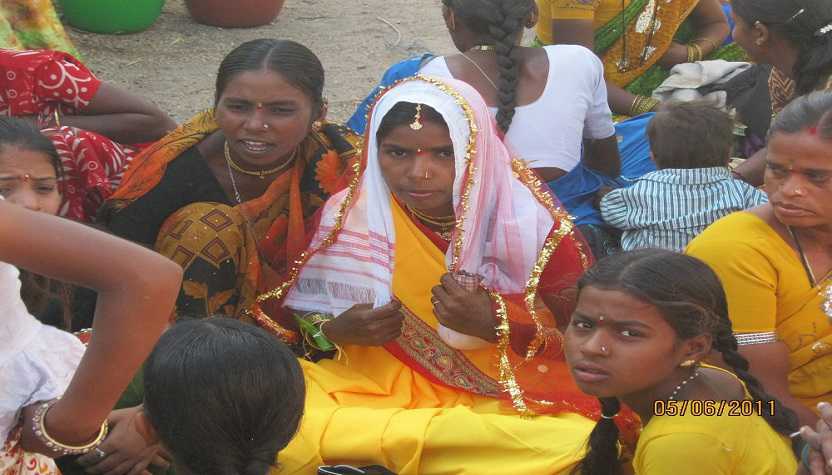 A recent international research has revealed a positive correlation between economic and social factors and early marriages of young girls in many parts of India.
Early marriage is a violation of a child's rights and sadly a very rampant practice in India, considering it's rooted in patriarchy and gender discrimination. The figures speak for themselves: the latest census shows that over 17 million children between the age of 10 and 19 years were married of in 2011, many of them hail from Andhra Pradesh and Telangana.
The international study, 'Young Lives', conducted in the 2 states with assistance from local partners, revealed, 37% girls here are married off by the age of 19 while 28% tie the knot before their eighteenth birthday. Interestingly, less than 1% of the boys are pushed into matrimony before they turn 18.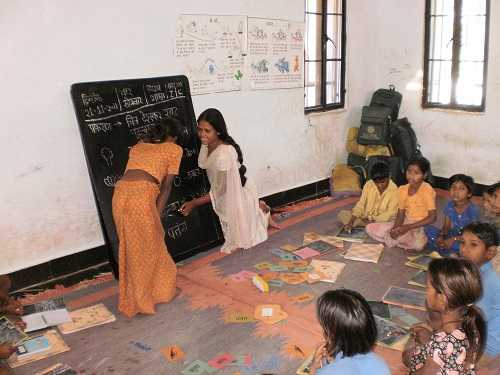 The study painstakingly followed the lives of 3,000 children 2002 onwards for a decade.
The 2015 National Family Health Survey (NHFS-4) revealed some disturbing statistics regarding early marriage and pregnancy. In Andhra Pradesh, while a third of the women in their early twenties (32.7 %) had married before age 18, one-in-eight girls between 15 and 19 years were pregnant or had already become mothers. In Telangana, while close to 25% of young women were married before 18, 10.6%, between 15 and 19 years, were already mothers or pregnant. Overall, almost 60% of married girls give birth to one or more children by the age of 19.
"There is evidence that early pregnancy is a consequence of early marriage and often comes with tragic consequences. Girls giving birth before they turn 19 are twice as likely to die as those who become mothers after the age of 20. Therefore, it is imperative to know which are the girls most likely to marry before they turn 18 and have a child at a young age if interventions to stop child marriages are to be effective in high prevalence areas," points out Renu Singh, Country Director, Young Lives.
"The number of child marriages is extraordinarily high, particularly among the marginalised communities. Most girls who married before 18 came from to poor families," says Singh, who presented the study findings in June 2016.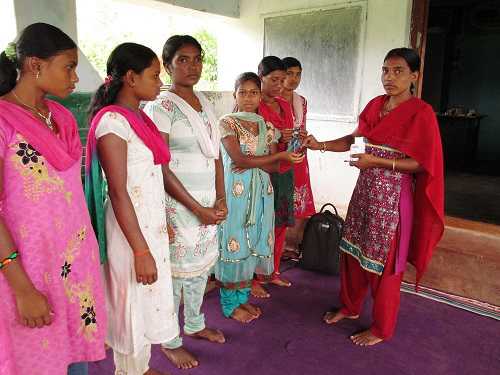 Firstly, Caste and geographical location are factors that can help determine if a girl would go on to become a young bride. "Caste analysis of the data shows that 42% girls from backward classes get married before 18, followed by those belonging to scheduled castes (38%) and scheduled tribes (34%). Apart from that, where the girls live also determines their fate. Those in rural areas are twice as likely to be married by 19 as opposed to their urban counterparts," elaborates Singh.
Here is the story of Bhavna who hails from a backward class and resides in Katur village in Rayalseema. The youngster was forced to quit school after Class II when her father passed away unexpectedly. Much like her siblings she too was expected to contribute to the family income. When she turned 16, she was married off to an auto rickshaw driver because her brothers felt "it was a good match".
What if Bhavna had not dropped out of school after Class II? Would her life have been any different today? "Most definitely," says Singh, "Education plays a crucial role in delaying the marriage of girls. Our research demonstrates that girls who leave school by the age of 15 are four times more likely to marry before they come of legal age than those who continue with their education."
Incidentally, higher the mother's education lesser are the chances of an underage nuptials of the girl child. The research revealed that over 81% of girls whose mother had completed middle school remained single at 18. If the older women had studied beyond secondary school then there was just a 9% chance that they would marry underage – a whopping 91% of girls escaped this situation.
The next factor that increases the probability of a child marriage is the aspiration levels of parents, caregivers and even the girls themselves. The decade long observation of the girls provided the researchers the insight that 75% of the girls who, at the age of 12, had expressed the wish to complete higher education remained unmarried at 19.
The study has clearly shown that education greatly helps in promoting the girls' self-confidence and thereby helps them in resisting early marriage. However, certain interventions need to be introduced and followed through to ensure that this becomes a reality.
Ensuring access to secondary education for girls and providing them social protection, engaging with men and boys to address regressive gender and social norms while making available productive livelihood opportunities are some of the interventions that will not only break the cycle of continued generation-to-generation poverty but also effectively remove the spectre of marriage from the lives of young girls.
*The above article originally appeared in www.thebetterindia.com.
NIOS celebrates 33rd Foundation Day
Dr. Subhas Sarkar addresses the 33rd Foundation Day Celebrations of NIOS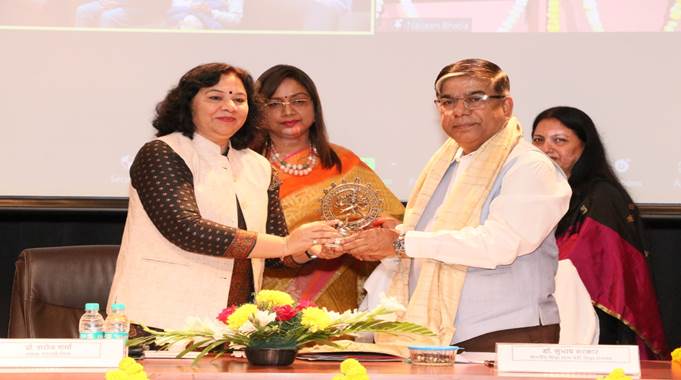 Union Minister of State for Education, Dr. Subhas Sarkar addressed the 33rd Foundation Day Celebrations of NIOS as the Chief Guest.
The function was attended by senior officials of the Ministry of Education, Chairpersons of educational institutions, Heads of Departments, officers, and staff of NIOS. Prof. Naval Kishore Ambasht, former Chairman, of NIOS and Pro-Vice Chancellor, of the Central University of Haryana, Prof. Sushma Yadav graced the occasion.
Dr. Subhas Sarkar in his address appreciated the various programmes and schemes of NIOS and said that NIOS is lighting the lamp of knowledge all over the world. Talking about the Azadi Ka Amrit Mahotsav, he mentioned that today's children will be young people in the age group of 30-40 years on the completion of 100 years of independence and will be responsible for building our nation.
He said that the Ministry of Education has entrusted NIOS with several responsibilities such as developing inclusive education resources, expanding the open and distance education system in states/UTs, translating all courses into more languages as required, creating Indian Knowledge Tradition based courses and propagating Indian culture by translating them into major foreign languages. He also praised the programmes of NIOS enrolling 10 crore adults under 'Basic Literacy Assessment', training of in-service teachers, Gender Green Project, and training in Yoga. He said that Indian Sign Language as a subject at the secondary level has been acknowledged on national and international platforms. He described the launch of an e-library called 'DEEP' by NIOS as a big step forward.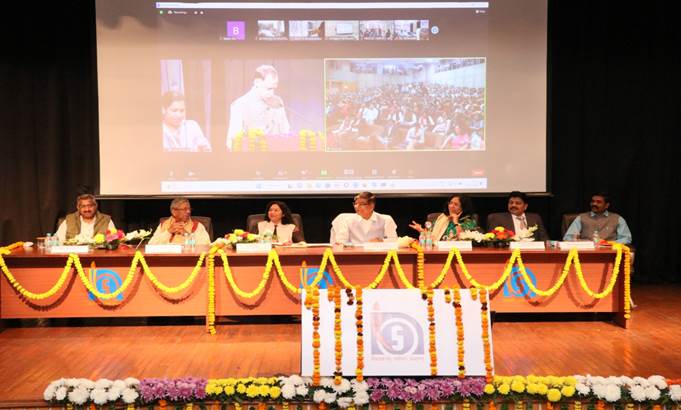 Prof. Saroj Sharma spoke about the journey of 33 years of NIOS and highlighted the special achievements. She said that NIOS is one of the two National Boards of Education under the Ministry of Education, which provides school education through Open and Distance Learning (ODL) for secondary, senior secondary, and vocational education. She elaborated on the role of NIOS in the field of education, efforts being made by NIOS for the successful implementation of the New Education Policy, Virtual Open School, Digital Library (DEEP), NEPIA Project, MoU with Ministry of Defence for Agniveer Project, setting up of Mukta Kaushal Kendras and subjects offered under Indian knowledge Tradition.
It was also conveyed by her that a curriculum called 'Aarambhika' is being developed by NIOS for catering to the Indian Diaspora.
A documentary based on the journey of 33 years of educational endeavours of NIOS was presented on the occasion. In this documentary, 'All England Badminton winner Pullela Gopichand said that most of the players in his badminton academy are getting an education from NIOS.
NIOS alumni, Ms. Niranjana and Vinod Kumar Chaudhary were also felicitated on the occasion. Shri Vinod Kumar said that only due to his education in NIOS, he was able to get the credit of making the Guinness Book of World Records 10 times (8 in Typing and 2 in sports). A proud learner of NIOS, Ms. Niranjana is a successful ventriloquist. Prof. N. K. Ambasht, former Chairman, NIOS said that in this age of technology, innovations must lead to developing 'standalone' courses for the Indian Diaspora, to achieve the goals of the National Education Policy- 2020. Pro-Vice Chancellor, Prof. Sushma Yadav said that the role of NIOS increases in the light of New Education Policy. NIOS has such potential that the institute will be able to achieve the ambitious goals of National Education Policy 2020 in the coming years.
The half-yearly magazine of NIOS 'Pragyan' was released by Dr. Subhas Sarkar on this occasion.